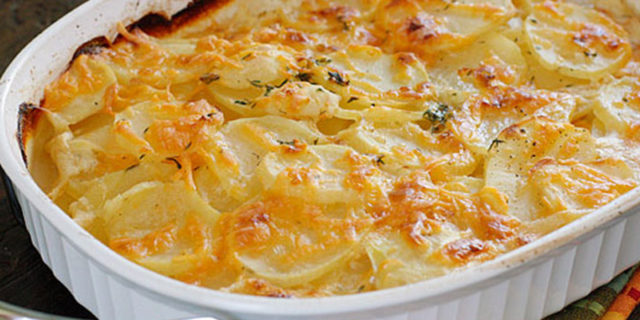 During Carnival time across Italy, there is a need for quick and tasty dishes. This side dish is light and quick to prepare. Several layers of potatoes alternated with each other by a series of cheeses. Yummy! Few ingredients, but a lot of flavor.
Ingredients:
1 kg of potatoes; rosemary; 250 g of smoked provolone; extra virgin olive oil; salt; 2 - 4 tablespoons of Parmesan.
Preparation:
Let's start by peeling the potatoes and cutting them into thin slices. We take an oven pan and place a first layer of potatoes inside it. Cut the provola into small pieces and arrange some on this first layer, together with the salt and a pinch of Parmesan .Let's also add a few needles of rosemary . We repeat the previous operation until all the potatoes and other ingredients are finished. In all we have to form 4 layers. The last layer, let's cover it with a little more Parmesan and a drizzle of oil. We also put a few more cubes of provolone . We bake at 180 degrees for 30 minutes in the medium - low part of the oven.