"A true design work must move people, convey emotions, bring back memories, surprise, and go against common thinking."
Alberto Alessi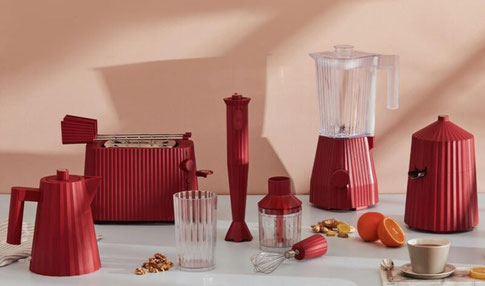 Just released - the Alessi catalog 2021 - new designer products for the kitchen and the table. The famous Italian brand presents for the new season a wide range of interesting proposals where aesthetics, functionality and quality are the characteristics common to all collections.  The new items include the Plisee collection. The iconic high fashion pleated fabric clothes the series of small electrical appliances designed by Michele De Lucchi. The Plissé collection gives the domestic environment a touch of refined lightness.
Since its establishment in 1921, Alessi has gradually evolved, becoming a leading exponent of the "Factories of Italian design", capable of mediating between the most interesting expressions of international creativity and the public, society and the market. Its mission is to translate these creative expressions into real objects capable of fulfilling dreams and satisfying the public's desires.
Special collections include the 5 Seasons Collection of Diffusers. Celebrating the spirits who would bring pieces of nature indoors to fill their homes with fragrance, Marcel Wanders has collaborated with Alessi to craft The Five Seasons. The essences study was carried out in consultation with one of the top master perfumers of Grasse.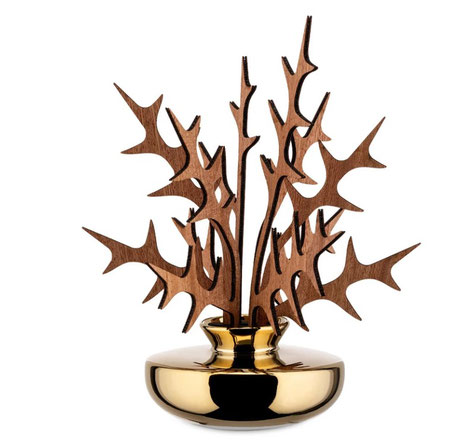 Or the Alessi Circus Collection; the various elements of the decoration work beautifully with the steel surface: the result is a striking alternation whereby the colorful patterns enhance the gleaming, mirrored surface of this splendid material. The "Alessi Circus" Collection consists of 29 products including the five limited-edition Officina Alessi pieces. Each object is characterized by rhomboidal, circular, striped and pointed geometric patterns, in a perfect balance of colors, alternating between white, black, yellow, red, gold and silver.