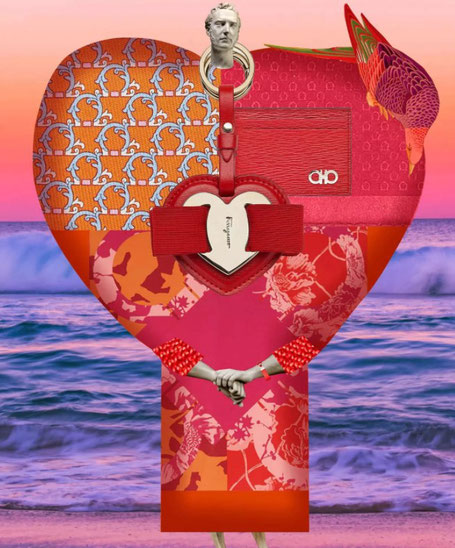 Salvatore Ferragamo has launched a series of collaborations with international artists. Chinese New Year and Valentine's Day are the first two chapters of a multimedia journey, a creative patchwork of different cultures and visions. For the Chinese New Year (February 12), the company called in London-based illustrator Charlotte Mei to create a digital project celebrating the Year of the Ox and a series of exclusive products.
Among the created products are pure silk scarves with the zodiac symbol of the Ox interpreted through a floral patchwork, while for men the moccasin, the sneaker and the slipper have the sign of the Ox.
For Valentine's Day, however, the Italian sculptor Davide Ronco, Charlotte Mei, the American collage artist Johanna Goodman, the Turkish digital artist Mert Keskin and the Dutch Ruth van Beek were involved to create a series of multimedia artworks protagonists of the Patchwork campaign of Love.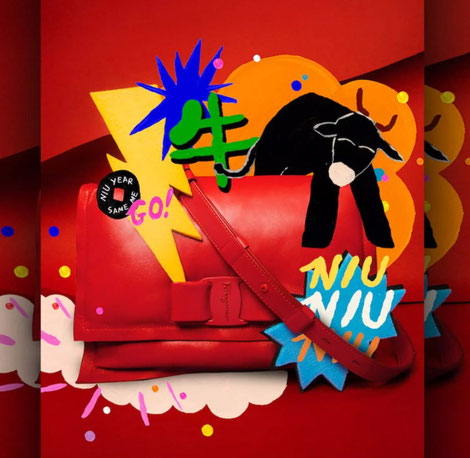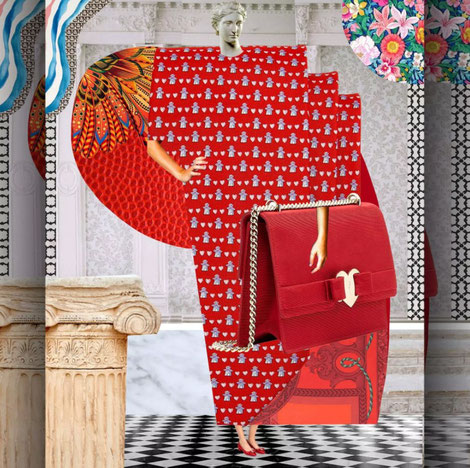 There are many themed products, such as the Vara bag in tone-on-tone red fabric, with a heart-shaped golden metal buckle. The Vara shoes have a mermaid-effect trompe-l'oeil satin upper, while the small leather goods have playful combinations and the bijoux have touches of gold and red rhinestones set. For men, the proposals include wallets, shoes, moccasins and sneakers that have the iconic Gancini pattern.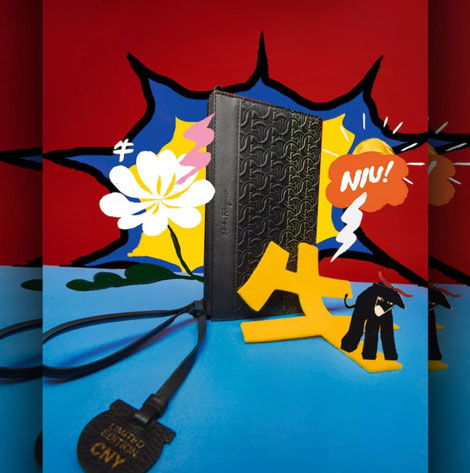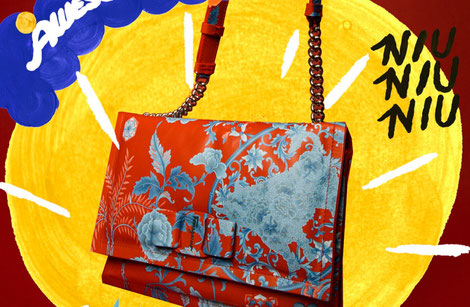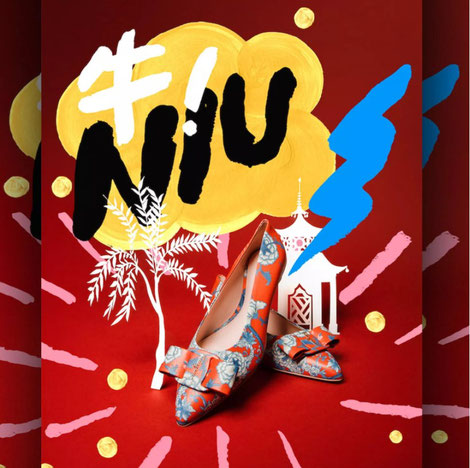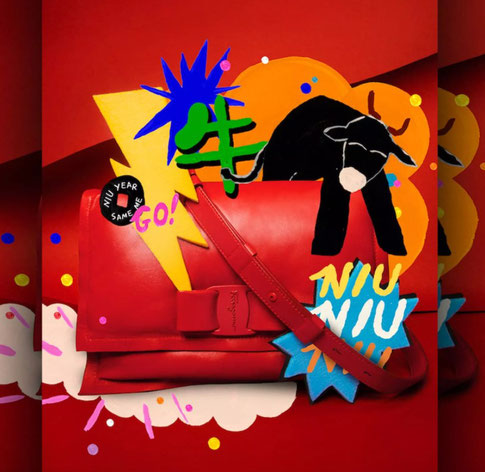 The focal point of the Chinese New Year project is the digital campaign titled "What Makes You NIU? " in which artist and illustrator Charlotte Mei is invited to create a series of collages and illustrations photographic. "Niu" is the pronunciation of the word "beef" in Chinese, and also a chinglish neologism for a person capable, tenacious and daring.