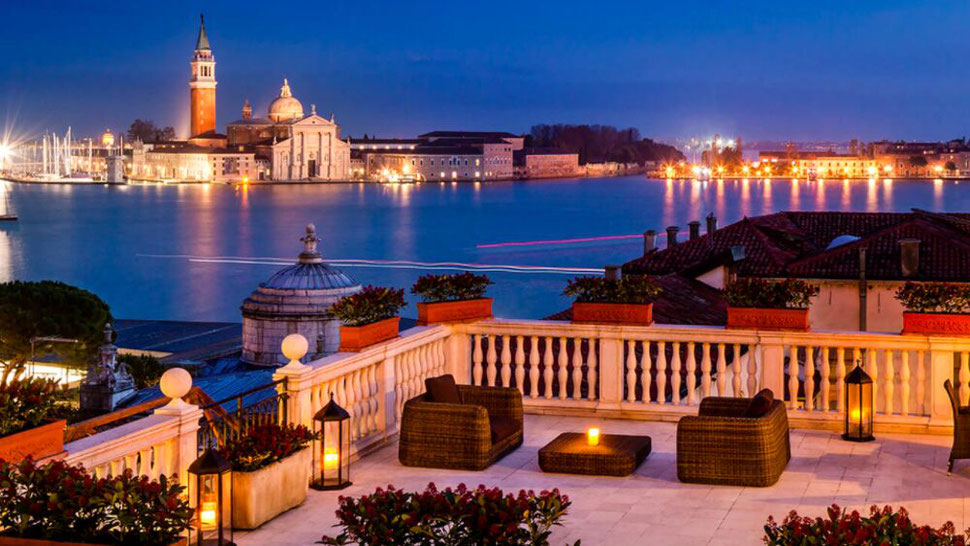 The Baglioni Hoel Luna in Venice, near Piazza San Marco, is currently undergoing restyling works and will be ready before this summer. It will reopen with renovated rooms, a new bar and restaurant run in collaboration with a star chef well as a spa with massage cabins, sauna, Turkish bath and relaxation room. Renovation in the historical memory of the city, as this 12th century aristocratic palace gave refuge to the Knights Templar in 1118. The real jewel is the San Marco hall, room where breakfast is traditionally served, whose ceiling is embellished with eighteenth-century frescoes, painted by pupils of the school of Giambattista Tiepolo."
Recently, Reuben Brothers bought the Baglioni Hotel Luna in Venice for about 100 million. This is the second investment in the city for the two billionaire brothers, after the recent acquisition of the Palazzo Experimental, overlooking the Giudecca Canal, and follows the others in Europe and Italy, in Capri and Rome. 
The Canova Restaurant  is one of the finest Venetian hotel restaurants and an example of elegance and finesse in the international food and wine scene.
The cuisine offers an innovative menu that blends local Venetian recipes with the international trend and varieties. The restaurant in Venice will bring traditional Italian flavors to life in a modern interpretation. Massimo Livan', the Chef's cuisine is creative, light, colorful, predominantly Mediterranean. The Chef gets inspiration from the story and the culinary tradition of Venice, which comes from «the study of the local culinary recipes interpreted in a modern way. Born in Venice , Massimo Livan has a solid experience in luxury hotels and restaurants. Amongst others, he is winner of the 2018 Condé Nast Johansens Excellence Awards, "2 forchette" from Il Gambero Rosso, "3 forchette rosse" from Guida Michelin and "1 cappello" from Guida Ristoranti d'Italia Espresso.
One of the signature dishes of the Canova Restaurant is the Spaghettoni from Gragnano with Anchovies and Rasberry Powder.
Traditional Spaghettoni from Gragnano, Cantabrian Anchovies, Raspberry Powder, Fried Bread Crumble
Ingredients for 2 people:
160 g spaghettoni Vicidomini
20 g Cantabrian anchovies
1 garlic clove
50 g stale bread
50 g raspberries
Preparation:
Take some stale bread, preferably from "00" flour and chop it.  Sauté with garlic-infused oil and salt until it's browned. Blend and sieve with a Chinois the raspberries, put them on a baking mat and let them dry at 40°. Blend again. Boil the spaghettoni in salted water. Melt some Cantabrian anchovies in a pan with water and some garlic-infused oil. Finish cooking the spaghetti in the pan.
Presentation:
Make a nest with the spaghettoni, place the garlic bread crumble on top, one anchovy fillet and cover with the raspberry powder.