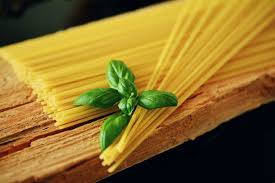 What's the best Italian pasta to buy in the supermarket ? There are many famous Italian brands which produce pasta. Some with a long history and tradition, such as Barilla, Zafarelli or Gragnano Pasta or La Molisano. Let's have a look at some oft the common Italian brands which are available in supermarkets. The key assumption is that they are all made with durum wheat semolina. Thanks to Scatti di Gusto providing us with some of the  ranked brands. As Italian film director Federico Fellini said it best: "Life is a combination of magic and pasta."
Rigorous Gragnano Pasta
The hilltop town of Gragnano may not boast sweeping views like its neighbors on the Amalfi Coast but it has a noteworthy legacy of its own: it's the birthplace of dried pasta. While Northern Italy is famous for fresh pasta like tortellini and tagliatelle, Southern Italy is the unrivaled champion of dried pasta, including penne, spaghetti and maccheroni. And thanks to its strategic position in the Gulf of Naples, Gragnano is at the epicenter of its production. Pasta di Gragnano PGI is a dry pasta obtained from a mixture of durum wheat flour and water from the local aquifer of Gragnano, near Naples. The product is available in various typical shapes, created by Gragnano pasta-makers' imagination, and it has a characteristic rough surface.
Production Area: Pasta di Gragnano PGI is entirely produced in the small city of Gragnano, near Naples, in the Region of Campania. It is the water that makes this dry pasta different: Pasta di Gragnano PGI is made with pure local source water from Lattari Mountains."The people of Gragnano have been able to produce and dry pasta in the streets for over 1,000 years because the climate was working in their favor," says Giuseppe Di Martino, CEO of the Di Martino Pasta Company. This dried pasta is such an integral part of the town's history and identity that it is referred to as the "Oro di Gragnano" - the gold of Gragnano. Famous pasta makers in Gragnano include Antichi Tradizioni di Gragnano, Pastificio di Martino,  Il Vecchio Pastificio di Gragnano, Il Mulino di Gragnano and many more.
Alce Nero produces pasta with organic wheat grown in Italy, including the varieties of durum wheat Cappelli and Khorasan , which grow in the zone most suitable in Italy.  Alce Nero is Local farmers are members in the company which all support the Organic vision of the firm. The members are organic farmers and producers committed to this vision since 1978. Selex Pasta ranks also high; and is part of a large Italian food company with a diverse range of products; and has been selected products for Italian families for over 50 years. La Molisana Pastifico was founded in 1912, founded by the Carlone family as an artisanal workshop. Within just a few decades , it established itself as a leader in the field of durum wheat pasta production thanks to the excellent quality of its product.
Voiello pasta, brand owned by Barilla, is a top quality pasta. The varieties of "Top Quality wheat" is the best in the world: they have characteristics of excellence, including a high protein content and a great qualitative index of gluten: the aureo grain is positioned in the highest. L' Antica Voiello Brand was founded in 1879. But to get a complete picture of our history, we start with a small step back, when a Swiss engineer he met the daughter of a pasta maker Torre Annunziata. From here, we will travel through time savoring the most important moments of this long journey of excellence. Co-op partners with selected pasta producers to source the best classic semolina pasta in the Gragnanese pasta tradition and defined by the PGI Disciplinary: careful selection and mixing of semolina, bronze dies and slow drying process at low temperatures. The result is the exaltation of the natural flavor of wheat, an excellent aptitude for "binding" with the sauce. Barilla is globally known as one of the leading Italian Pasta brands; providing a large range of different shapes and types of pasta. Still family-owned it has become true global brand.