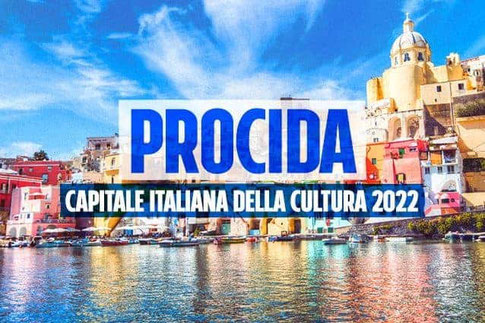 Make sure that you put the island of Procida on your travel list for 2022. It has just been voted as the Italian Capital of Culture for 2022!
Chosen for its history and nature, the island in the Gulf of Naples has a place in literature thanks to Elsa Morante, but it has also appeared in many films: the most famous is "Il Postino" by Troisi. 
Once considered the greatest writer of Italy's postwar generation― Elsa Morante is experiencing a literary renaissance, marked not least by Ann Goldstein's translation of Arturo's Island, the novel that brought Morante international fame. Ingrained with a eerie grace, as if told through an enchanted looking glass, the novel follows the adolescent Arturo through his days on the isolated Neapolitan island of Procida, where―his mother long deceased, his father often absent, and a dog as his sole companion―he roams the countryside and the beaches or reads in his family's lonely, barren mansion. This quiet, meandering existence is upended when his father brings home a beautiful sixteen-year-old bride, Nunziatella.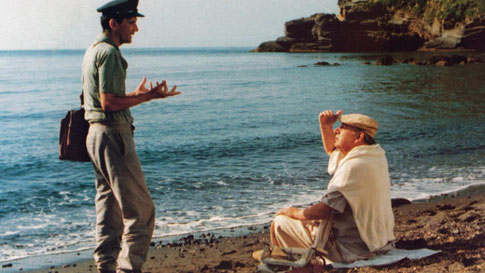 Il Postino: The Postman is a 1994 comedy-drama film co-written by and starring Massimo Troisi and directed by English filmmaker Michael Radford. The film tells a fictional story in which the real life Chilean poet Pablo Neruda forms a friendship with a simple Procida postman (Troisi) who learns to love poetry. The film was shot on two separate islands: Procida in the Bay of Naples; and Salina, one of the Aeolian Islands off the northern coast of Sicily. Hence, Procida is often called "the island of the postman"; due to the fact that the very popular film"Il postino" was shot here in 1995 and, every year, many tourists and film lovers come here to find the locations used in this fantastic film. However, Procida has been the setting for many other famous films, such as, " The talented Mr. Ripley", "Plein Soleil".  For example, if you wander along the narrow alleyways of the  pretty fishing village of Corricella, you are bound to recognize some of the locations used in these films.
The heroes of  the  Procida cuisine  are  fish  and  seafood : always fresh, caught by local fisher during the night and sold at the  Marina Grande . The local wines are also very good ; home-  grown  and, with their light taste, they blend perfectly with the flavors of local cuisine. But there is much more: from the lemon salad (with oil, garlic, chili pepper and mint)  to  the Procidana rabbit  (garlic, white wine and tomatoes). With delicious  local lemons; Procida also  produces  "limoncello". Popular ingredients of the Procidan cuisine are rabbit, aubergines, artichokes and lemons and obviously fish and seafood. Last but not least, most pastry shops on the island will offer as dessert the "Lingua di Procida", another tasty typical specialty, based on puff pastry and Procidano lemon cream, which is a must to try!