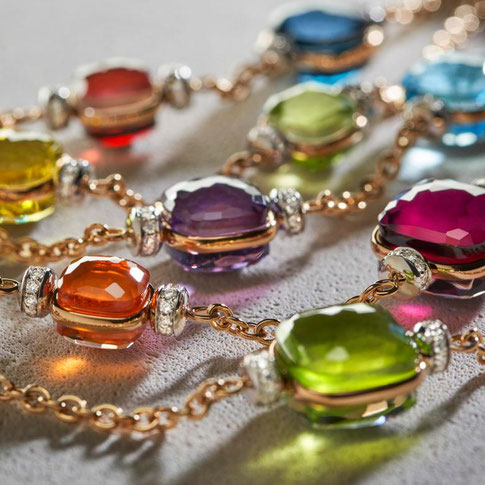 Compatible with extraordinary creativity and color, Pomellato was born in Milan in 1967 thanks to the intuition of the heir of a family of goldsmiths, Pino Rabolini. Pioneer of the philosophy of prêt-à-porter in the world of jewelry, Rabolini immediately gave the Maison a strong identity in line with fashion trends, which allowed it to develop and quickly establish itself both on the Italian market and in the jewelry scene. Expressing its original and avant-garde spirit through sophisticated combinations of colored stones, special cuts and creative ensembles with impeccable craftsmanship, the Maison grows to become the symbol of modern and unconventional beauty with an iconic style.
Sabina Belli heads the jewelry brand Pomellato. During the lockdown, she launched the most expensive pieces in the company's history. For her, gemstones are both everyday objects and food for thought.
In summer 2020, the Milanese presented their "La Gioia" collection, 165 pieces of jewelry that cost up to 260,000 euros, the concept of which Sabina Belli, CEO of Pomellato since 2015, describes as: "More stones, more diamonds". Pomellato thus advanced into the area of so-called haute joaillerie, if you will the haute couture of the jewelry industry.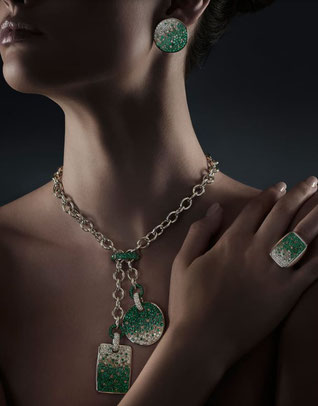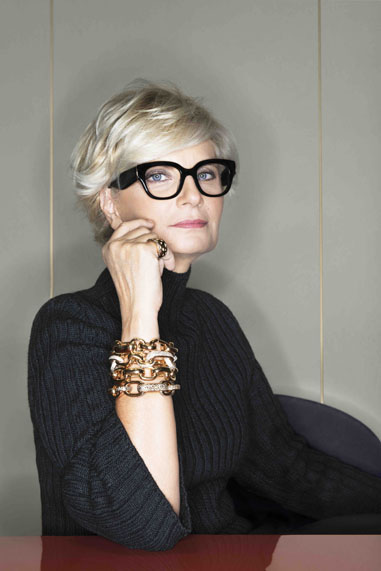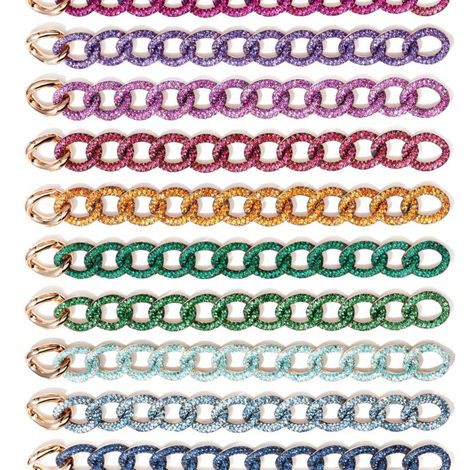 Handmade unique pieces for a limited global group of buyers. Luxury versus the luxury crisis. To outsiders, it may seem strange to bring ultra-luxury to market in the midst of a humanitarian and economic crisis. Belli answers such questions with suppleness and routine: "We also have people who are dependent on their jobs. Our world is deeply divided. The rich will always have money to spend. And I wanted to show the world that beauty prevails. "In addition, the favorite argument of Italian fashion companies, they actively maintain tradition:" We have 100 goldsmiths working. It is our mission to keep their craft alive. "
When Sabina Belli presented the new collection, the journalists were impressed that all the pieces were made during the lockdown: "Even in a crisis, dreams can come true." How should you put it, they are pretty blatant dreams. The "Gourmette Caméléon", for example, is a classic choker, a chain that sits close to the neck and whose 30 winding links are set with stones of different colors: sapphires, emeralds, tourmalines, spinels, tsavorites, garnets, rubies, tanzanites, aquamarines, topazes and diamonds form a rainbow of precious stones.