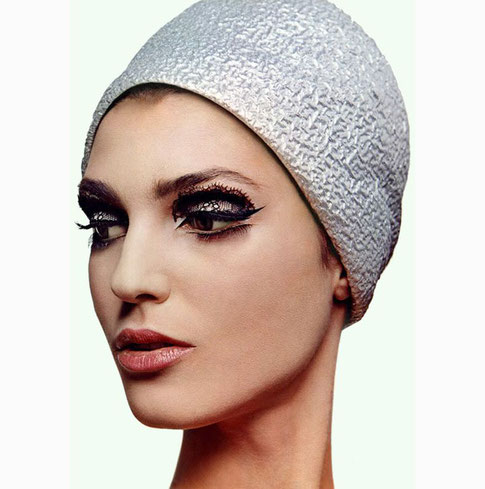 Born on 22 September 1943 in Porto Santo Stefano, Benedetta Barzini was the first Italian top model to have international relevance. With some big ups and downs, from chic stars to anonymity - Benedetta Barzini, a seventy-six-year-old supermodel turned professor. Barzini, who was born into great wealth, was thrust into the world of modelling as a teenager, in the nineteen-sixties, and was the first Italian woman to appear on the cover of Vogue. With her slyly knowing gaze, Cleopatran features, and delicate bearing, she became élite at the exact moment that fashion was becoming a global world. She rubbed elbows with Andy Warhol's Factory crowd and posed regularly for Richard Avedon and Irving Penn. All along, though, she knew that her youth—and professional value—was marching toward expiration. Eventually, Barzini became disillusioned with the very idea of beauty and with the constant stream of imagery that tried to capture it. 
Her father, Luigi Barzini, was a journalist and writer. Her mother, Giannalisa Feltrinelli, had Benedetta's half-brother, Giangiacomo Feltrinelli, from another relationship. In 1963, she came across Countess Consuelo Crespi, a leading journalist in the jet-set and a future discoverer of fashion Valentino, in 1963.
Through this connection, at the age of 20 Benedetta's first photographs caused a sensation , and American Vogue editor-in-chief Diana Vreeland called her for a further shoot in Manhattan. There was no doubt: poise, physique and grace were the right skills for a modeling career.  She became a popular model, and in November 1965 she was on the cover of the first issue of Vogue Italia .Her 'first' celebrity love was for Gerard Malanga, a New York poet and artist, who dedicated several works to her such as the 1967 black and white film " In Search of the Miraculous ". In 1968, she decided to return to Italy to try the path of cinema. She married the director Roberto Faenza in 1969. She had twins (Nini and Giacomo), and the night of the birth Faenza left her. She later married the designer Antonio Barrese, relationship, from which Benedetta had two other children, is the primary source of the 2019 film dedicated to her, " The disappearance of my mother". Shot by Beniamino Barrese, the son who wanted to celebrate it with a film.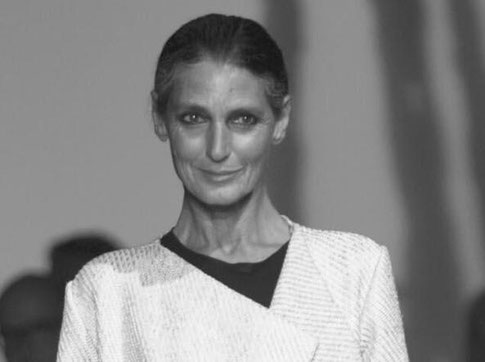 The film tells of the decision of the former supermodel to 'disappear' - not literally, as demonstrated by several interventions to talk about Beniamino's film  - from the world of images and self-centeredness , to detach herself from the Western beauty values, to stop and reflect on what can really count, to show yourself without makeup and without makeup in front of the rest of the world. Even defining the objective of the photographer, and in a certain sense also that of the director, 'a violence', a staging that reflects a mask and not the person behind it.
In the 70s, as a model, she left that world to study and also embrace politics. She affiliates with the Italian Communist Party, and follows the feminist movement in Milan. Since that time she has had various roles in universities, both as a reader and as a teacher, always in the fields of design, arts and mass media. A model can have a political and moral commitment, going far beyond the concept of the body : this is the meaning of Benedetta's will to go beyond appearances. In October 2019, relying on the digital pages of the Huffington Post , Benedetta Barzini explained what modeling means to her. " I happened to be a model, and then it lasted five years, it's not long. I have always worked for editorial. However, there was something underneath that commitment: a desire to go beyond the code. "I learned the professionalism: arrive on time, don't complain. But I decoded later: clothes, fashion, have a lot to do with religion. And so I began to reflect on the meaning of clothes over time, which then allowed me to teach ".