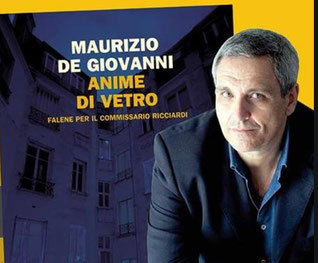 The writer Maurizio de Giovanni, former author of "The bastards of Pizzofalcone", a great TV success, presents his new character who will have the face of Lino Guanciale on TV. And to think that it all started with a joke. «I was already 48 years old and I was working at the Banco di Napoli - says the Neapolitan writer Maurizio de Giovanni -. Unbeknown to me, my colleagues enrolled me in the Quick Shot competition announced by the Porche. The competition took place inside the Gambrinus café and in five other Italian cities. We were sitting at the table, we had a computer and 15 hours to give birth to a story. And I, who had never written anything, looked around for inspiration. Behind the window, a gypsy appears, one of those begging for alms. I started staring at her and she pokes my tongue out and disappears. Worried I look around, fearing that someone had noticed my gaze and imagined that I had bothered the girl. Instead only I had seen it. From there my commissioner Ricciardi was born: one who sees the victims, of violent death, in their last moment of life, in their last thought cut neatly, like a film that is impressed by a strong light. In short, he sees what others do not see ».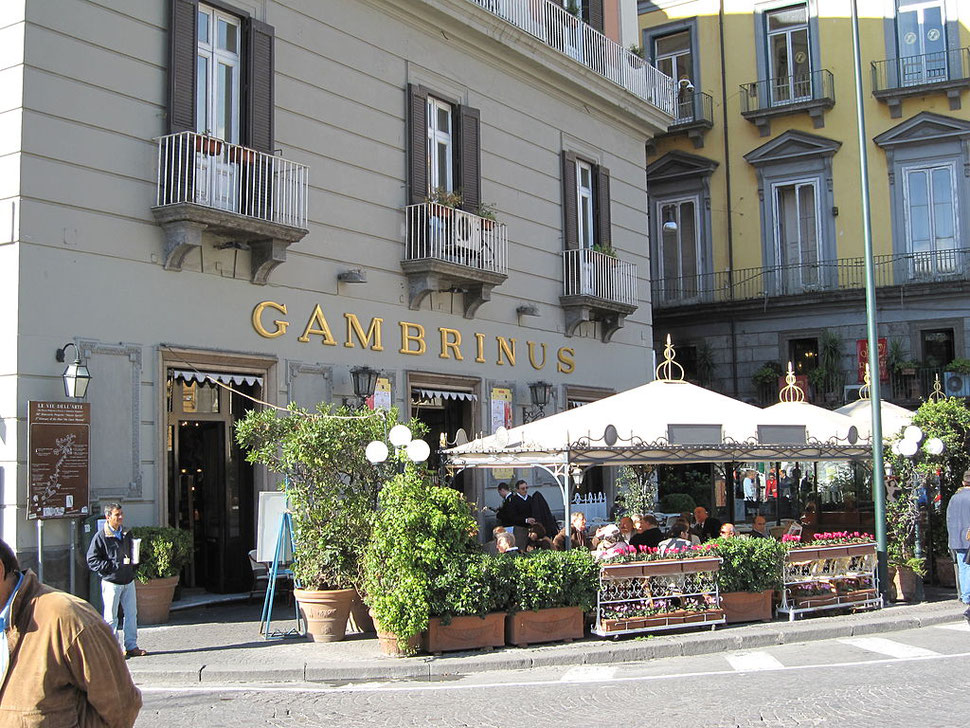 And thanks to that gypsy, de Giovanni won the competition : «That's right. The first story, "I will have vengeance" , was born in a long series of 12 novels, starring Ricciardi, which I set in the 1930s as a tribute to Gambrinus' Liberty, where there is still a table dedicated to Ricciardi. A character marked by a sort of condemnation, that of having a direct relationship with the dead. But he does not tell anyone and this faculty of his does not help him in the investigations he has to conduct, on the contrary, he is sidetracked. Besides, he is condemned to loneliness, he cannot share his strange destiny with other people ».The famous commissioner of the Regia Questura arrives on TV, from 25 January on Rai 1 in 6 evenings with Lino Guanciale as protagonist and directed by Alessandro D'Alatri. 
The TV series was filmed in Naples, at historic places. The shooting of the TV series Il Commissario Ricciardi is taking place these days at the Gran Caffè Gambrinus . The most famous coffee in Naples had been transformed into a film set for a few days, attracting the curiosity of tourists and citizens who have stationed  themselves nearby to observe.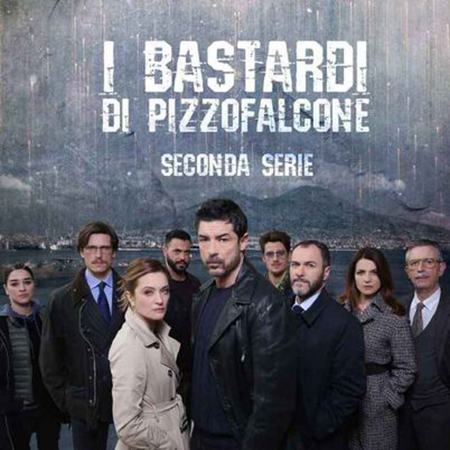 Based on the bestselling series of mystery novels by Maurizio de Giovanni, The Bastards of Pizzofalcone introduces a ragtag team of detectives who take over the small Pizzofalcone precinct police station in the aftermath of a scandal. Led by Inspector Giuseppe Lojacono, a brilliant investigator with a checkered past, these misfits and outcasts are thrown in the deep end as they find themselves investigating a series of high-profile murders that have the whole town talking. Set in the atmospheric southern port city of Naples and with an innovative visual style courtesy of Hollywood director Carlo Carlei, The Bastards of Pizzofalcone is a pacy, punchy and utterly enthralling set of modern Italian mysteries.