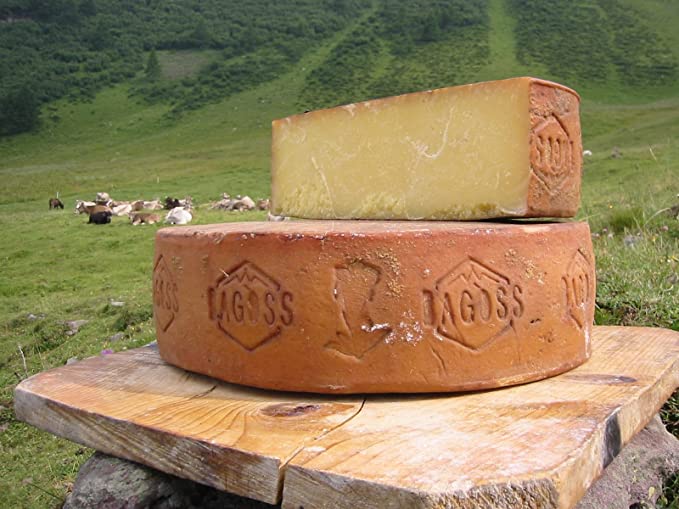 Bagòss is a unique Italian cheese produced in a small village called Bagolino. It is made from the Bruna Alpina cow's milk,  exclusively raised in Bagolino and during the curd breaking, saffron is added to the cheese, resulting in typical straw yellow color of the body.
The cheese ages for at least 12 months, but it can be left to mature for up to 3 years. Its rind is smooth, while the aromas are reminiscent of freshly cut grass. The flavor is savory, slightly spicy, and piquant. Bagòss should always be consumed at room temperature so that the hints of chestnuts and walnuts can be fully appreciated. Bagolino, an enchanting small mountain village at the foot of Mount Maniva and close to Lake Idro, produces a genuine local delicacy, well-known also outside of Italy. Bagòss is produced in 28 small local dairy farms following an extremely old traditional ritual to which the whole family of the farmer participates with camaraderie and passion. This exclusive Bagolino speciality is in high demand in several countries worldwide, from Japan to the United States, from England to Germany.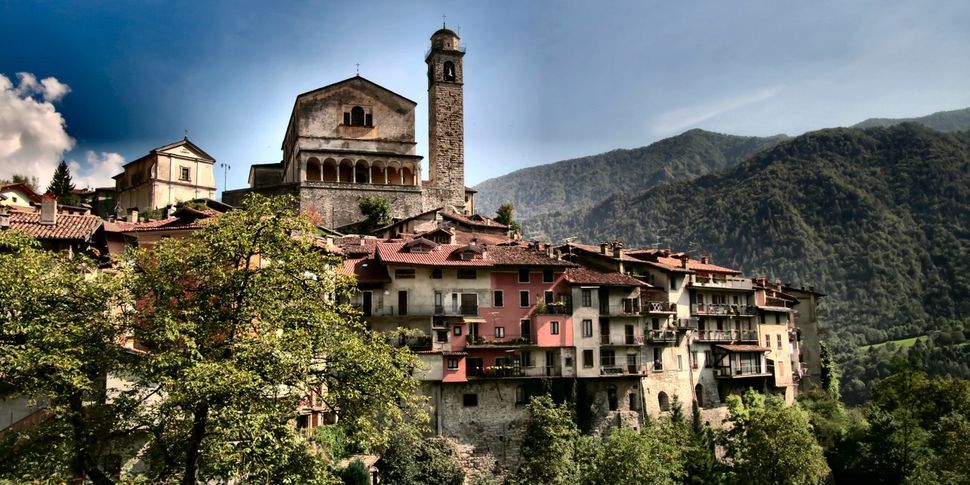 It is recommended to pair it with full-bodied aged red wines and young sparkling wines. The cheese is often used as a filling for savory dishes, but it can also be grated over pasta, soups, or risottos. For the best experience, let it slowly melt over a slice of piping hot polenta.
Every year, one of the oldest and most important carnival celebrations is held here: it's the Bagolino Carnival, with music, dance, and costumes dating from the 16th century.
Music and dance: a journey in time going back to more than 500 years ago.
For three days a year, the characteristic medieval village of Bagolino is invaded by the bright colors of Balarì (dancers), who wear a mask and elaborate costumes passed down from generation to generation. They dance to the music of Sonadur (players) playing the violin.
The music of the Bagolino Carnival is completely different than any other northern Italy traditional music. Its specific features and the use of a strings and guitar orchestra suggest a German or Austrian origin.