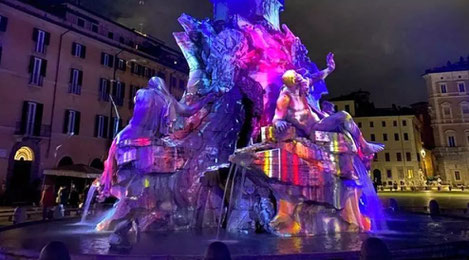 Christmas 2020 in Rome is not just the Spelacchio on Piazza Venezia but also in Piazza Navona, with a fabulous light show illuminating the Fountain of the Four Rivers.
This of the light show represents the artistic part that this year would have characterized the traditional party of the Befana in Piazza Navona. The part of the markets was suspended due to the pandemic, the Municipality did not want to give up the lights though.
In addition for this Christmas 2020 in Rome; all the trees are lit in the city. From Piazza Venezia to Appio Claudio, you can admire all the lit-up trees - creating a beautiful festive atmosphere. In front of every town hall in the capital, from the center to the outskirts Christmas trees have been put up with lighting.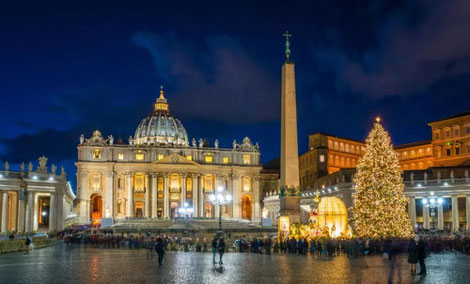 The Vatican is scheduled to illuminate its 2020 Christmas tree and Nativity scene in St Peter's Square at 16.30 on Friday 11 December, in a ceremony held in compliance with covid-19 regulations.
The monumental Nativity scene, donated by the Abruzzo town of Castelli, will feature ceramic figures, while the Christmas tree, a 28m-high spruce, will come from Kočevje in Slovenia.