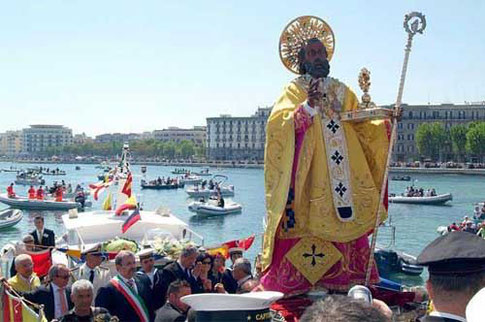 In some cities in Northern and Southern Italy, children do not wait for Christmas Eve or Christmas morning to receive gifts and sweets. In Italy, not everyone is waiting for the legendary Santa Claus. In many regions of Northern Italy, for example, gifts arrive on the night between 5 and 6 December, and St. Nicholas brings them sweets.
All versions of the modern Santa Claus derive from the historical figure of St. Nicholas, bishop of Myra (located in modern Turkey), considered the protector of children.
The figure of St Nicholas is also known as San Nicola di Bari, because his relics were brought to Bari and he is the patron saint of the Apulian capital . December 6 is a day long awaited and felt by the faithful and pilgrims from all over Puglia.
In Terlizzi, in the province of Bari, children find sweets and gifts on the morning of December 6, while in the port of Molfetta, San Nicola arrives on a boat to distribute gifts and sweets. The spectacle organised for San Nicola is amazing and well worth a trip around Xmas time to Bari; however this year though it has been cancelled due to the pandemic. But then next year!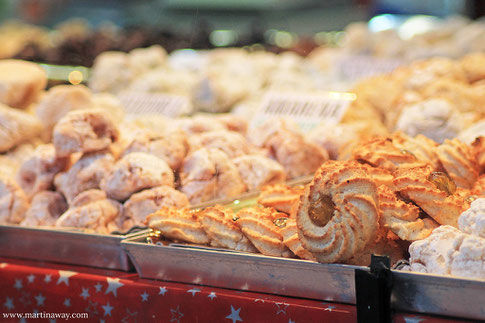 The traditional sweets baked and served at San Nicola, are prepared on the night between the 5th and the 6th of December: pettole (popizze), royal pastas, almond paste sweets, cartellate, pasta cut with milk "'uà trron'", nougat.
The party, in Bari Vecchia, starts at 4 am and lasts until the evening of the following day! San Nicola is an ancient tradition that still today delights and fascinates old and new generations. A holiday that heralds Christmas and puts everyone in agreement by creating a warm and familiar atmosphere. The Bari tradition has it that grandmothers prepare typical San Nicola sweets for their  children and grandchildren. First of all, the classic hot chocolate consumed at night, in the cold streets of the city after attending Holy Mass inside the Basilica. The celebration begins at 4: 3o and gathers all the people of Bari.