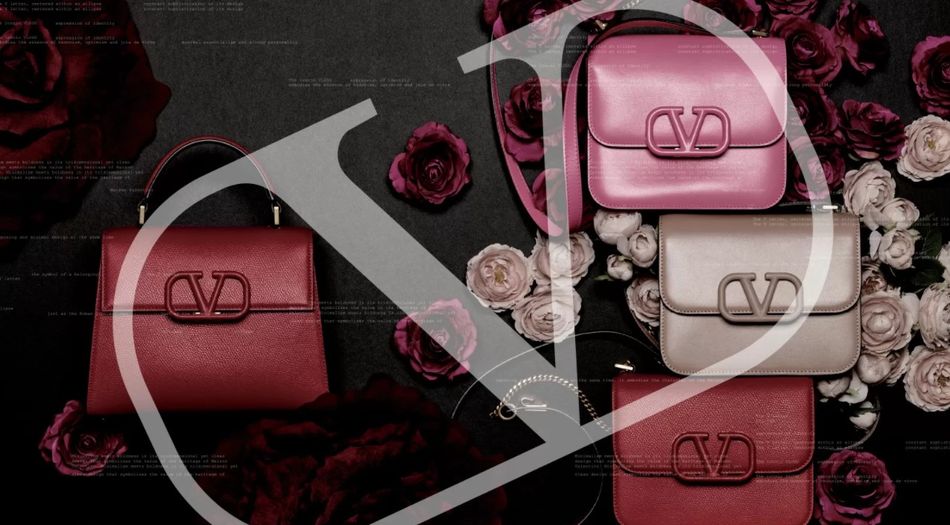 The book VLogo Signature identifies, in an open and varied way, what the VLogo Signature is and also what it can become. By contributing to the various elements of the book, Pierpaolo Piccioli , Valentino's Creative Director traces the stratification of possible meanings that we may not know or are not used to seeing, because usually we are so focused on the product or the campaign.
The imagery of this VLogo is linked to the historic Couture maison of Valentino. The Valentino Garavani VLogo Signature book is an artbook that, with new aesthetics and alternative visions, tells the imagery linked to the Valentino logo. Reinterpreted through the vision of 16 different international magazines. Including 032c, AnOther, Antidote, Cactus, Commons & Sense, Dapper Dan, Love, Dust and Purple.
Piccioli edited the volume by intervening on the pages, collecting the uncensored images with the interpretations of the magazines, made up of signs, drawings, illustrations, writings, words, erasures. And in recent days there have been special pop-up operations in the world through the personalization of Valentino Garavani VLogo Signature in selected places (including two newsstands in Rome in San Lorenzo in Lucina and in Piazza Madonna dei Monti, one in Milan in Corso Genova, in London at Shreeji Newsagent).
The text with the story of Valentino is composed of other stories, made up of men and women, of clothes, of work, of stories, of poetry, of love. The iconic logo, a compendium of essential, modernist lines, and 70s inspiration, a praise of the purity of shapes and volumes; he compares himself to the contemporary by explaining its meaning. It is a narrative sign; an idea that moves in adjacent spaces, It becomes a word and then is summarized in a graphic form. With straight, curved, full and empty lines. And from the sheet, or from the screen, it can explode into a three-dimensional object and finally become real. Forever joining the creations as a fundamental part, as a primary element in the aesthetics of T-shirts, shoes, accessories.
The book is on sale in selected Valentino boutiques and online at IDEA NOW www.ideanow.online/store - (price € 62.5). Published by Valentino, it collects all the illustrations of the creative director Pierpaolo Piccioli. (tag: #UncensoredVLogoSignature)