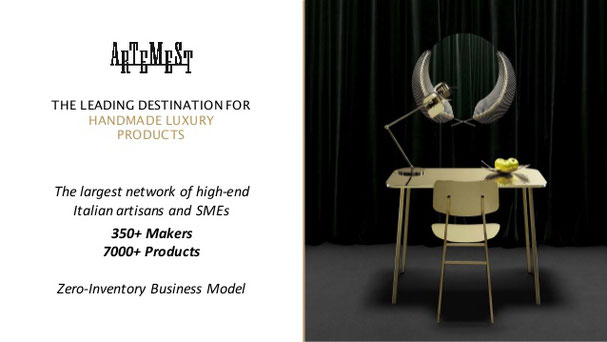 Finally I can buy my luxury Italian Design objects online - and very important during this pandemic, not being able to travel to Italy - when you are coming from the US or the Southern Hemisphere.
When you a craving for an Italian statement art or decor object, Artemest might just fulfil your requirements. Marco Credendino, the thirtysomething Italian Entrepreneue discovered a gap in the market, to bring fabulous Italian Design to a global audience, when he launched Artemest with his business partner Ippolita Rostagno.
Artemest started with about 50 items, and now offers a collection of more than 7,000 products – all carefully fatto a mano, and all displayed with stunning photography, detailed descriptions as well as videos of the indivdual artist. Through Artemest, Rostagno and Credendino are able to connect the masters of Italian crasfts such as Murano glass and Florentine goldsmiths or bespoke furniture designers with a global devotees.
The range of Italian Luxury Decor and furniture items include designer brands such as Etro Home or Murano Master such as Venini. And cover both modern design as well as antique design, as in combination that creates this luxury Italian design ambiente.