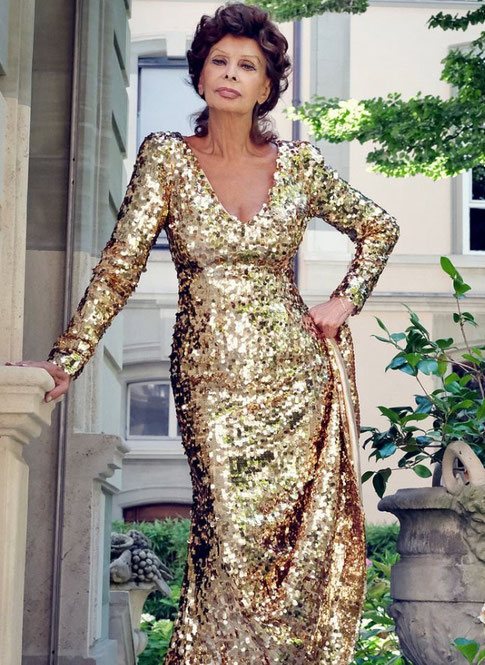 Sophia Loren still displays the elegant glamour she had during her fabulous movie-making career. When she first went to Hollywood in the mid-1950s, she was told by studio chiefs that her mouth was too wide, her nose too long and her teeth too crooked. 'They tried to change me,' she said. 'But I wouldn't let them.'Which is a blessing, because the camera loved her, and she went on to win an Oscar in 1962, for Vittorio De Sica's Two Women. Despite that, she had to fight for respect. 
Her yougest son just directed her in their first feature-length film, The Life before Ahead. Directed by Edoardo Ponti, it stars teenage unknown Ibrahima Gueye alongside Ponti's mother. The film is based on Romain Gary's bestselling novel "The Life Before Us" and stars Loren as a Holocaust survivor who becomes a maternal figure for a 12-year-old street kid named Momo who robs her.
The picture — an awards season contender for Loren's performance — is a contemporary re-telling of Romain Gary's book about a Holocaust survivor and former brothel keeper, Madame Rosa, who runs a makeshift nursery in Bari, Puglia. 
The Netflix release date is on 13th November 2020. Loren's movie is contending for the Oscars. Sophia's fans are eagerly waiting for the movie release.