Italian film composers are famous for the soundtracks of some of the most acclaimed Italian movies such as La Dolce Vita, The Godfather, The Leopard, A fistful of Dollars, Once upon the time in the West, the Sicilian Clan, Once upon the time in America, the Untouchables, Cinema Paradiso and many more.
Nino Rota - Academy Award Winner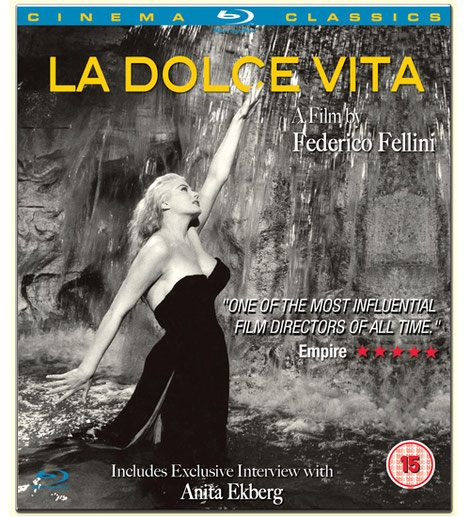 Ennio Morricone - The Italian Master of Film Scores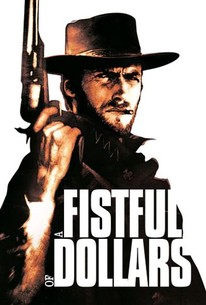 Ennio Morricone, the Italian composer whose atmospheric scores for spaghetti westerns and some 500 films by the most influential film directors  made Ennio Morricone one of the world's most versatile and influential creators of music for the modern cinema.  A Fistful of Dollars (1964): Moviegoers got to see Clint Eastwood's  'man with no name' for the first time in Sergio Leone's pioneering Spaghetti Western. For a new kind of anti-hero, Morricone created a new kind of soundtrack - with male chanting, Spanish guitars, whistling and bells. It catapulted the Italian composer to movie scoring stardo. The Good, the Bad and the Ugly (1966)  was followed by For a Few Dollars more.  Morricone's most famous score combines a classic theme tune with electric guitars and dramatic vocal shrieks, which represent the howling of coyotes. Then with Once Upon a Time in the West, Morricone introduced a lyrical, harmonica-tinged soundtack which helped make director Sergio Leone's brutal western, starring Henry Fonda and Charles Bronson, an all-time classic.
Other famous film scores include, is Once Upon a Time in America in 1984- a score  with harmonicas, vocalising and whistling appear in Morricone's haunting, lushly romantic BAFTA-winning score for Sergio Leone's epic saga about. The Mission (1986) Ennio Morricone's Oscar-nominated soundtrack fuses baroque choirs with tribal drumming to evoke the culture-clash of 18th century Spanish Jesuits and Amazonian Indians.  The Untouchables (1987) by Brian de Palma  underscored by Morricone's thrilling, Oscar-nominated and BAFTA-winning score. Morricone stamped his ingenious penchant for melodious crime films in Henri Verneuil's "The Sicilian Clan." The jew's-harps and whistles marry this crime caper with the mood of one of Morricone's Westerns, but with only some graceful jazz ("Snack Bar") acting as an interlude, the inimitable music for "The Sicilian Clan" thrives in restlessly paced pieces like "Tema Per Le Gofi" and, of course, the main ostinato that drips with sensual nostalgia and electric cool. 
Armando Trovajoli -- sound tracks for Italian classic films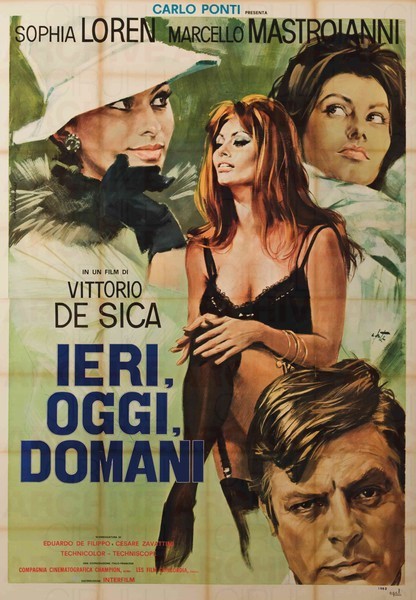 Armando Trovajoli (also Trovaioli, 2 September 1917 in Rome – 28 February 2013 in Rome was an Italian film composer and pianist with over 300 credits as composer and/or conductor, many of them jazz scores for exploitation films of the Commedia all'italiana genre. Films such as Ieri, Oggi and domani, with Sofia Loren and Marcello Mastrioanni or La Matriarca with Catherine Spaak and Jean Louis Trintignant.  Trovajoli collaborated with Vittorio De Sica on a number of projects, such as La Ciociara with Sofia Loren,  including one segment of Boccaccio '70. Trovajoli was the widower of actress Pier Angeli. He died in Rome at the age of 95 on 28 February 2013. 
Bruno Nicolai - the master of suspense soundtracks
Bruno Nicolai (20 May 1926 in Rome – 16 August 1991 in Rome) was an Italian film music composer, orchestra director and musical editor most active in the 1960s through the 1980s.
While studying piano and composition at the Santa Cecilia Conservatory in Rome, he befriended Ennio Morricone and formed a long working relationship, with Nicolai eventually conducting for and co-scoring films with Morricone. Nicolai also scored a number of giallo exploitation films, such as Indio Black with Yul Brynner, Caligula or  and wrote many scores for director Jesús Franco, such as Count Dracula.
His work was featured in the Quentin Tarantino films Kill Bill: Volume 2 and Once Upon a Time in Hollywood.
Piero Piccioni - jazzy soundtracks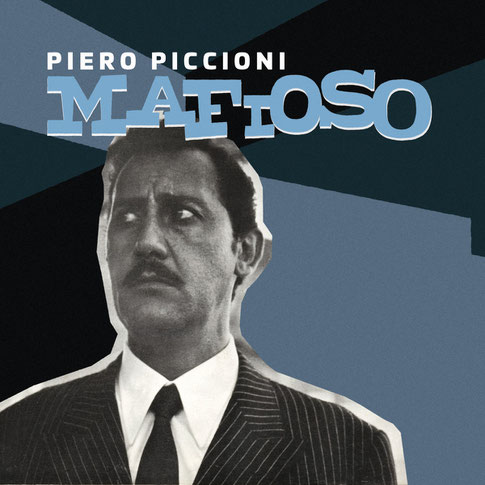 Piero Piccioni -  December 6, 1921 – July 23, 2004) was an Italian lawyer and film score composer.
A pianist, organist, conductor, composer, he was also the prolific author of more than 300 film soundtracks. He played for the first time on radio in 1938 with his "013" Big Band, to return on air only after the liberation of Italy in 1944. "013" was the first Italian jazz band to be broadcast in Italy after the fall of Fascism. Famous scores include films such as "Dolci inganni" (1960), where suggestive guitar solos accompany the character of the teenager Catherine Spaak, and "Mafioso" (1962), where the soundtrack renounces any temptation of 'local color' by playing the card of a chilling estrangement, mirroring the dissociation of the protagonist.
He wrote a score for a psychological comedy, with Pier Angeli, who was his partner for a while -  Adua e  le compagne (1960), La parmigiana (1963) and Io la sapvo bene (1965), the one with Mauro Bolognini for La notte brava (1959), where P. returns to his first love, jazz, and Senilità (1962), characterized by a wide-ranging symphonic score, and the one with Petri, inaugurated with another commentary with jazz suggestions, for The Assassin (1961). He also wrote soundtracks to the comedies of Wertmüller; and films such as "Lucky Luciano"; Christ stopped at Eboli (1979); Tre Fratelli (1981) and Cronaca of a death foretold (1987), the latter rich in Latin American musical citations.
Alessandro Alessandroni - Soundtracks ranging from Western to Comedies
Alessandro Alessandroni (18 March 1925 – 26 March 2017) was an Italian musician and composer. He played multiple instruments, including the guitar, mandolin, mandolincello, sitar, accordion and piano, and composed more than 40 film scores and countless library music. Including for a number of Spaghetti Western, such as "El Puro", "Sinbad", "Le Bambole" and more.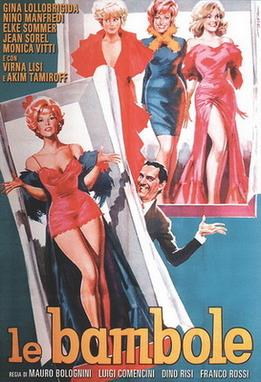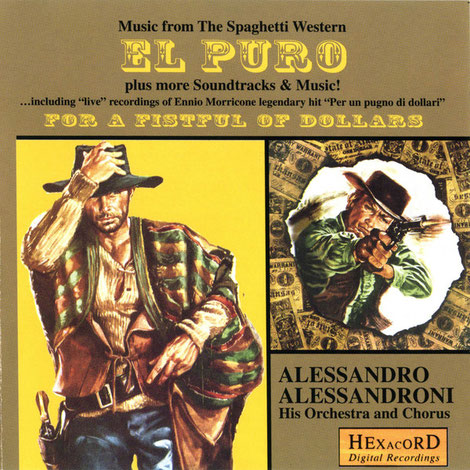 Riz Ortolani - Master of Suspense and Western soundtracks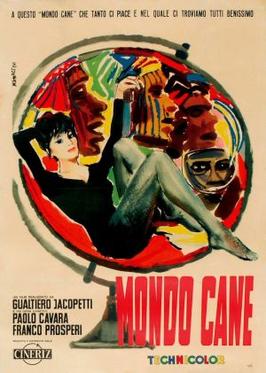 Riziero "Riz" Ortolani, 25 March 1926 – 23 January 2014 was an Italian film composer. Ortolani wrote scores for  over two-hundred films working mostly within the Italian genres of Mondo, Giallo, such as "Ecco" , "Cosi Dolci"  and the Spaghetti Western. Ortolani also composed the soundtracks for many Hollywood films , such as the Yellow Rolls Royce, and has had some of his compositions reused in films like Drive and Django Unchained. Ortolani's most famous composition is More, which he wrote for the infamous film Mondo Cane. It won the 1964 Grammy Award for Best Instrumental Theme and was nominated for the Academy Award for Best Original Song at the 36th Academy Awards. The song was later covered by Frank Sinatra, Kai Winding, Andy Williams, Roy Orbison, and others.
Piero Umiliani - famous Italian film composer
Piero Umiliani was born in Florence on 17 July 1926 and left us in Rome on 14 February 2001.
Graduated in counterpoint and fugue at the Florence Conservatory, he has performed since the 1940s with Pippo Barzizza and Francesco Ferrari, soon becoming an important figure in Italian jazz. Among his most famous soundtracks are the music of I soliti ignoti where Blues for Gassman appears, which has become almost a jazz standard in Italy. Sweden, Hell and heaven ( which contains the famous hit Mah-nà mah-nà sung by Alessandro Alessandroni and Giulia De Mutiis.