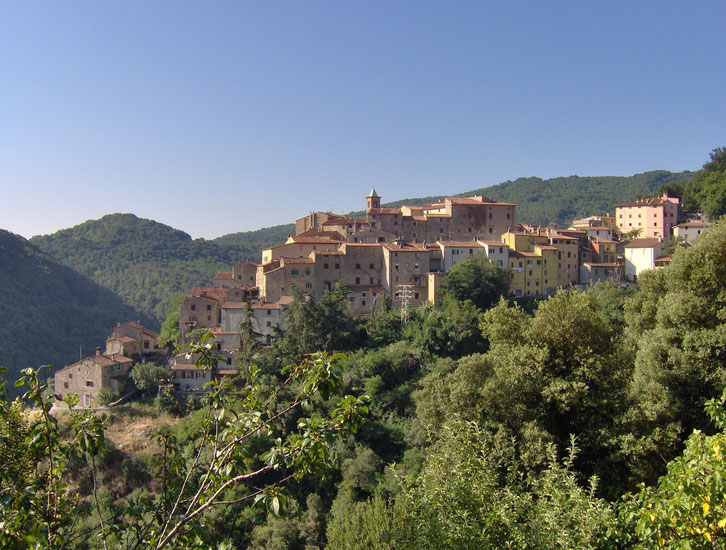 Sassetta is a village in the hinterland of the Etruscan coast. A charming village with intriguing  narrow streets, small squares and beautiful green trees. It also well known for its  thermal waters, emerging at almost 50 °, offering moments of well-being and relaxation in the baths. The town of Sassetta is in the province of Livorno just near the forests of the Val di Cecina and Val di Cornia. It is set at 330 m altitude and has a population of about 530 inhabitants. The church of Sant'Andrea testifies the medieval style of this village.
Near Sassetta, the charming holiday farm Tenuta La Bandita is waiting for you in a historical manor with pool and restaurant, surrounded by an evocative natural scenery where peace and relax are the keywords for an enchanting holiday in Tuscany.  The manor offers several stay options divided in three different sections of the farm, always comfy and well-finished, embellished by 35 hectares of land, where you can admire the blooming plantations of olive trees, holm oaks and chestnut trees. The beauties of the Tuscan Maremma area are within reach, but also the nearby Costa degli Etruschi, Bolgheri, the Terme di Sassetta represent exclusive routes dedicated to nature, wellness, culture and food and wine.
La Strada del Vino - the Sassetta area is located in one of the most important cradles of the Etruscan civilization, in a land that is the natural geological continuation of the Island of Elba and which partly incorporates its mineral content, which is important for the quality of the wine. Hence, the this being called the Strada del Vino - where the great reds find an ideal marriage with the Suvereto cuisine, dishes with wild boar, but the Val di Cornia is also famous for its vegetables: violet artichoke and spinach. Heading inland, you enter the Metalliferous Hills, from Sassetta to Monteverdi.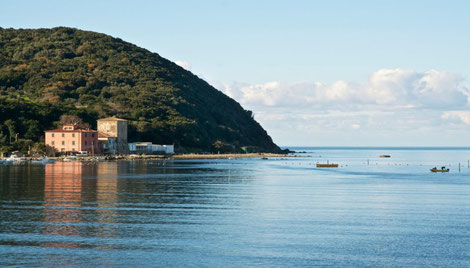 Famous for good food, Sassetta offers, among its gastronomic specialties, the very original "Sassetana-style wild boar" and tasty dishes based on game, mushrooms and polenta. Among the first courses, the tasty ricotta and vegetable tortelli, mushroom and onion soups and, finally, homemade desserts, figs in oil, chestnut jam and cherries with vinsanto.
Directly from the producers it is possible to buy vegetables and fruit, pecorino cheese, jams, honey, often coming from organic crops.