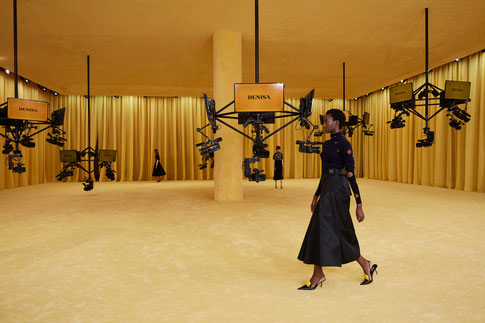 Italian fashion is back in business, although not business at usual. At Dolce & Gabbana, guests wearing leopard-print cocktail dresses with embroidered black lace face masks. At Fendi, social distancing could only cater for 150 guests versus the usual 1500 guests. But Milan was the only one of the four catwalk capitals where fashion week could happen nearly in its traditional form. Overall there were invitations sent out for 23 shows around Milan over a five day week. This halfway return to normal was surprising especially, after Giorgio Armani cancelled his show,as well as Gucci and Versace. Now, with Italy holding the line against a second wave more successfully than most of Europe, fashion week is a chance to show the world that the country is back in business.
The Fendi Collection, this time designed by Silvia Fendi, who took over from Karl Lagerfeld after his death. Fendi gave guests a very personal touch by sending each guest a box of pasta- monogrammed - with a recipe for a lemon pesto from her grandmother. The collection also reflected a light flair with delicate fabrics, and the handbags showing some different designs such picnic baskets, soft totes and outdoor cross-body bags.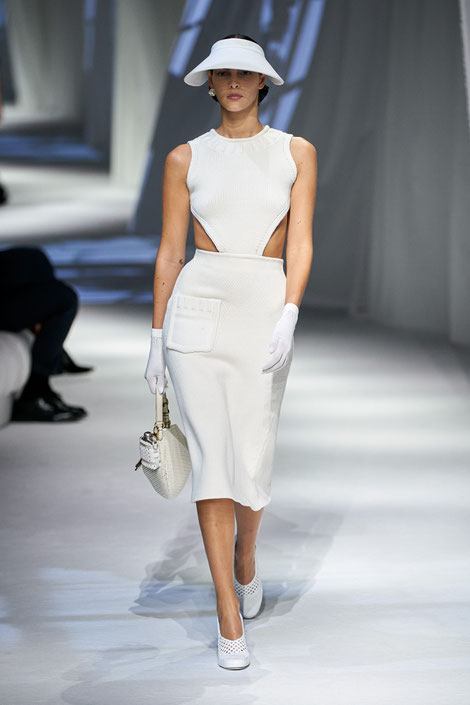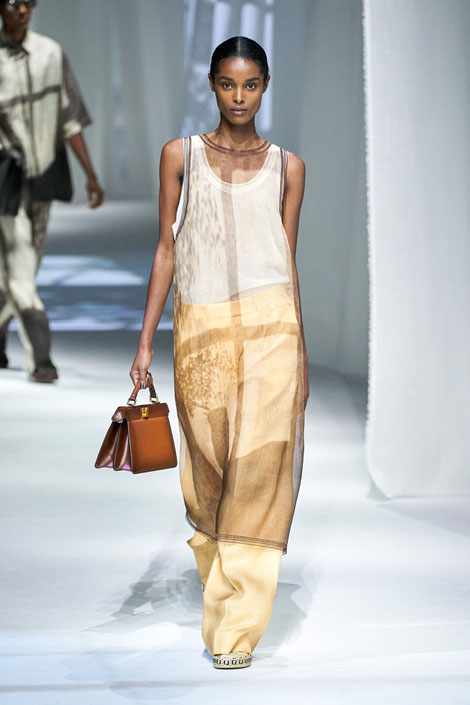 At Dolce & Gabbana, sundresses vamped up with black lace bra straps paid homage to a storybook vision of Italian summer romance. Light fabrics combined with leather created a cool look and whether flowers, jungle or tiger patterns - it was a truely inspiring summer collection.
With the announcement earlier in the year of the new partnership between Miuccia Prada and Raf Simons (Jil Sander), the Prada Collection was extremely foreseen. The show was shown virtually/digitally streamed and did not disappoint. Prada is not just one of the few private labels left but is also known to create new trends - a particular style or mood which influences the rest of the fashion world.
The collection was quite minimalistic but still glamorous. With style, but not too much. It did show the Prada logo on a number of items but without being in your face.
In a way, it reflected Miuccia Prada's own style: wearing a coat just with a slip underneath, clutching the lapels; or an opulent silk green opera coat with clashing kitten heels;  baggy sweaters over knife-pleat skirts.
It will be interesting to see what the next joint collection will look like.