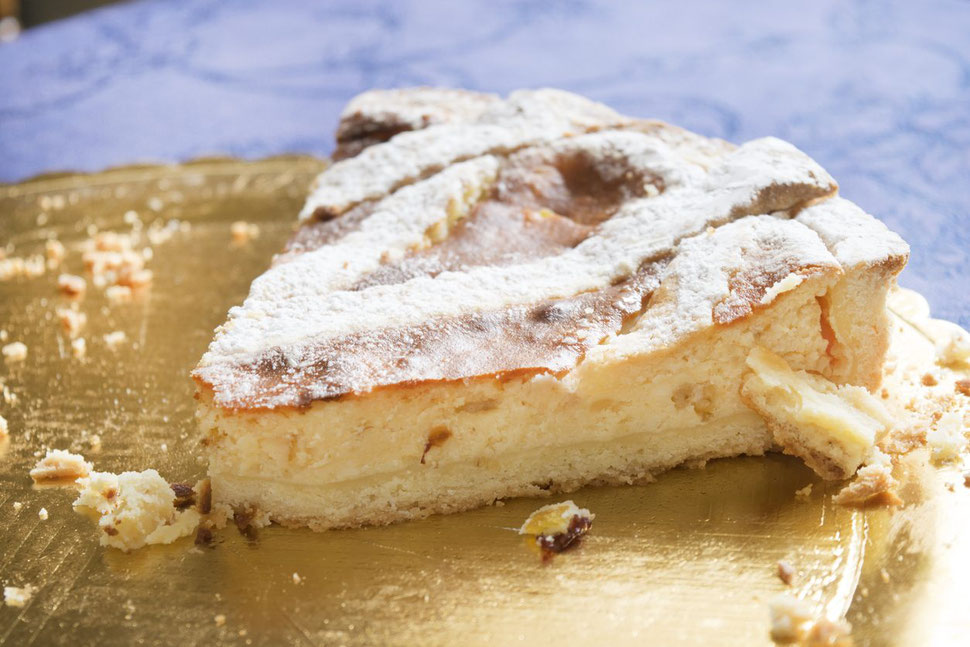 The famous Easter cake - la Pastiera is now available throughout the year.  The most famous Neapolitan dessert and perhaps also the most loved. A rich recipe, which symbolizes rebirth - not surprisingly therefore a typical Easter cake - with a base of shortcrust pastry stuffed with a dough made with ricotta, candied fruit, sugar, eggs and wheat boiled in milk. The aromas and spices are very important: cinnamon, candied fruit, orange peel, vanilla and orange blossom water. Delicious!!
 The most loved chocolate cake in Italy - Torta Pistocchi with a delicious consistency that is difficult to describe. Based on a huge 65% extra dark chocolate ganache, created by a skilled Tuscan artisan chocolatier.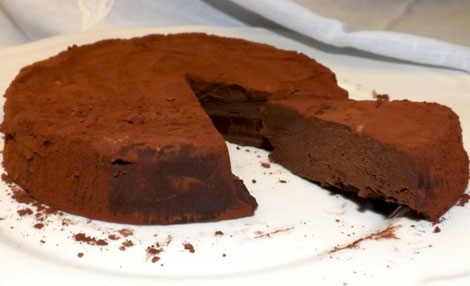 The origins of granita are usually traced back to the Arab domination in Sicily. The Arabs brought with them the recipe for sherbet, an iced drink flavored with fruit juices or rose water. The Sicilian lemon granita, fresh, thirst-quenching and creamy, is a preparation based on lemon juice, typical of Sicily!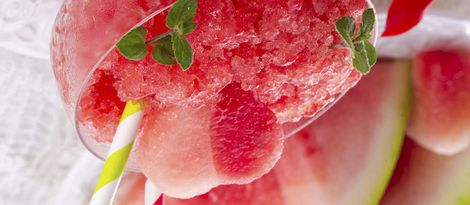 The famous sfogliatella is the oldest dessert in Naples. The sfogliatella Santa Rosa was created in the monastery of Santa Rosa in Conca dei Marini in the province of Salerno, Italy, in the 17th century. Pasquale Pintauro, a pastry chef from Naples, acquired the original recipe and began selling the pastries in his shop in 1818.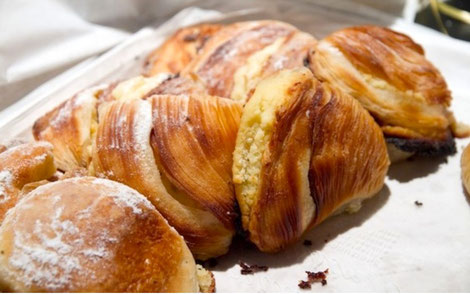 Establishing who was the inventor of  Tiramisu is more difficult than counting the number of covers collected by Carlo Cracco. Among the many versions, the original one was born in Treviso, precisely at the Beccherie Restaurant in Treviso, where it is still obviously one of the highlights of the menu today.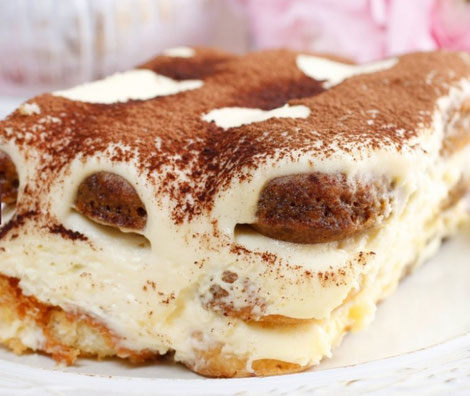 Maritozzo con la panna - a very simple dessert from Lazio: a soft croissant that contains a filling of fresh cream. The recipe dates back to Ancient Rome: there are also versions of the Marche region, more elongated than those of Lazio, Puglia and Sicily, which are braided and enriched with pine nuts and raisins. It seems that by tradition this sweet cake was given to future brides of engaged couples as a token of love: hence the name "Maritozzo", which would be a term of endearment for a husband.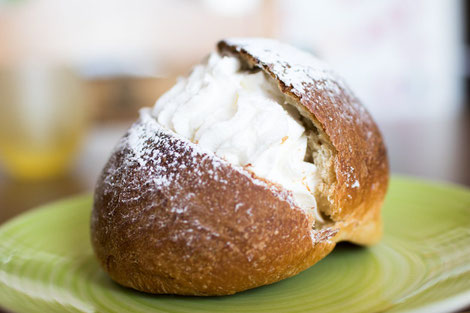 Finally in Sardinia for a delicious fried dessert: the Sebadas. Also called Seadas or Sevadas, it has long been considered a sweet of Spanish origin, but in reality it would seem much older, because its name is linked to the word cebada, a very cultivated cereal in the Nuragic era. In practice, these are two discs of a pasta made with semolina flour, water, lard, salt and lemon zest, which contain a cheese that is not too seasoned and a little sour: everything is then fried, which makes it spin the cheese, and finally covered with honey or sugar.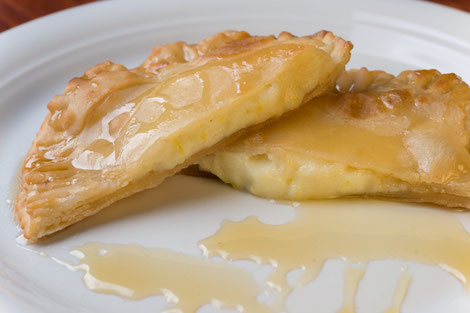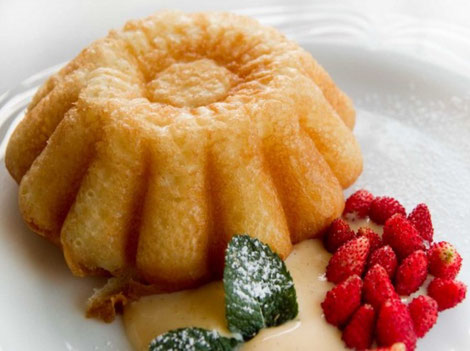 An absolute classic - Babà Napoletano – Neapolitan rum babà, made with softly leavened dough baked in the oven and soaked in rum. Babà was brought to Southern Italy in the nineteenth century by the monsù – chefs who had trained in France and worked in the kitchens of the well-off families of Naples. Soon enough, these deliciously sticky brioche buns became a local speciality.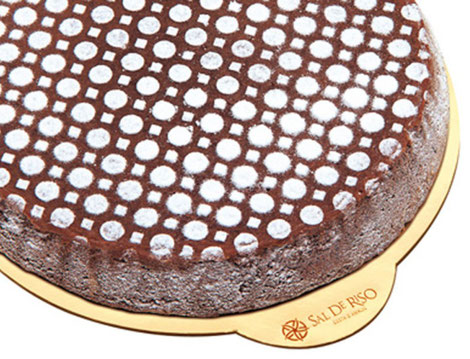 A classic of the Amalfi coast - Torta Caprese .  It is prepared with fresh butter, eggs, toasted almonds and dark chocolate. We cannot fail to mention the name of one of the most famous pastry chefs in Italy, Sal De Riso. De Riso also offers a more tantalizing and summery version of this cake, with coastal lemon, the recipe for which appears in his book I Dolci del Sole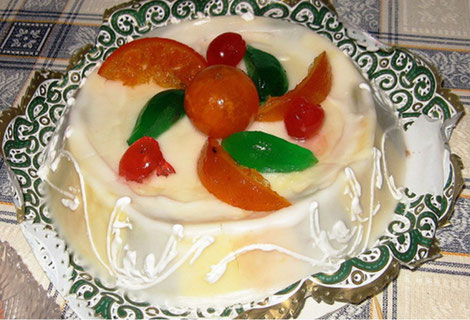 The glorious Sicilian dessert Cassata with sheep ricotta heart covered with royal paste, soft sponge cake base with lots of candied fruit (and even large peels) plus dark chocolate drops. A dessert with strong and full flavors that smells of Sicily and that from Palazzolo can be tasted in the most sublime fullness. The cassata of Pasticceria Palazzolo is prepared by the Master Pastry Chef Santi Palazzolo in his laboratory, with fresh and quality raw materials starting with the sponge cake and the almond paste which contain a filling of delicate ricotta cream, decorated with candied fruit and dark sugar icing.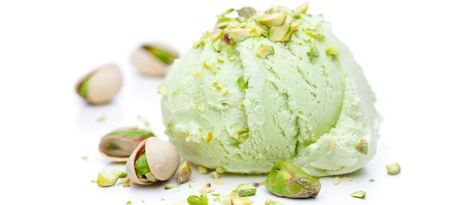 The ice cream that Ermanno Di Pomponio produced in the 90s for his first ice cream shop, My Natural Ice Cream, has become a legend. No less is what we can taste today in his new shop. Neve di latte in Rome, in front of MAXXI, offers flavors such as Gianni Frasi's Haiti Jamaica coffee or Amedei's Dark Toscano Black which in 2013 earned it the top spot in our ranking of the 50 best ice cream parlors in Italy.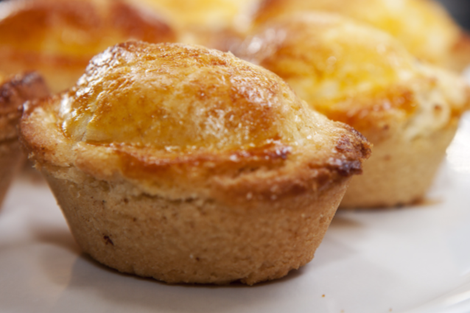 Let's go to Puglia for these delicious cakes filled with cream: the pasticciotti. This typical Salento recipe, has ancient origins, but it was put in writing for the first time in the sixteenth century: it remained unknown for several centuries, then saw a rebirth in the 1900s, thanks to the master pastry chef Luigi Sabella, who made it famous as a typical product of the area between Lecce and Galatina. Today, the pasticciotto is a true symbol of Salento pastry, thanks to its fragrant shortcrust pastry and its sweet cream. Not many people know that there is also a Neapolitan version, with black cherry in addition to cream, and a pasticciotto cake, very similar to a Basque dessert called pastel vasco or gâteau basque.