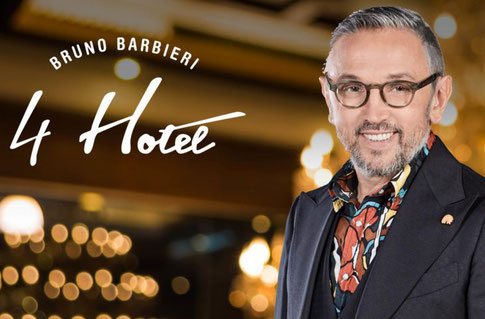 This week 4 Hotel Bruno Barbieri returned to screen on Sky TV for another season. He took some time off from his restaurant Fourghetti in Bologna to shoot the next episodes of 4 Hotel. In the first episode, hotels along the Versilia Coast were competing against each other. And the Hotel Residence Esplanade in Viareggio won against the other 3 restaurants.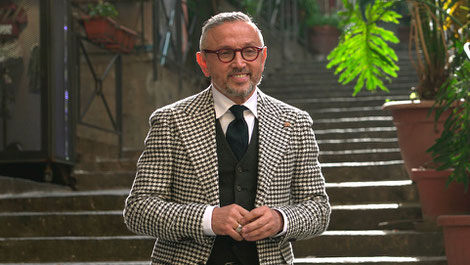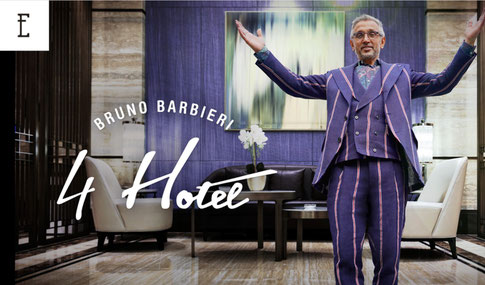 The Esplanade Hotel Residence in Viareggio won the first episode of the TV show "Bruno Barbieri - 4 hotel" which was broadcast on Sky Uno on Tuesday evening with a record of ratings. The four-star hotel in Piazza Puccini scored 95 points, of which 71 received by the owners of the other three hotels in the game and 24 awarded by Bruno Barbieri, the leading expert in Italian hospitality. The other contestants were  Hotel Bijou in Forte dei Marmi), the Relais Corte dei Rodeschi in the hinterland of Camaiore, and Villa La Bianca in Camaiore.
The Hotel Residence Esplanade offers various hospitality solutions, suitable for family vacations, business trips or couples. The hotel has standard double rooms equipped with Internet connection and TV with SKY programming, all furnished in a modern style, equipped with all comforts and air conditioning (depending on the season). The stay rate includes breakfast, beach service, SKY programming, mini bar, WI-Fi connection throughout the hotel and use of the gym included in the rate.

The Viareggio beaches are not only beautiful and inviting, but they are  offer a range of services to make you feel really pampered. The beach services are included in the stay when booking directly with the hotel.
The Ciccarelli Esplanade Restaurant at  the Hotel Residence Esplanade offers its customers a modern cuisine, without however neglecting the Tuscan culinary tradition and the sea.
The elegant and wide spaces are the flagship of the restaurant: inserted in an extraordinary four-star hotel complex on the seafront of Viareggio with the western pine forest behind it, it is the ideal location for events. Known for its excellent seafood dishes.