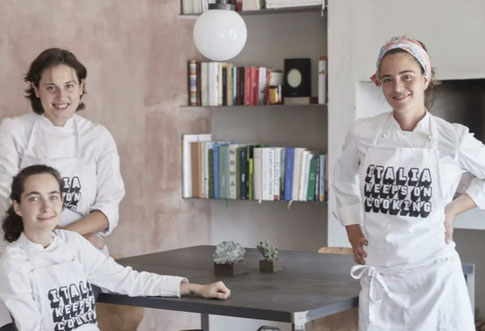 These Italian female cooks are united by determination and passion for the good things of their country. The story of these emerging Italian chefs who use the best ingredients in their kitchen to reinvent traditional dishes. Their recipe are simple, sustainable and creative.«Our adventure began six years ago at Joia, the restaurant of Pietro Leemann, guru of Italian green cuisine» say Cinzia De Lauri, Sara Nicolosi and Giulia Scialanga. A collaboration that led them to inaugurate their contemporary vegetarian cuisine catering and then to open the Altatto bistro (altatto.com).  And Laura Santosuosso, Chef of Enoteca Naturale (Enotecanaturale.it) - her love for cooking changed her life. «Up to the age of 28 I worked in the fashion industry. Then the turning point »says the chef. "My passion, however, led me to learn everything about sustainable agriculture and above all to cook. I am self-taught and I started working in the restaurants that I loved most as a customer: Erba Brusca and Ratanà in Milan. At Enoteca Naturale . I have created an informal, entertaining cuisine, modeled on Spanish tapas, which can be shared but which has a very strong and traditional Italian imprint, only younger."
Splash - Spaghetti with Robiola Cream and Cherry reduction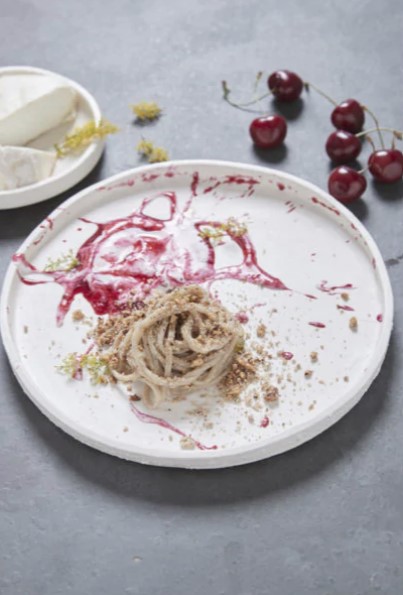 Ingredients for 4 people :
320 g of fresh spaghetti alla chitarra; for the cherry gastrique:  200 g of cherries, 1/2 lime, 30 g of sugar, 30 g of water, 2 sprigs of thyme.
For the cream of robiola: 150 g of robiola, 20 g of milk, a pinch of salt
To garnish 30 g of chopped toasted hazelnuts, 30 g of toasted hazelnut flour, hazelnut oil, some galium flowers.
Pour the sugar and water into a saucepan, when it evaporates and the sauce bubbles, add the cherries and thyme, cook for 5 minutes, spread out on a baking sheet, putting the film in contact and leave in the fridge. Then season with the lime juice. Make the cream: blend the robiola for 3 minutes with an immersion blender, add the milk and blend for 20 seconds. Room. Cook the spaghetti for 1 minute. Sauté them in a pan with oil. In the dishes, create a pattern with the two sauces, make a nest with the spaghetti and finish with chopped hazelnuts, hazelnut powder, hazelnut oil and some galium flowers. Buon appetito!
Lucia Gaspari  from (Røst) says  «Don't call me chef. I'm a cook » (rostmilano.com). «Mine was an atypical path. I studied communication design at the IED in Rome, then I lived for 5 years in Berlin. My passion for cooking was born here. After Alma's school and an internship with Massimiliano Alaymo, I worked at the Relae restaurant in Copenhagen and then in Brighton, at the Silo: I chose them for the enhancement of vegetables and raw materials in the kitchen and attention to sustainability.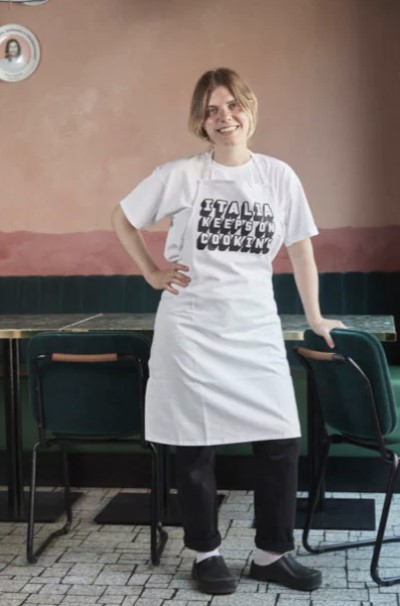 Restaurants focused on sustainable Italian Cuisine
Altatto - Milano
Altatto in Milano is both a catering business as well as a famous restaurant known for its sustainable approach to cooking.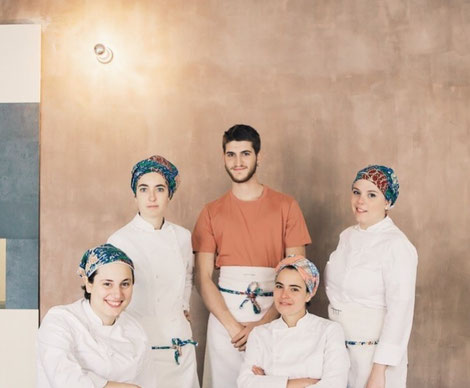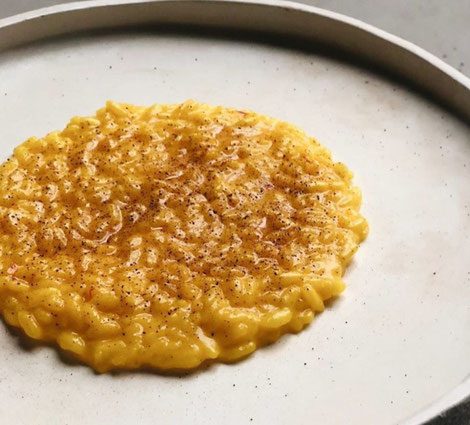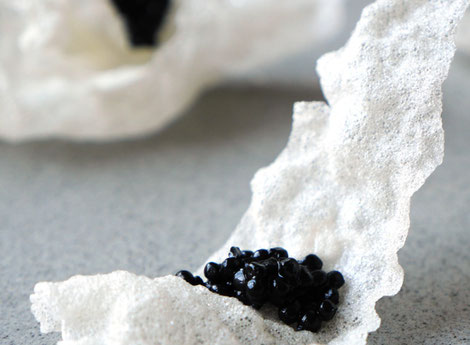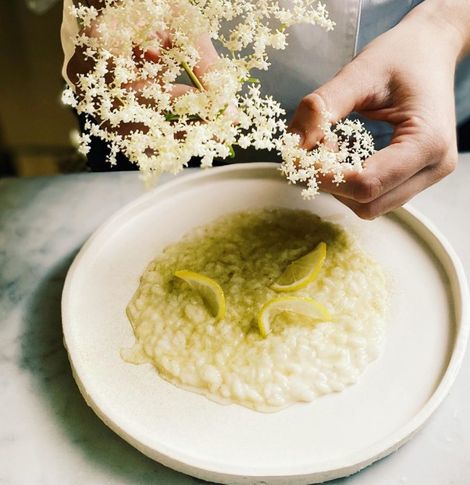 Joia - Pietro Leemann - Alto Cucina Vegetariana Milan