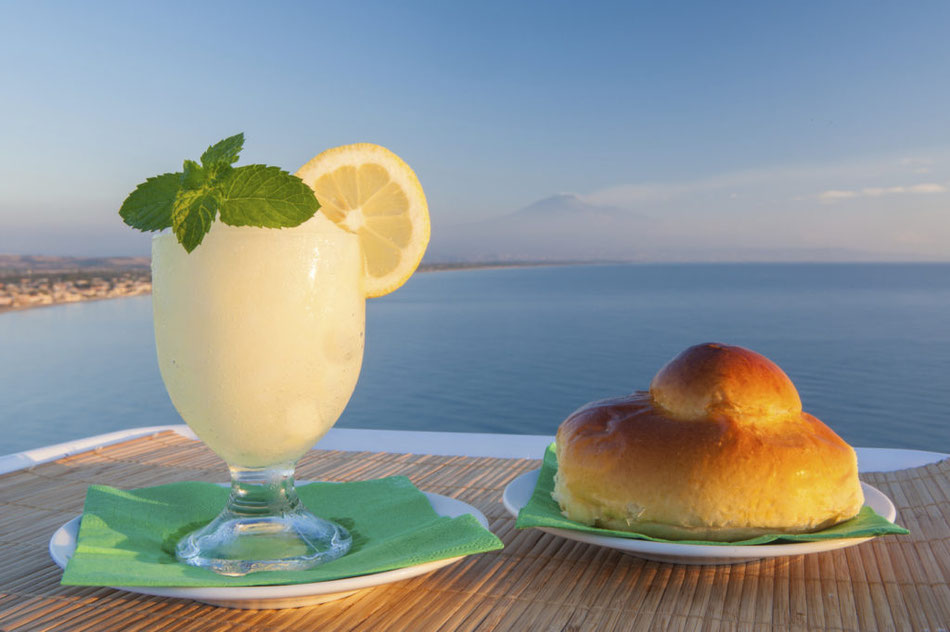 Here is  one of the most delicious tradition from Sicily, the fantastic Sicilian granita. The Granita al limone is a delicious dessert, and low in calories, a fresh and fragrant digestive, ideal to enjoy during summer time. In Sicily it is one of the most popular desserts usually served at the end of lunches. Lemon gelo is part of the large family of Sicilian gelo. For those who do not know, the gelos are delicious puddings where instead of milk, fresh fruit juice is used, such as almond blanc, orange frost, mandarin frost, cinnamon frost, lemon. The lemon frost recipe is very simple and with little attention you will have a truly perfect and creamy Granita!
Ingredients:
3 large lemons; 250 ml of water; the juice of 1 lemon; a few drops of lemon flavor; a small amount of yellow gel dye;
60 g of sugar; 25 g of corn starch; 1 tablespoon of powdered sugar.
Preparation:
The night before, you need to grate the lemon peel paying attention to the white part, which is bitter. Refrigerate the peel placed in a container with water, covered with plastic wrap. This procedure is used to macerate the peel all night. The next day, filter the water and put the grated lemon peel in the fridge. Pour the juice of one lemon, the lemon flavor, the yellow coloring into the water and mix well. Pour part of the prepared solution into a non-stick pan and dissolve the sugar and corn starch in it.
Add the remaining amount of solution only at the end, always mixing and little by little. Carefully bring to a boil to make it thicken. The consistency should be like that of a pudding. At that point, remove the pan from the heat and pour the mixture into the small glasses. Let it cool in the refrigerator. Then, caramelize the grated lemon peel placed in the fridge. To do this, you have to sear it over high heat with icing sugar. Now the glasses can be decorated with caramelized lemon zest.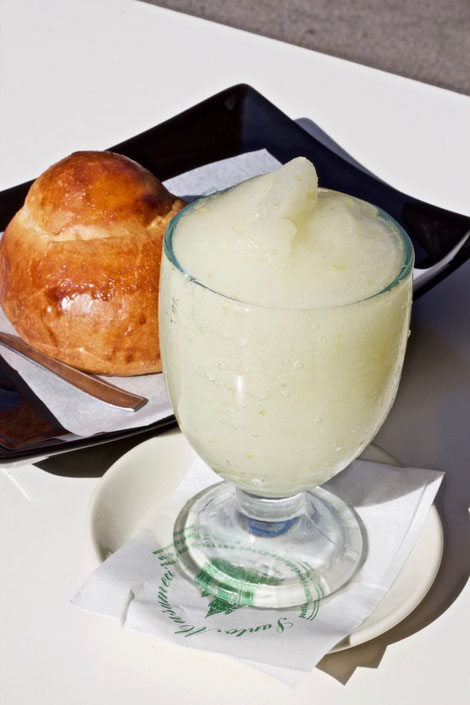 Some of the best Lemon Granitas can be enjoyed in Catania such as at Caffetteria Luca, or the Litte Bar Robert.
Or try a different flavor at the Kennedy Bar in the area of Acireale, a bar with a large verandah and the famous Granita of Pistacchio and Mulberries.