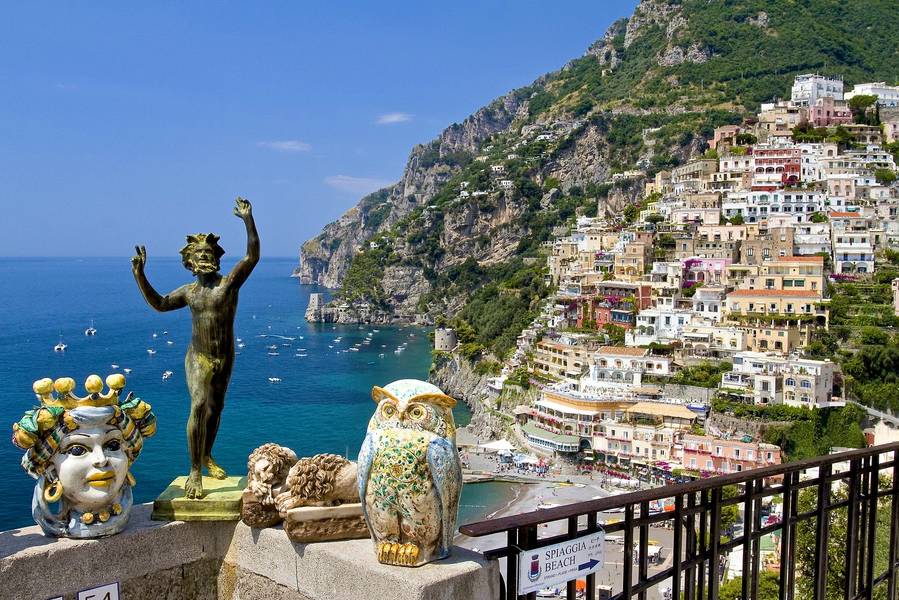 Make sure you try at least one of the fabulous terraces from which to admire the Amalfi Coast. The best place to have an aperitif or enjoy a Amalfi lemon risotto,d at the same time to enjoy the best views of Positano, Praiano, Amalfi and other highlights on the Amalfi coast.
Terrace of Hotel Villa Franca (Positano)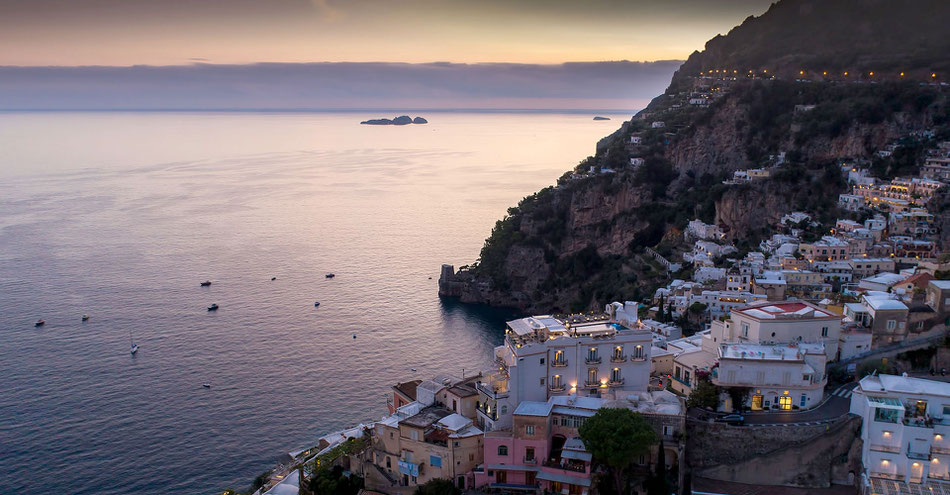 Hotel Villa Franca is perfectly situated on a hill between the rugged cliff tops and the dazzling Mediterranean Sea, HVF Villa Franca Positanois romantic Italy at its most captivating. With the picturesque cobbled piazzas of Positano and two enchanted beaches just steps away, this chic hilltop retreat offers the chance to check out from reality and absorb the glamor and gorgeousness of the stunning Amalfi Coast. A cool calm surrpes this Italian idyll where alluring coastal beauty dominates the window views and pines and citrus scent the air.
Terrace of the Hotel Caruso (Ravello)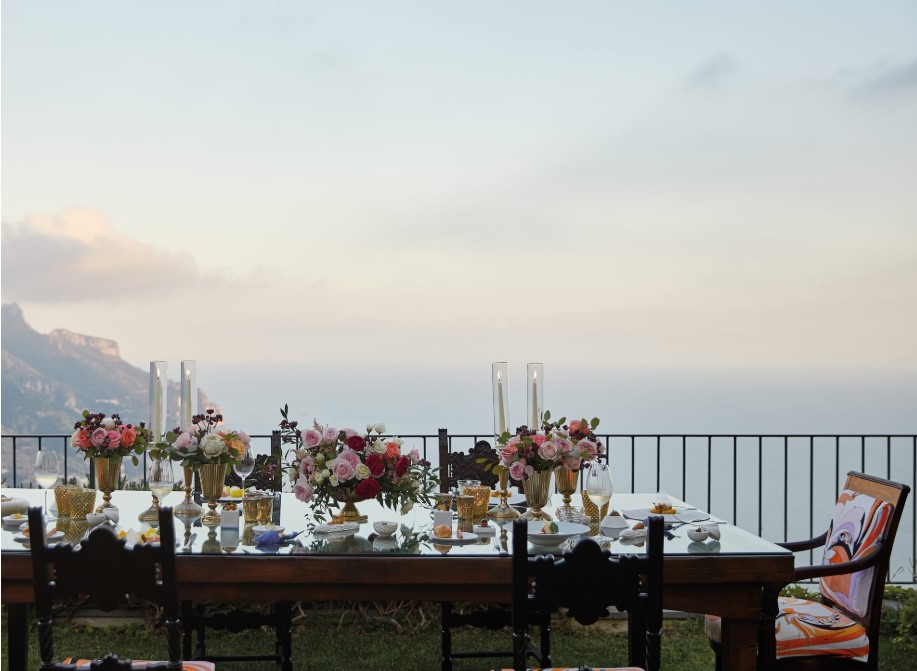 Immagine this  scene… An ornate XVII door from the old Caruso Palace as your dining table, decadent Emilio Pucci chairs to sink into. The menu? A gastronomic highlight by Chef Mimmo di Raffaele, perfectly accompanied by a chilled magnum of Krug champagne. Enjoy the stunning outdoor setting, whether you celebrate with friends or just you and your loved one. You'll have one of the best spots on the Amalfi Coast all to yourselves.  That's dolce vita!
Terrace of Ristorante L'Antica Cartiera - Marmorata (SA)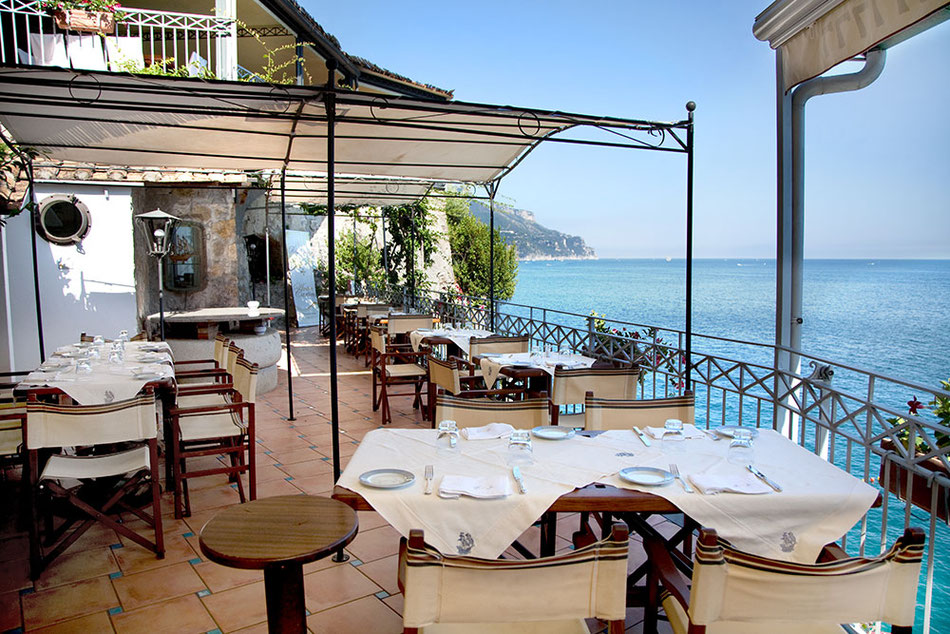 Perched on the rocks of the Amalfi Coast, Ristorante L'Antica Cartiera, this charming restaurant has a room overlooking the sea, two terraces located on different floors and an elegant veranda overlooking the sea of the coast, where you can sip coffee and cocktails while admiring through the windows the fascinating panorama. Whether you stop for lunch, warmed by the sun's rays reflecting on the sea, or for dinner, lit by candles and accompanied by the roar of the waves, a visit to L'Antica Cartiera will be an experience you will hardly forget. 
Eolo Ristorante Amalfi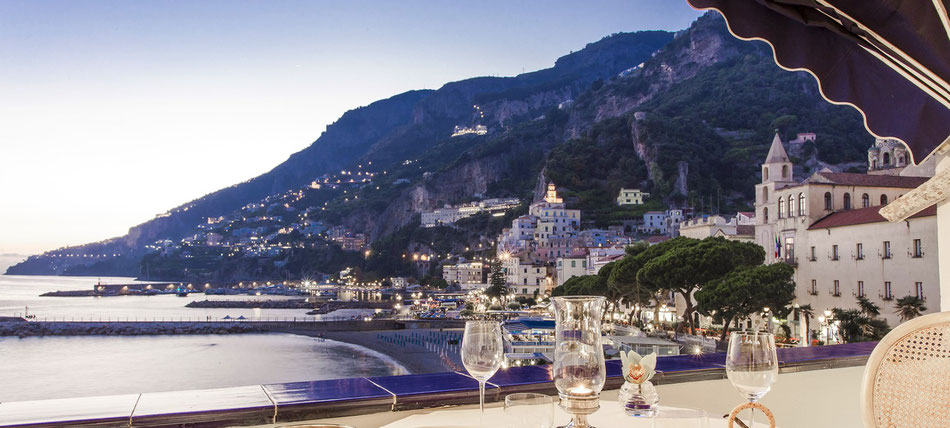 The Eolo Restaurant on the Amalfi Coast is certainly one of the most suggestive and romantic spots. Located in one of the most enchanting stretches of the coast, at the foot of a steep hillside overhanging the sea, it has a terrace that offers a breathtaking view of the gulf. The restaurant also has an internal room, embellished with the typical Vietri sul Mare ceramics, with low key but elegant furnishings.
The Eolo Restaurant combines the magical atmosphere with an equally astounding gastronomic menu. Characterized by the use of fresh ingredients, the cuisine offers typical dishes of the Amalfi and Mediterranean tradition, revisited in a modern way. The flagship of the menu is all the fish-based courses: crudité, appetizers, first and second courses of exquisite fish. Also noteworthy are the refined and tasty desserts and the selection of wines.