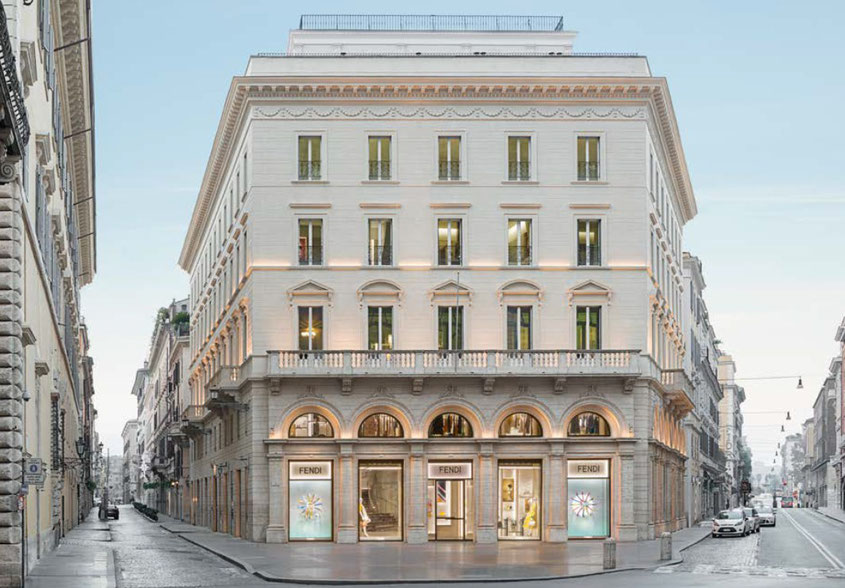 The impressive Palazzo Fendi encompasses everything you would expect from this Italian luxury brand: tradition, history, utmost opulence, quality, attention to detail and unsurpassed service. The Palazzo is a holistic Fendi experience of a hotel, private suites, gourmet restaurant, an exclusive SPA, and of course a fabulous Fendi Store. Clients can experience the latest Fendi collections, the richness of their design, and visiting art collections. Just on Via Condotti, the elegant shopping street in Rome, the Palazzo itself was owned by the arisocrat family of Boncampagni Ludovisi. This building has housed Fendi's heaquarters sinc 2005, and is indeed a temple a shrine to Fendi's unique design and luxury products.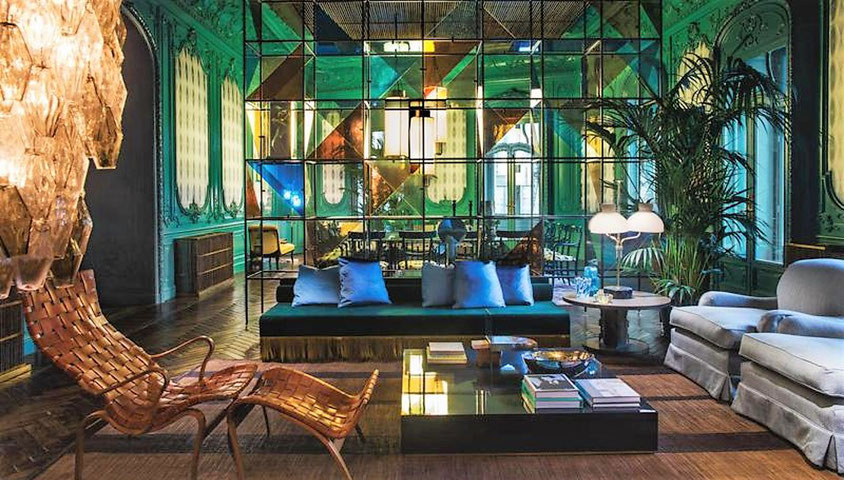 Fendi Private Suites are located centrally, close to the Spanish Steps and Trevi Fountain, and within walking distance to Piazza Navona, the Pantheon and Vatican City. Now we can not only shop at the Fendi's Crown Jewel boutique in Rome, but also stay overnight in one of the opulent Private Suites.  The third floor of the Maison's stunning home, Palazzo Fendi, has been transformed into the world's very first Fendi hotel. The Fendi Hotel consists of seven exquisitely created suites, it stands for grandeur and luxury. 
You gain priveleged access into the Fendi world, providing you with discret and impeccable service, creating this unique and sophisticated experience in the heart of Rome.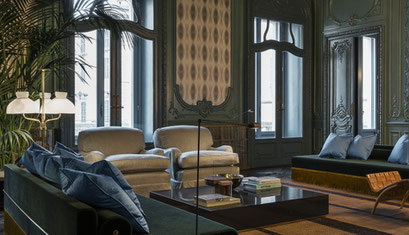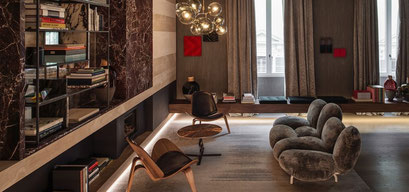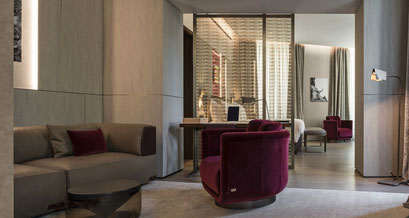 Fendi's philosophy combines innovation and tradition, artisanship and luxury. This is reflected in each of the seven Fendi private suites. The suites reflect that very Italian ability to combine the very best of different eras and styles—while providing the highest standards of luxury. The design was guided by the classic Fendi aesthetic of strong contrasts, artisanship and art. Resulting in a exquisite combination of old and new, from the blueprint of the apartments right down to every part of the décor. 
The fabulous flagship Fendi boutique offers the entire Fendi collection, and is stunningly furnished with Fendi designed furniture.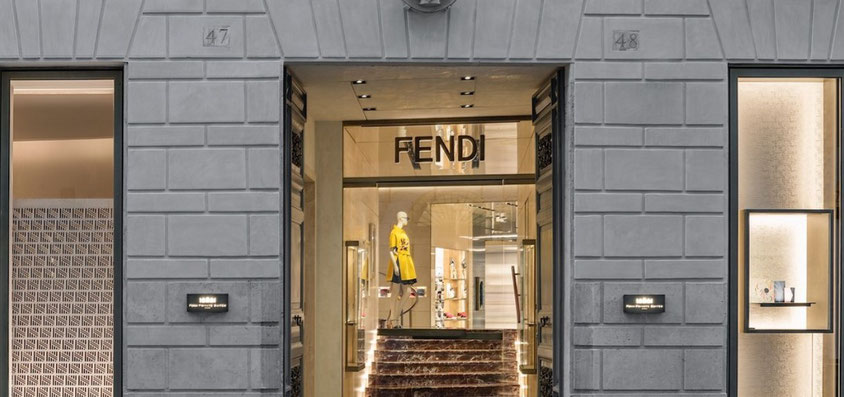 Zuma Rome is located in the iconic Palazzo Fendi, covering two entire floors. You can dine in the restaurant or on the  beautiful roof terrace for views overlooking the "eternal city". The menu is comprehensive and alluring. Dishes are authentic but not traditional with bold, intense flavours and an emphasis on simple presentation acquired through quality ingredients. There is no set protocol on ordering from the menu; izakaya style means that dishes are designed to be shared at the table. On the menu, enjoy the roasted lobster with green chilli and shiso butter, savour the iberico pork with yuzu kosho and truffle sauce or succumb to delicious sushi.