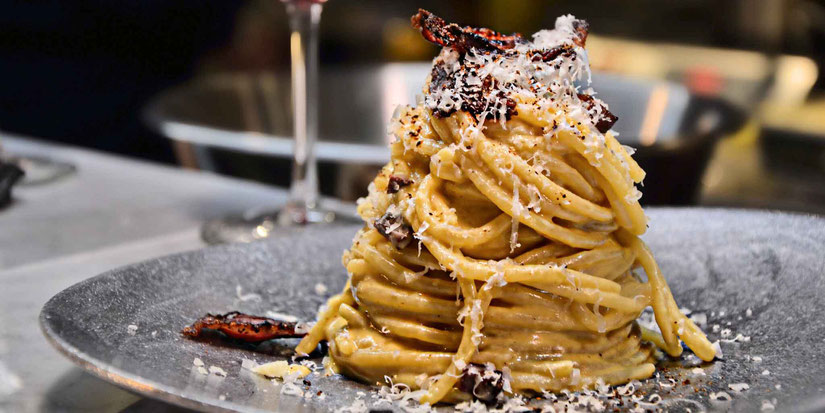 A different type of restaurant in Rome - in the heart of Trastevere, called Eggs which focuses on different type of dishes prepared with eggs. The restaurant  is the result of collaboration between ZUM and Puntarella Rossa. They opened on 8 March 2017 in vicolo del Cedro and after a wonderful year, ten thousand carbonara and twenty thousand eggs cooked, in May 2018 they moved to a bigger and more comfortable location in via Natale del Grande. The egg, in all its kinds, sizes and different cooking methods, is the absolute protagonist of Eggs cuisine. Hen eggs, but also ostrich, quail, duck, goose, sea urchin and fish such as mullet roe and caviar. 
They use the highest quality ingredients, such as Mancini pasta and Giaveri Italian caviar. To guarantee excellent products, in addition to its selected suppliers Eggs has created the Organic Farm Eggs, with an annexed henhouse. In the Bio Farm Garden of Arianna Vulpiani in Rome they grow healthy and fresh organic vegetables. They also produce  organic eggs,  which can be purchased in the restaurant. The menu is created by Chef Barbara Agost.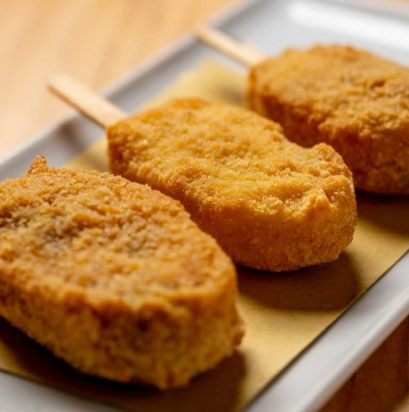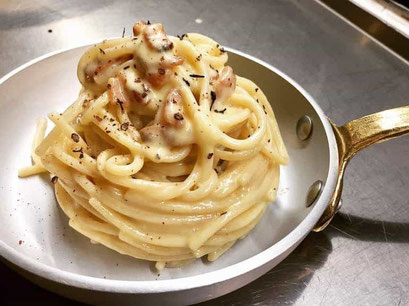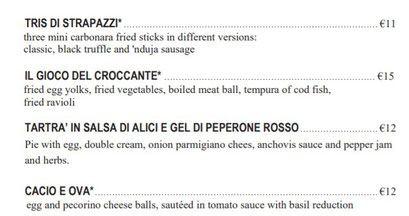 Eggs Ristorante is a must for those who love a traditional carbonara or indeed fancy trying the 10 other variations on the menu. Its new location has a nice bar inside and a terrace. The menu has been added to and now there's also a large selection of new tartare, with even caviar included.
The Eggs Ristorante is a warm cafe with industrial-chic accents and a fabulous menu centered on eggs, including pasta carbonara  and roe. Bored of a regular Carbonara? But Romans, with Eggs serving radically different variations of Rome's favorite dish, they never will tire of Carbonara. A bright, buzzy kitchen opens onto a dining room with a handful of tables and brightly-colored  draws a diverse crowd, so expect everyone from young professionals who come for a British fry-up breakfast to gym evangilists looking for a protein hit. Eggs offer 10 variations of carbonara. Served in a glass jar, the original with guanciale is quite possibly the best  in Rome. In addition,  hen eggs, emptied and filled with ingredients like caviar, chives, and potatoes or salted egg nog and black truffle.  And for Dolci, a crème brûlée served in tiny glass pots, or go for the decadently sweet zabaglione, served with wafer-thin biscuits to scoop it all up.