More and more luxury fashion brands and the hospitality industry are partnering either through independently operated hotels or collaborations with hotel chains. From Giorgio Armani's hotels in Milan and Dubai to the Bulgari hotel in London, it has become increasingly important for brands to captivate their customers with the idea of a branded lifestyle concept; not just pushing one product but an experience.
Ferregamo Lungarno Collection - Florence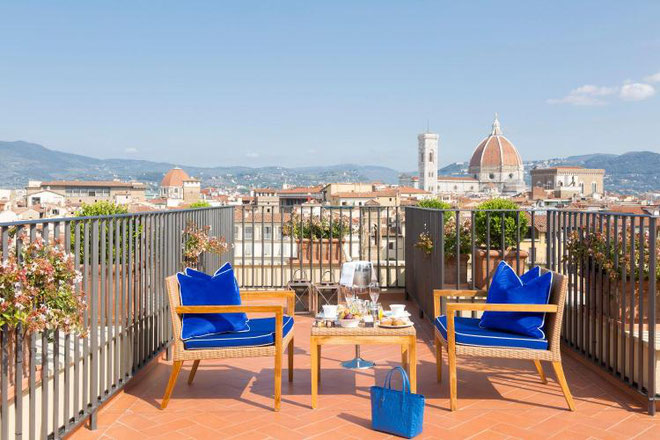 The Lungarno Collection has a vision: to infuse their  collection of hotels, residences and eateries with the Ferragamo values of creativity, artisanship and style. You can experience the Lungarno Collection with its divine luxury, art and design hotels in Florence and Rome, delightful residences and villas, set in the most sought after and unique locations in Florence and Rome. Leonardo Ferragamo, President of the Lungarno Collection, is paying homage to his extraordinary father, Salvatore Ferragamo, a genius in the art of shoemaking and a master of hospitality. Each member of the Lungarno Luxury Hotels Collection derives from creativity, craftsmanship, and passion, naturally reflecting genuine Florentine style and exquisite taste.
The Ferragamo family hotels of the Lungarno Collection in Florence are inspired by the profound values of the Ferragamo family, their continuity and unfailing spirit of Creative and profound Florentine craftsmanship and impeccable locations inspire the style of hotels owned by the Ferragamo Family on the most romantic stretch of the River Arno in Florence. The entrance lobby has a comfortable lounge feel, but with new technology to expedite the check-in process and direct, stunning views of the Ponte Vecchio. The design reflects a subtle maritime theme with elegant river boat colors of white and blue. The light-filled spaces are enhanced by original art from several top names, including Picasso and Cocteau, and the hotel itself features more than 450 pieces of 20th-century works.
The spacious suites come with full entertainment systems including an iPad, iPod docking station, mini Bosé sound-links  and a flat-screen TV. The studio also includes a dishwasher and coffee machine and Alessi kettles. Bathrobes, slippers, and Ferragamo Tuscan Soul toiletries are provided in the Carrara marble bathroom, and a well-stocked mini bar. The beds are quite large, many with river views, Egyptian cotton sheets and cashmere throws; bathrooms are outfitted in Italian marble, of course. . Enjoy your morning meal al fresco complete with views of the Arno River or in the redesigned light filled lobby.
Or go to the  Caffè dell'Oro bistrot restaurant is open from 7:00 until 22:00 and offers a wide range of dining options designed by the Michelin-starred chef.
An exclusive Lifestyle Assistant will be at your disposal throughout the stay to cater to your needs. Guests can enjoy access to the nearby White Iris Beauty Spa of the sister hotel Continentale, set 20 m from the property, where beauty treatments by Comfort Zone are available at extra costs. One of the perks of staying at a Ferragamo property is the ability to indulge in exclusive bath products by Tuscan Soul. Free entrance to the Salvatore Ferragamo Museum (and a store discount) is also included in room rates.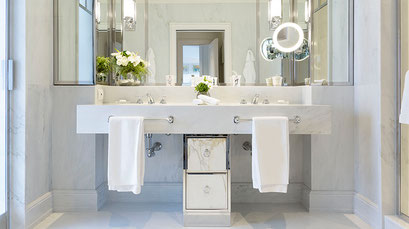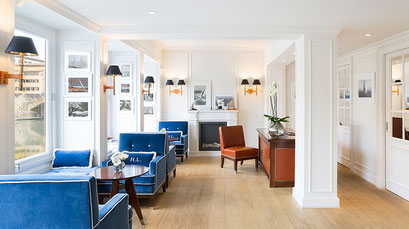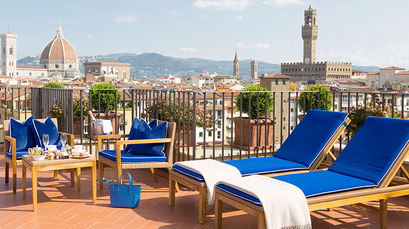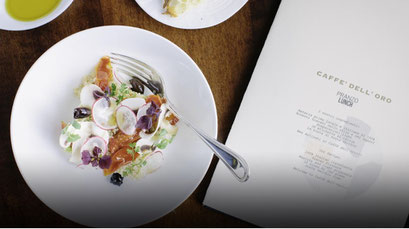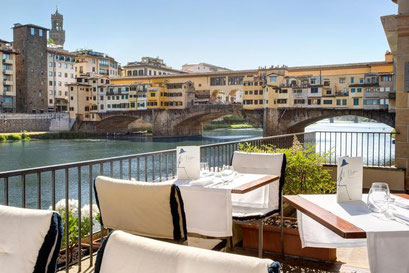 Bvlgari Hotel Milano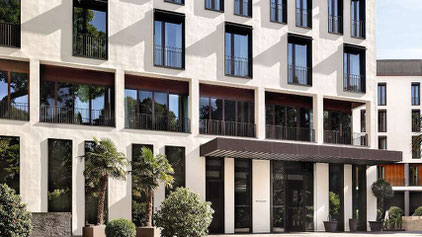 A Milano hotel with a reputation for attracting fashion lovers is The Bvlgari Hotel Milano. It should come as no surprise that the Italian luxury brand has this luxurious property located in downtown Milan. The five-star hotel features stunning interiors and often hosts events during fashion week. On a private street in downtown Milan, between Via Montenapoleone, Via della Spiga, La Scala and the Accademia di Brera, in a tastefully renovated 18th-century Milanese palazzo is the Bvlgari Hotel Milano located, behind its austere façades, hide delightful and unexpected courtyards and green spaces. It features a 4,000-square-meter private garden, a natural extension of the nearby Botanical Garden, a restorative oasis of serenity and relaxation in the midst of Milan's busy pace. 
The Bvlgari service is graceful and enchanting. It ensures its guests will always experience an unforgettable stay. The exclusive hotel organizes private visits to villas and museums, hydroplane trips around Lake Como and excursions to Italy's most exclusive destinations by private plane, limousine or yacht. Other services include a personal shopper, personal trainer, luxury car rental, in-room check-in, assistance with packing and unpacking, and a parking garage.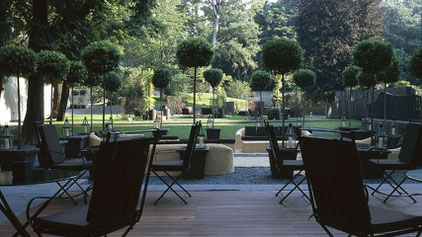 The Bvlgari Hotel garden, designed by landscape architect Sophie Agata Ambroise, offers several options that are ideal for meetings and private events, each with a capacity of 50 people and with truly unique exclusivity. Trees and hedges create a series of open-air rooms; that can be interconnected or partitioned off, with four slight shifts in elevation, three of which are planted with grass.
The comfortable rooms overlook the Bvlgari's magical garden and the neighbouring Botanical Gardens. Clients enjoy a blend of modern designs with high technology features. At the heart of the Bvlgari Hotel Milano, the extensive bar faces out to the gardens, with the restaurant stepped right behind. Client can spend pleasant moments in the establishment's most sociable area - the famous Bvlgari Bar. Spacious and wide, refined and friendly, here you can enjoy wines, cocktails and fresh Italian cuisine with a cosmopolitan clientèle. The bold style of the hotel restaurant and bar and informal approach to service create a pleasant atmosphere for lunches and dinners and for enjoying the original, dynamic Italian aperitivo that has made the Bvlgari Hotel Milano lounge bar famous. Aperitivo can be taken at the chic Il Bar or the lobby lounge, anchored by a 15-ton, black Zimbabwe marble fireplace. Spirits, wines, herbal teas and infusions complement a small bar menu ranging from salads to hamburgers.