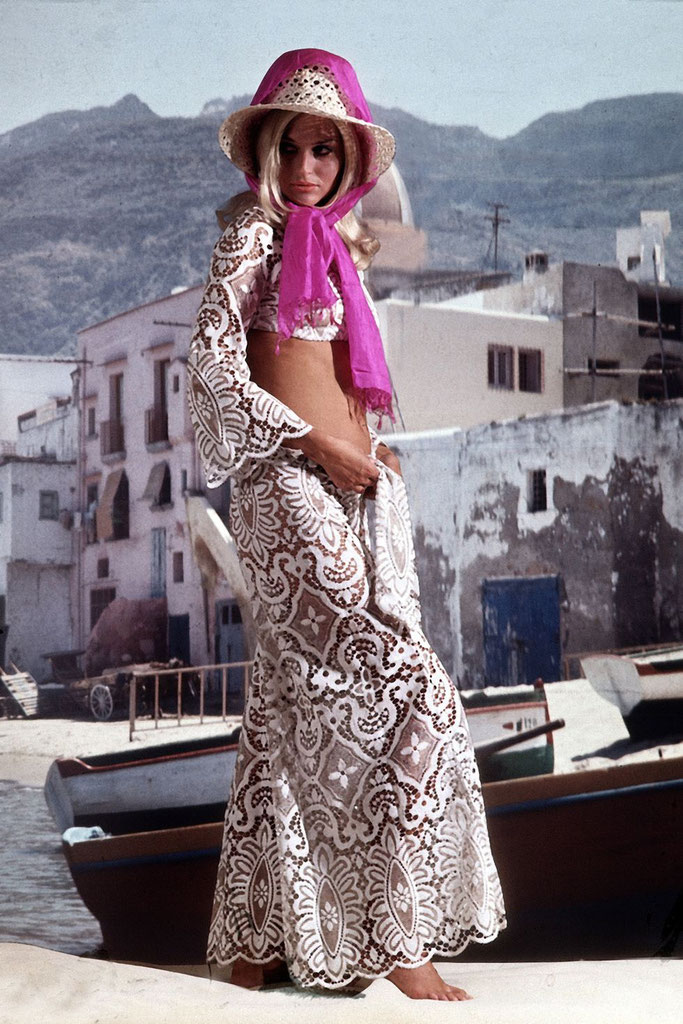 In the 1970s, the western world was largely in full bohemian swing, but in Italy, thanks to the number of longstanding and highly respected fashion labels, such as Mila Schoen, Valentiono, Missoni or Pucci an air of refinement swept over the psychedelic and rock-and-roll trends. The 1970s was also a golden decade for the cantautori, or Italian singer-songwriters, such as Lucia Dalla, Lucio Battisti, Mina etc.
Schön's signature were her hand-beaded pieces. Both Marella Agnelli and Lee Radziwill wore these to Truman Capote's (in)famous Black & White Ball in 1966—a year after the designer's first credit in Vogue. Schön indulged in a bit of whimsy with the embellished wonders that often had geometric patterns. More straightforward but also luxurious were the air hostesss uniforms Altialia commissioned from the designer in 1969.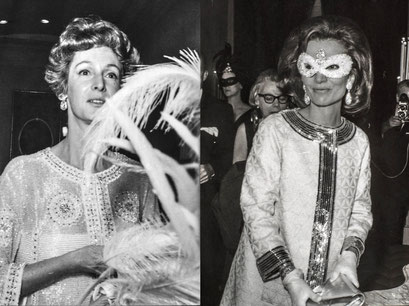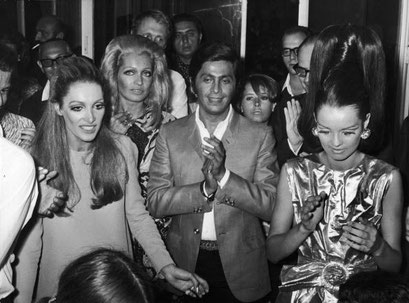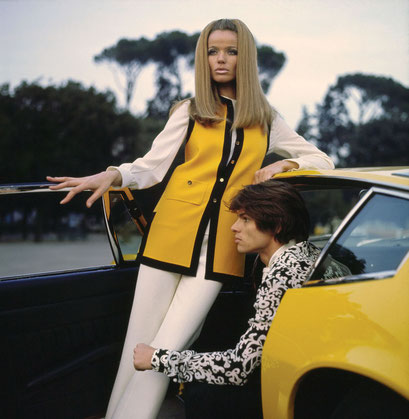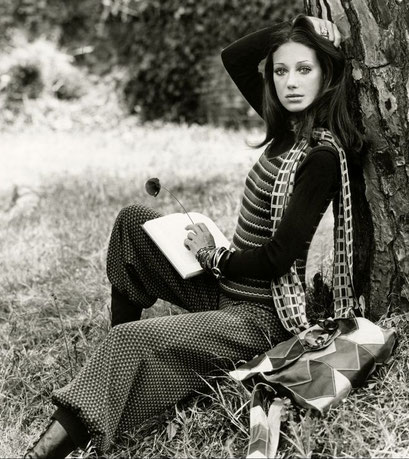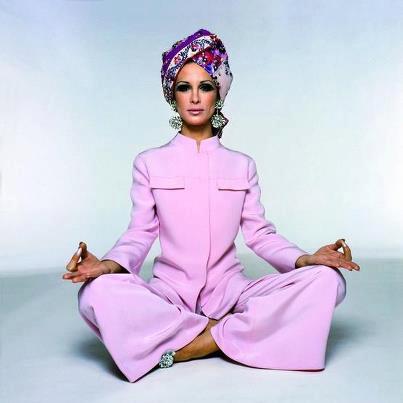 Designers such as Emilio Pucci, Simonetta, Fontana, Carosa and Schuberth – showed couture but also informal wear such as Capri pants, beach outfits and pyjamas in the late 60's/early 70s, triggering a new trend in Italian style. 
As the success of Italian fashion grew in the 1960s and 1970s, Krizia, Missoni, Armani and Valentino came to the fore. One of the world's best-dressed women, Lee Radziwill, chose to wear a gown by Italian couturier Mila Schön to Truman Capote's Black and White Ball, anointing both the designer and Italy's style currency. Fashion week moved from Florence to Milan, the new fashion capital, and a new way of dressing was born: ready-to-wear.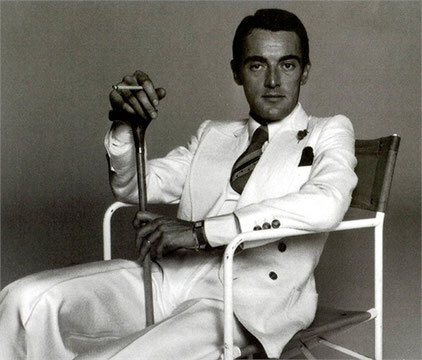 Before Giorgio Armani and Gianni Versace became imposing cornerstones of late twentieth-century Italian fashion, there was another figure: Walter Albini. Likened to Yves Saint Laurent by WWD, he pioneered the Milan Fashion Week, by breaking with the tradition of showcasing fashion in Florence's historic Palazzo Pitti and showing in Milan. A revolutionary move which the other houses soon copied and Milan, of course, remains the host of fashion week to this day.  Today, Milan has grown into an international fashion center rivaling Paris, London, and New York. Albini's fashion style shaped the fashion of the 70s and 80s, as well as establishing Italian Ready to Wear fashion.
Krizia - Mariuccia Mandelli
In the 1970s, Krizia's Mariuccia Mandelli led the movement to transfer the Italian ready-to-wear shows to Milan, where she was joined by the houses of Armani, Missoni, Versace, and many others. 
Mandelli first established her firm—which she named Krizia after a character in Plato's dialogue on female vanity—in Milan 45 years ago. Since its debut in 1954, Krizia has been on the cutting edge. Mandelli was one of the first to embrace minimalism, showcasing simple, clean, and sophisticated collections. The garments she presented in 1964 at Florence's Pitti Palace were Spartan in their structural simplicity and restricted black-and-white palette. Her elegant shorts for day and evening, which were dubbed "hot pants" by the media, made their initial runway appearance in 1971. Krizia's first major breakthrough came in 1964 when an exclusively back and white collection displayed in Florence won her an Italian Fashion Critics award. Her signature looks were invariably bold and striking in the image of the designer herself, who invariably sported a severe fringe, often paired with over-sized sunglasses.
They included much use of pleating, ruffles and metallic fabrics -- all of which have recently enjoyed a revival on the catwalks -- while a willingness to experiment with materials such as eel skin earned her the monicker "crazy Krizia" from the fashion press.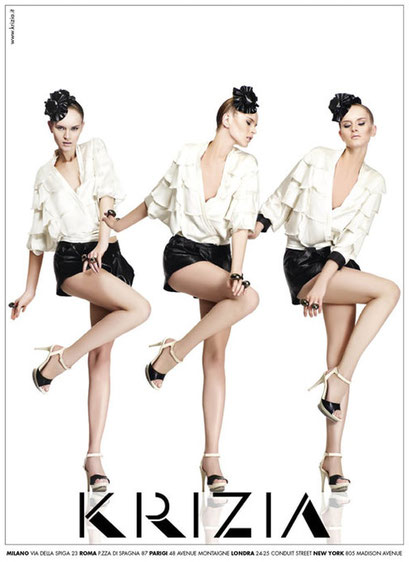 Raffaella Curiel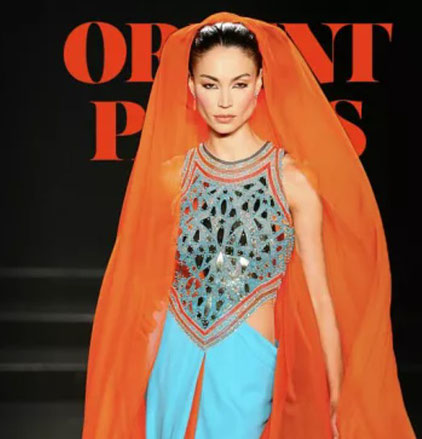 Born in 1943 near Trieste, Raffaella Curiel had fashion in her blood. Her mother Gigliola owned a famous atelier in her native city, which had gained her notoriety between the aristocrats of her time; she was the first one to bring the Italian ready-to-wear fashion to the USA, with her "Curiellino", a casual dress women could wear all-day long.
Following her mother's footsteps, Raffaella Curiel trained in the family atelier as well as in the Pierre Balmain French school, and in 1965 presented her first pret-à-porter collection in New York for Bergdorf Goodman. After her mother's death, Raffaella opened her first boutique in 1970, which is soon followed by many others all over the world, from New York to Japan. Her artistic work is expressed through precious fabrics, modern shapes, original details, refined embroidery needleworks merged to reach an overall elegance that distinguishes her from the others. Her outfits are appreciated also by celebrities and politicians, from Hillary Clinton to Gina Lollobrigida.
Raffaella Curiel, ambassadress of Italian fashion, is a fashion designer known throughout the world. Her sophisticated clothes are made in the traditional way, with the highest quality fabrics and exclusive designs. Her love of art and opera, her tasteful and refined culture are the key elements of this famous Milanese fashion house's style. Gigliola Curiel, granddaughter of the founder of the Atelier collaborates with her mother on her own ready-to-wear, youthful, women's collection, a synthesis of a rich design heritage.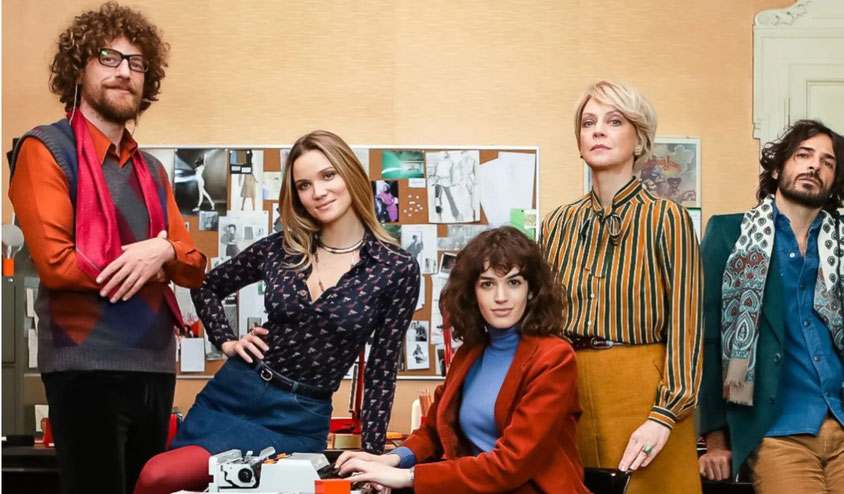 Made in Italy, is a delightful Italian TV series about a fashion magazine, based in Milan, with the main character starting as an intern, and progressing successfully to Chief-Editor. Even though we learn about some of the most influencing Italian designers at the time such as Albini, Valentino, Missoni, Versace, Armani and Gianfrance Ferre, it is also about the 70's politics in Italy and the changing role of women in the society. All in the background of stunning Milan, shaping the future of the Italian Fashion Industry