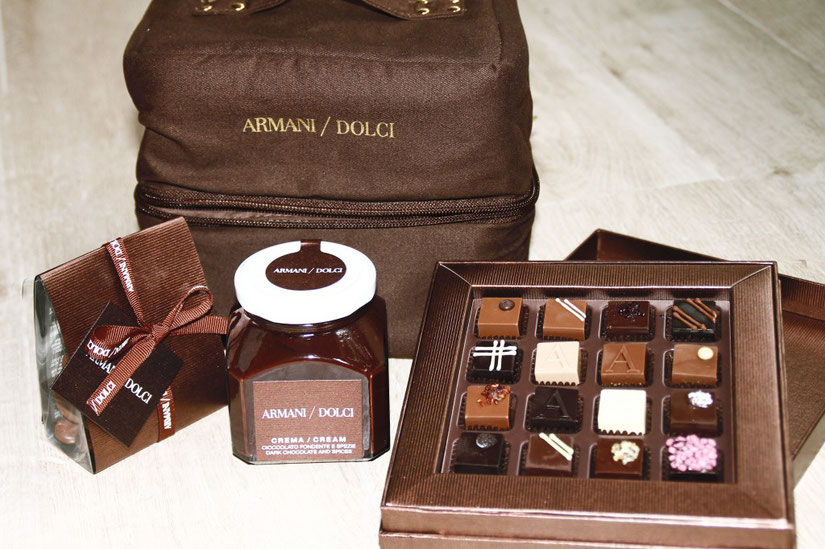 What after stunning fashion and interior design, can Italian Designers venture into? Obiously the most important topic of all for Italians, food and Italian cuisine. A number of Designer brands have successfully opened hotels and restaurants. And now you are also able to buy their branded food products and food creations.
Giorgio Armani - Armani Dolci
Shortbread biscuits baked with traditional Italian artisan care, packaged into an elegant tin of 20 biscuits with a selection of 4 flavours: chocolate, coffee, lemon and orange. Irresistible at breakfast with the Armani/Dolci tea Or try the range of Armani Dolci Jams. For example, Apple, Pine Nuts and Cinnamon. A very unusual extra jam based on the flavour of gently caramelised cooked apples, spiced with fragrant cinnamon and given a 'crunchy bite' by the pine nuts. The result is a balanced, original and irresistible jam. Perfect for adding that special touch to a fruit salad, apple strudel or to use as biscuit filling. Or available on-line from Armani Lifestyle.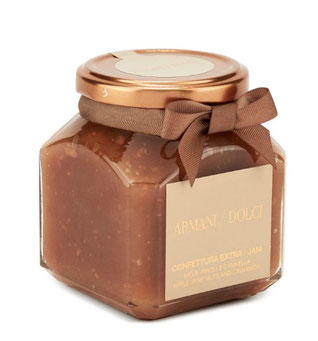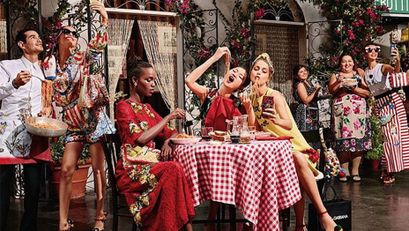 Missoni Cookbook
Missoni is known for its vibrant colors and unique zigzag patterns which are so characteristic with the Missoni name and their fashion collections. But their passion also extens to cooking and entertaining. Now we can experience this side of the MIssoni Lifestyle by immersing ourselves in their Missioni Cookbook, with a collection of recipes that have been created to suit each season and every celebratory occasion.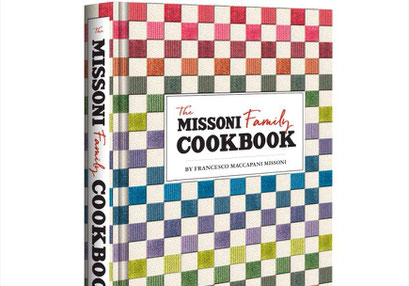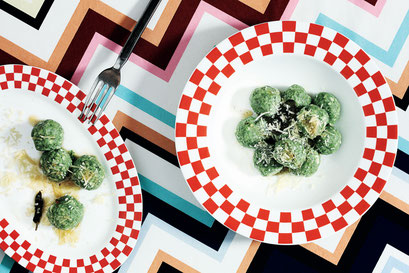 Valentino Garavani Entertaining
A couture approach to cooking? What is that. In the case of Valentino Garavani's book Valentino: At the Emperor's Table, published by Assoline, it is a stunning visual and written account  of the world of famous fashion designer Valentino Garavani, the emperor not only of fashion but also of l'art de vivre.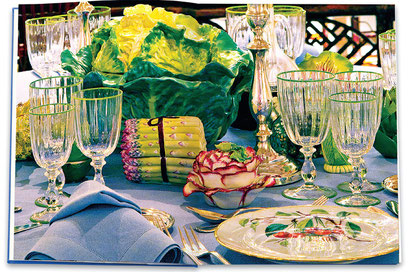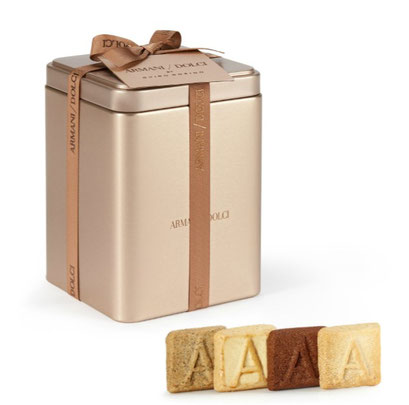 Dolce & Gabbana
Dolce & Gabbana have also launched a limited range of pasta, in partnership with Sicilian pasta maker Pastificio di Martino. A limited number of edition tins of pasta tins and pasta making aprons were released for sale. Available from Neiman Marcus online.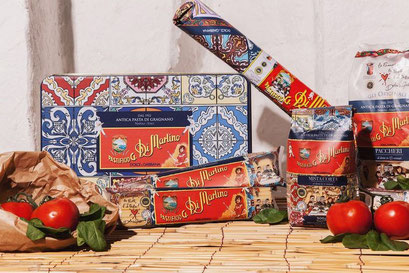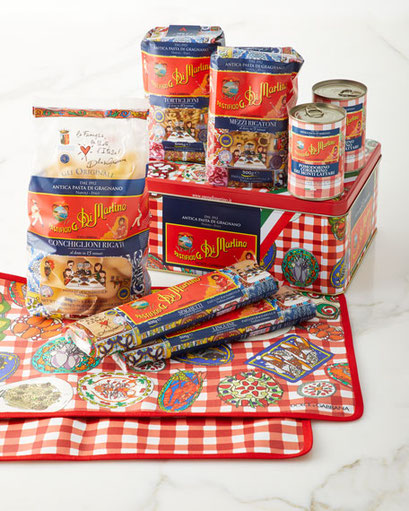 Angela Mission, the creative director of Missoni, her son and grandson of Tai and Rosita Missoni, the fashion brand's founders, and Francesco Maccapani Missoni have curated this collection of family recipes, while also giving insight into the family's traditions.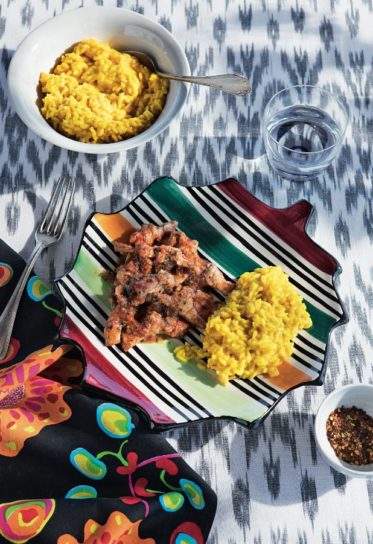 The food and reipes are delightful and elegant. The book, which has countless photos of his many homes, tables, and antiquities, also has his favorite recipes. Try serving up a stuffed salmon packet or a frozen chestnut soufflé. Or the Kamut Pasta with Pesto - recipe below. Delicious!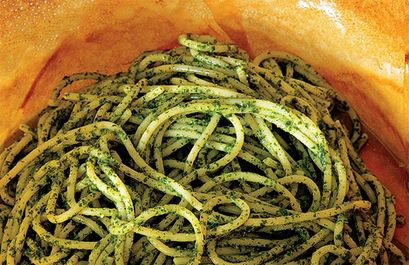 Kamut Pasta al pesto
Ingredients:
450g kamut pasta; 5 bunches basil;  70g pine  nuts; 75 ml extra-virgin olive oil; 3 Tbsp grated parmesan cheese; Salt
Instructions:
Bring a pot of well-salted water to a boil. Blanch the basil 2 minutes and remove to an ice-water bath to cool. Remove after 1 minute and drain well.
Toast the pine nuts in a dry skillet over medium-high heat just until fragrant and golden brown.
In a blender or food processor, blend the basil, pine nuts, and oil. Place in a container and refrigerate, 24 hours. Cook the kamut pasta al dente, toss  with the pesto to coat, and serve immediately with grated parmesan cheese.