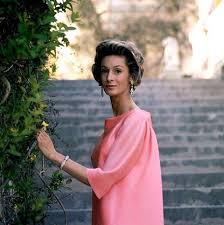 Marella Agnelli,  born Donna Marella Caracciolo di Castagneto 4 May 1927 – 23 February 2019 was an Italian noblewoman, art collector, socialite, style icon and widow of Fiat chairman Gianni Agnelli. She was known and will be remembered for her esquisite taste. She had a unique empirical sense of fashion, combined with a chic short coiffure. As as a stylish Italian woman, she enjoyed wearing colours or prints; with that  so natural elegance.  She often appeared in the fashion magazine Vogue. She was named to the International Best Dressed List Hall of Fame in 1963.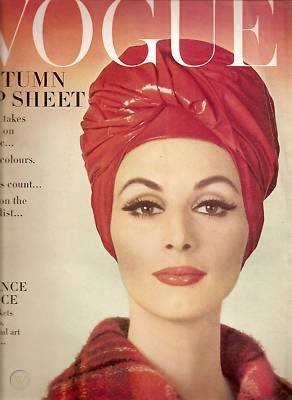 When she married the debonair Italian industrialist Gianni Agnelli, in 1953, Marella Agnelli entered a very different world from the conservative, aristocratic circles of her youth. She entered a life of streamlined yachts, fast cars, and glamorous parties. She became part of the jet-set circuit— New York, Saint-Moritz, the Riviera and later the Moroccan Eden, she created after Gianni's death. Her lifestyle was admired, as was her personal elegant style, whether wearing her favorite color pink, kaftans or in a black turtle neck. She always looked very chic and classic.
The various residences they maintained, she had a hand in creating and shaping the interiors and gardens. Whether the Villa Agnelli, an 18th-century Piedmontese Baroque country house in Villar Perosa, Italy,  or  their Honolulu penthouse, decorated like an apartment  straight out of Mad Men in the 1970s to the stunning Villa Léopolda in the South of France in the 1950s. There was an apartment at 770 Park Avenue in New York City in the 1980s, on which Marella worked with Renzo Mongiardino and Peter Marino. There was also an apartment in Rome and another in Milan. But she didn't just hire decorators and architects to enhance the Agnelli mystique, she was an integral part of the creative process, as hands-on as she was when she created Abraham-Zumsteg's Marella Range, printed-cotton fabrics fueled by her experience of working with Mongiardino on Villa Frescot, a 19th-century house that was the Agnellis' primary residence.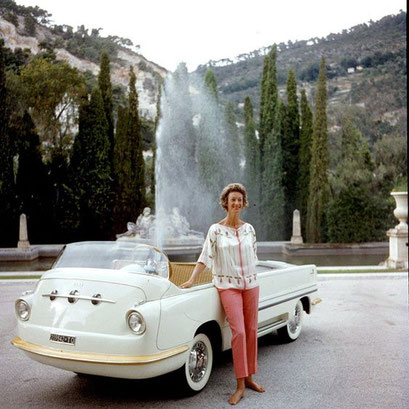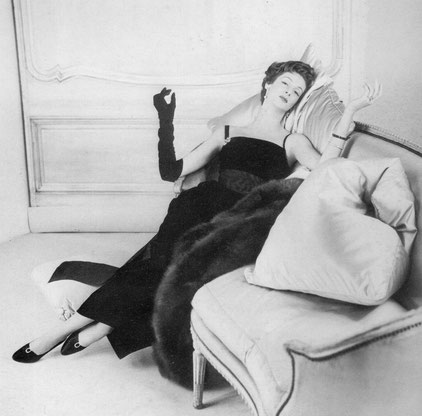 Marella Agnelli, a striking  good looking  woman with a fittingly long neck, lived a truly glamorous life. She was friends with Capote and Lee Radziwill, photographed by Andy Warhol and Richard Avedon, and was one of Valentino's earliest customers. And friends with the Kennedys', as well as later with Onassis and Jackie Kennedy, holidaying together in the Mediteranean or Capri.