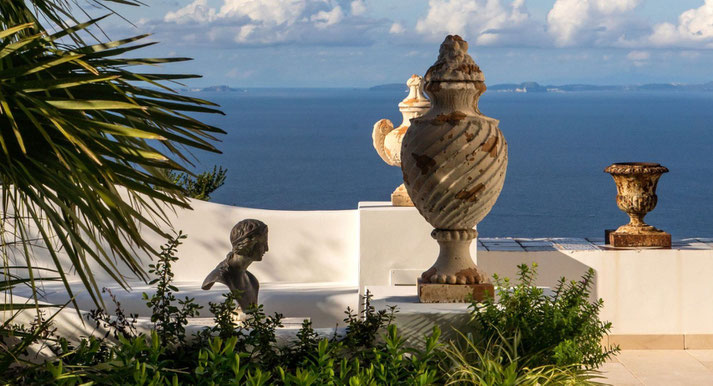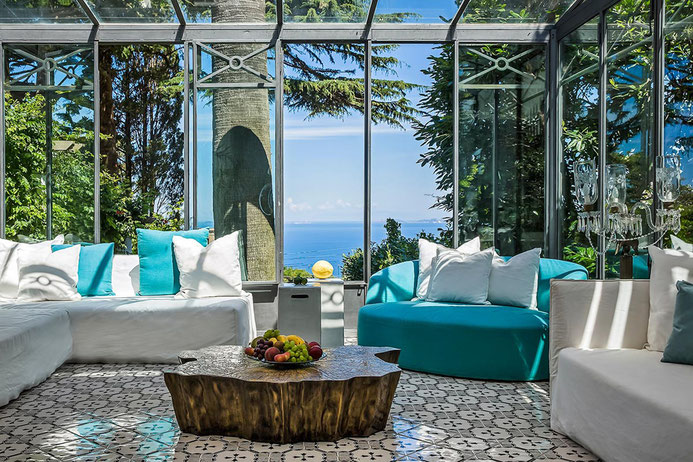 We are all dreaming about our next holiday in Italy, beautiful summers at the sea, the bright sun and smell of lemons and oleander. This time of the year, it would be fabulous to visit the  Isle of Capri; however at this stage I can only imagine it, due to current circumstances. But why not bring the colours and style of Capri into your home with these type of decor ideas. The use of blue - for the sea and yellow - for the sun, is very popular for interiors on Capri. 
Use of mosaics typical for Capri
Most Italians don't really go for carpet, preferring to have tiles instead, since they're cooler in the heat and easy to clean. Depending on the region, the choice of tiles may vary. There are specific Sicilian majolica and Tuscan majolica, Venetian mosaics and so on, but they all create this fabulous Mediterranean look. But blue and white majolica tiles are typical for the isle of Capri. These tiles usually reflect a maioliche theme, such as at Militello Ceramiche.
Fabrics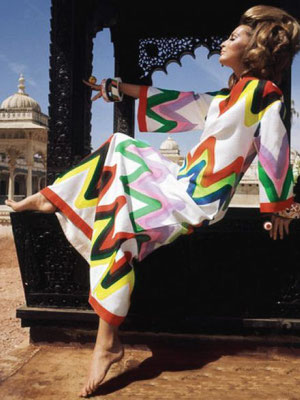 The choice of fabrics range from blue and acqua colours, as well as yellow. That combined with white walls and the bright sun light, is a fabulous combination. Livio De Simone created his company in the 50s and became the icon of the Capri style, with his artisan approach to production and his love for vivid color . Livio de Simone, as a fashion icon was the toast of Capri's high society in years '60-'70. His peculiar style, the handmade print technique, is still today the distinctive trait of the brand. But if the preference is for more traditional prints, there are other options such as the ornate prints from Dolce & Gabbana or luxury damask from Kohro or stunning linen tableclothes from Bottega delle Arti from the Amalfi Coast.
Marine themed decor items
Why not use a marine theme for pillow covers and tableware. Whether in blue or coral; this is very typical for the Capri and the Amalfi Coast. There is also the option to choose marine themes for decor items, such as lamps and vases and art objects and homeware.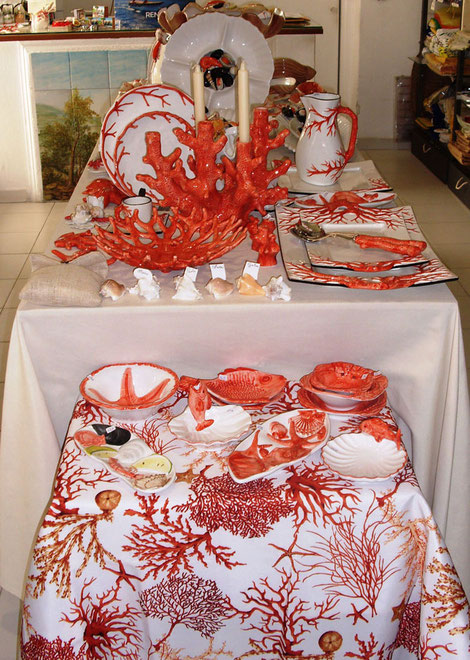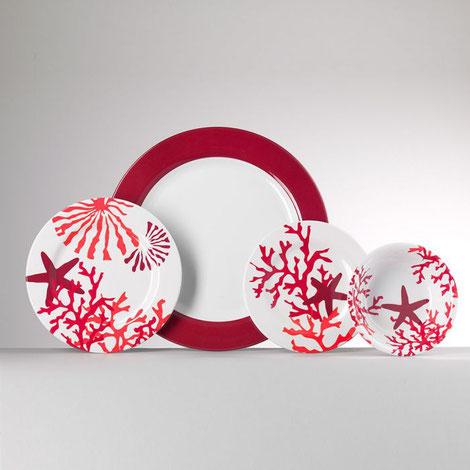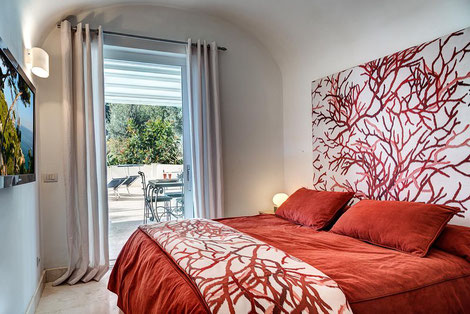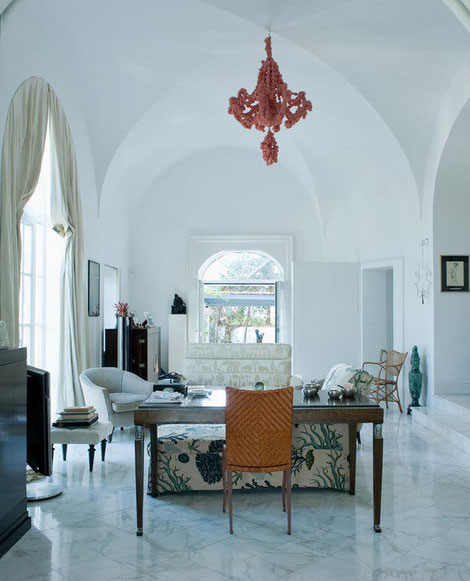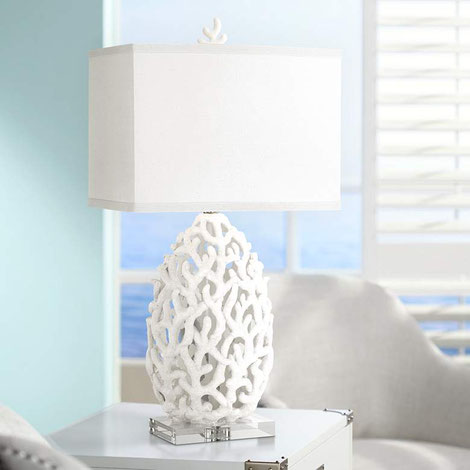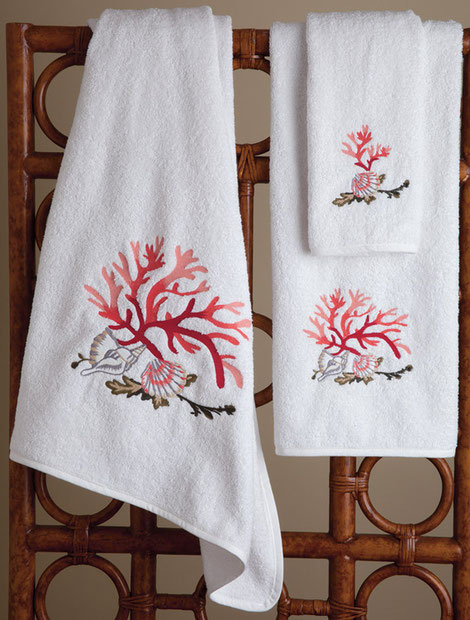 Capri Ceramics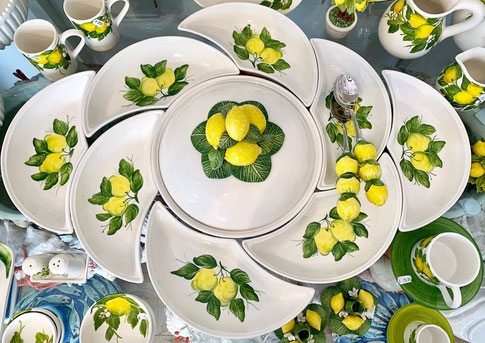 The range of ceramics in Capri and from the Amalfi Coast is large, and tends to use the common themes of lemons, coral, marine life and local mosaic patterns. The range includes vases, candleholders, stools, table tops, china and other decor items. You can buy Capri ceramcis on Capri at shops like The Sea Gull or online at Italianpottery.com.
Outdoor area with Italian cast iron furniture & exotic plants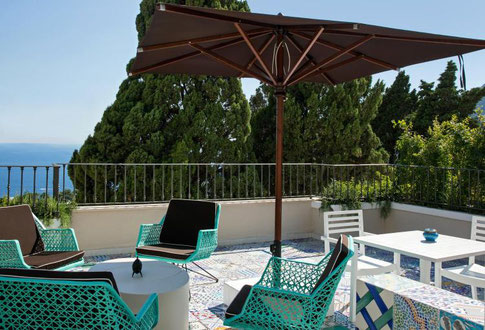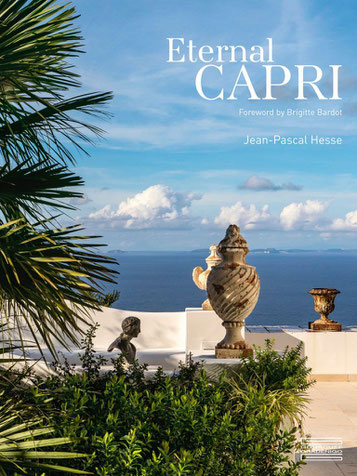 If you need any further inspriration, any of these beautiful and stylish books on Capri may be of help. Such as the lastest book on Capri - 'Eternal Capri' from Jean-Pascal Hesse, 'In the spirit of Capri' by Pamela Fiori 'Capri Style' by Mariella Gardella and 'Capri Dolce Vita' by Cesare Cunaccia .  Enjoy!