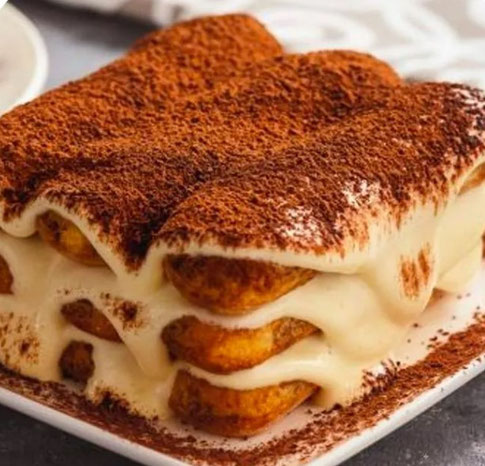 Tiramisu is a simple dessert to prepare, that everyone adores!  A creation of an Italian tradition, with few ingredients and guaranteed results. This recipe is one by Michelin Star Chef Antonino Cannavacciuolo.
In this case, replicating a star chef's product will not be so complicated and you can amaze everyone with a fresh and delicious dessert, perfect for summer (but not just for summer! ). 
Ingredients:
Egg yolks 2; icing sugar 65 g;  mascarpone 150 g; fresh cream 100 g; ladyfingers 10 g; hot coffee to taste; bitter cocoa to taste
 Preparation:
Start preparing Antonino Cannavacciuolo's tiramisu by making coffee. The coffee for tiramisu must be prepared with the mocha and varies according to how many ladyfingers you are going to soak us. Generally at least three two-mocha are needed for a tiramisu for 4 people.
Once the coffee is prepared, pour it into a bowl, sugar it and let it cool. Warning: the coffee must never be hot when you go to soak the ladyfingers.
Now take the cream and whip it until stiff peaks. Again, leave it to rest in the fridge until ready for use. Pour the mascarpone into a container and make it more frothy with a whisk.Take the eggs, which must be very fresh. Separate the yolks from the whites. Pour the yolks into a bowl and beat them with the sugar, then gradually add the icing sugar. Once the mixture is well blended, also add the mascarpone and then the cream, always working with the whisk to make it a thick and homogeneous cream.
It is the moment of the dish. For a starred restaurant result, try using small flat-bottomed bowls. In a piping bag, put the mascarpone cream and make a first layer on the bottom of the bowls. Soak the ladyfingers in the coffee and place them on the bottom.
Do this until the top edge of the bowl. Finish the composition with a sprinkling of bitter cocoa.