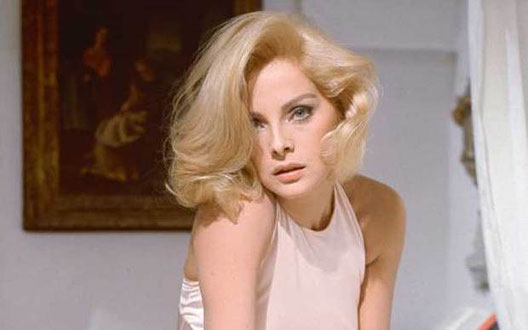 One of the most glamorous Italian actresses was Virna Lisi. A beautiful woman, Virna Lisi, with a class you are unlikely to find in today's actresses. She made her debut at a very young age in cinema, it was 1953, with the Musical film And Naples sings by Armando Grottini where she played the role of a girl with whom the singer falls in love and, who after some misunderstandings, marries.
A sentimental film, a genre that saw her starring in some other films until she had important roles, after being also a model, in successful Italian comedies. Such as,  Sua Eccellenza si fermò a mangiare (1961) and Il giorno più corto (1963). She also starred in French movies, such as The Black Tulip with Alain Delon and Eva in 1962 with Jeanne Moreau.
No less successful became the projects in the late 1960s. In particular, her role in the film "The 25th Hour", "Arabella" (1967) and "The Secret of Santa Vittoria" (1969) with Anthony Quinn.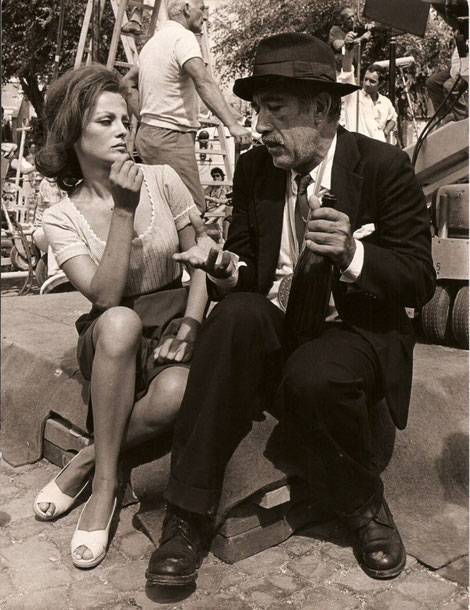 Meanwhile, after the death of Marilyn Monroe Hollywood bosses frantically searched for a replacement of mega star and sex symbol. Accordingly, producers invited Virna Lisi to the film "How to Murder Your Wife" (1964), and her role was simple in terms of acting.
For decades Virna Lisi appeared in several motion pictures. Among them – "Not with My Wife, You Don't!" (1966) and "Assault on a Queen" (1966). And her colleagues on the screen were Jack Lemmon, Tony Curtis and Frank Sinatra.
Noteworthy, gorgeous Italian actress Virna Lisi has retained her beauty to the old age. She died on 18 December 2014 in Rome of cancer at age 78. Married to architect Franco Pesci for 53 years (he passed away in 2013), Virna Lisi is survived by her son, Corrado, and three grandchildren.
Although she had made movies in Hollywood and France, Virna Lisi filmed predominantly in Italy. And in 1994 she became the winner of "Cesar" prize and the prize of Cannes Film Festival for her role of Queen Catherine de Medici in the historical drama "Queen Margot". In subsequent years, the actress has appeared only once on the big screen, acting solely in television movies and series.