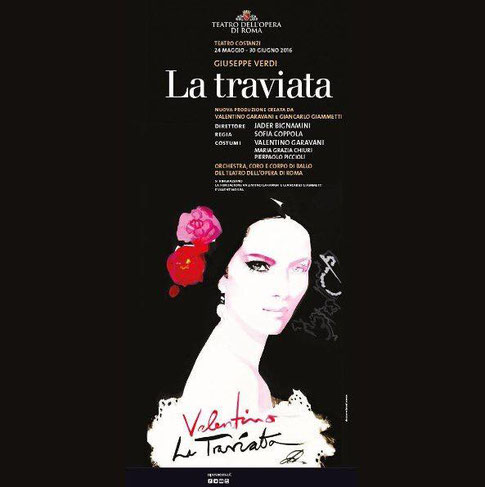 The 2016 "La traviata" designed by Valentino and directed by Sofia Coppola was screened for the first time on TV Rai Cultura on 21st May. . After the airing, the show will remain available for thirty days on RaiPlay . The shooting of the show was made with 4K technology, which guarantees a definition and brilliance four times higher than the usual high definition.
In this extraordinary edition of the Rome Opera, staged in 2016, Valentino designed the main costumes of the protagonist, Violetta, made in the couture Atelier of his Maison; Maria Grazia Chiuri and Pier Paolo Piccioli, Creative Directors of the Maison Valentino, have the costumes of Flora and the Chorus, created in collaboration with the tailoring of the Rome Opera House; while Nathan Crowley designed the sets..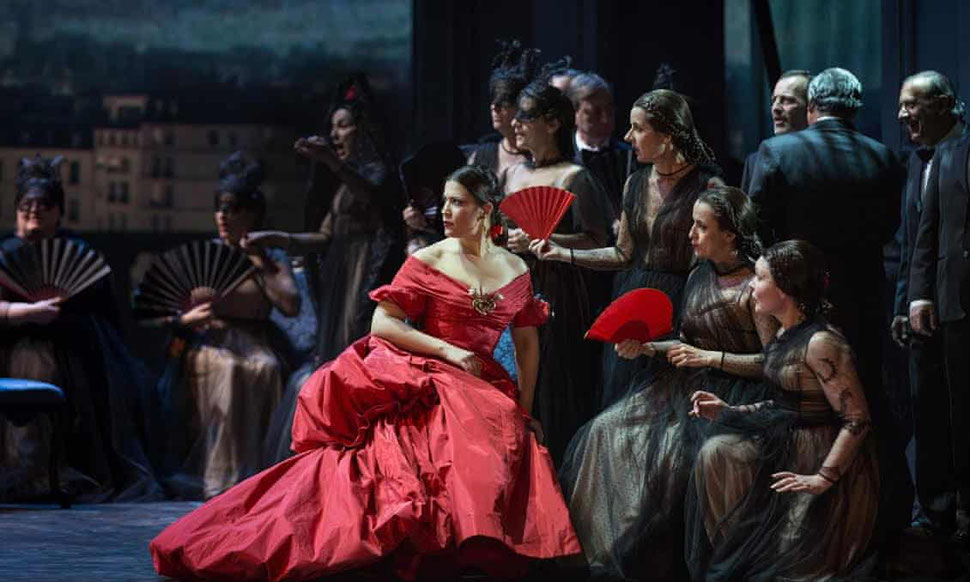 Taking his inspiration from a lifelong love of opera, Valentino has reimagined Verdi's masterpiece – the first opera he ever saw – with dazzling opulence, showcasing his unrivalled elegant vision.
 Valentino's dresses for Violetta are spectacular, from a black gown with long peacock trail to a shimmying white number. But they only rise above catwalk status to carry dramatic punch in the party scene, when the designer's trademark "Valentino red" contrasts against swarms of black-­clad partygoers.
Valentino's Traviata therefore represents an extremely significant event, as  one of the first projects supported by the Valentino Garavani and Giancarlo Giammetti Foundation.