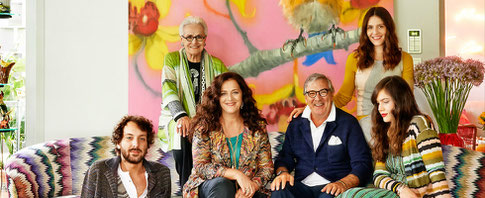 For centuries, Italy has been  leading in fashion and furniture design, based on craftmanship passed down from generation to generation. And most of these businesses are still family-run. Even though, some of Italy's prestigious design brands have been acquired by global luxury conglomerates, such as Gucci, Versace and Bulgari, there are still a few leading design brands in Italian family-owned. For example,  major fashion houses such as Giorgio Armani, Prada, Salvatore Ferragamo, Canali, Etro and Missoni are still under family control. Some of these started as small workshops after the war, when consumers, and new manufacturing technology supported their growth. Since then, these companies have diversified, expanded and matured their respective business models from generation to generation.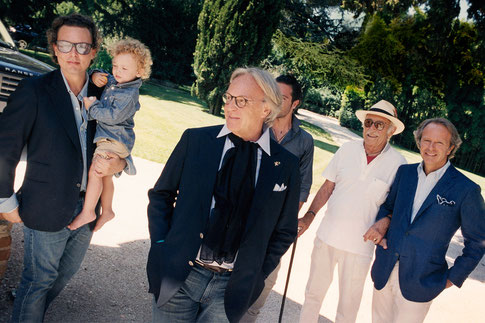 The secret to success of these thriving companies, is their ability to stick with the handmade mindset in the face of fierce competitors and massive mass production. By delivering unique design and esquisite quality which differentiates their brands. Thye manage to maintain a familial atmosphere among their younger generations of employees, who feel more part of a family than a corporation. Italy has managed to maintain and preserve the artisan workbench tradition of their forefathers. This is probably a reflection of their strong regional roots which started with the independant city-states of Italy , especially in the North of Italy. The craft culture of woolen mills, leather-tanning and woodworking has thrived for centuries. For example, Lake Como became known for fine silk; Vicenza for goldsmiths and jewelry. Brianza, 10 miles north of Milan, first became a hub of woodworking in the 1770s, when Archduke Ferdinand of Austria-Este, who controlled the region, needed furniture for Villa Reale. In the 20th century, entrepreneurs turned Brianza into the epicenter of modern Italian design by building on the region's expertise in fine carpentry and upholstery. For these family businesses, the connection of the company and their respective home towns is strong.  A good example, Brunello Cucinelli, who in 1978 began an onymous knitwear business specializing in cashmere — his daughters, Camilla, 37, and Carolina, 29, now work with him — has made it a family project to restore the medieval village of Solomeo, where the company is headquartered .
Superior craftmanship, often hand-made, including innovative design distinguishes these brands from other mainstream brands. Such as Tods, known for their fabulous leather shoes and bags - all handmade. Or Cucinelli's statement that one of his cashmere cardigans is expected to be passed on the next generation, promoting a more sustainable approach to fashion. Or most recently Armani's comment, that the number of fashion collections should be reduced to focus more on design and quality, and become thereby more viable."There's too much fashion and of very little quality," he says, "The current situation is unsustainable. We have to slow down. Designer brands cannot operate like fast fashion."