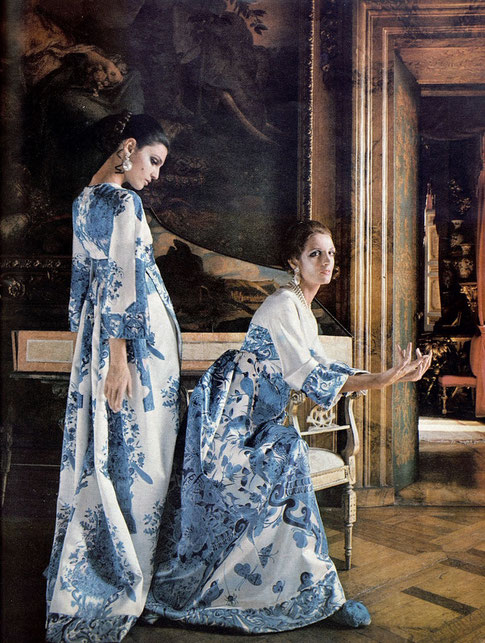 Let's take a glass of bubbles and toast to Valentino Garavani, who is celebrating his 88th birthday today.
His debut  in the Sala Bianca in Florence in 1962; shows a collection which is elegant and sophisticated combined with new details and a style, being compared to the likes of Dior, Jacques Fath and Balenciaga.
And amazes everyone by choosing to present his Boutique collections in Paris. His design is based on deep research in respect to the fabrics, impeccable cuts and and unique tailoring constructions that look like sculpted.
Then there is the passion for total white with his first totally white collection from 1968, with one of the garments being worn by Jackie Onassis, a loyal customer and friend, for her second wedding. 
He started using red, when he was visiting the Barcelona Opera, where all the costumes were in red, and this influenced him so much that, that at his first fashion show at Palazzo Pitti in Florence in July 1962, he launched this colour for his collection. It was so successful that for the first time, French Vogue dedicated its cover to an Italian designer. From that day, the colour was called Valentino Red. It is a primary red with notes of deep orange that add impact and intensive tone. One could argue a bit showy but not overboard, and certainly a differentiator to other fashion brands, becoming the trademark colour for his fashion house. Each of his fashion shows would end with a procession of the models wearing Valentino-red evening gowns.
Even though he retired in 2007, his couture house, and the Valentino brand and company is still thriving.. His main lines include Valentino, Valentino Garavani, Valentino Roma, and R.E.D. Valentino. And the Couture designs still reflect the influence of the original master.