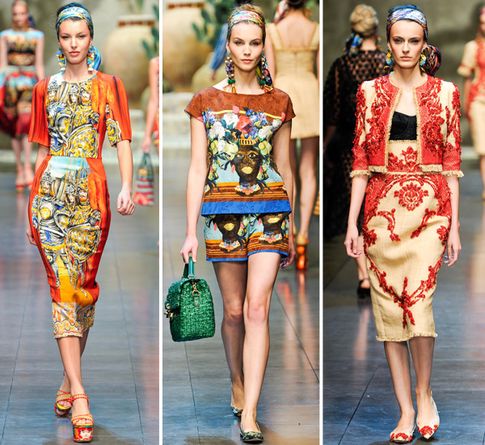 The exemplary Italian design house of Dolce & Gabbana interpret Sicilian heritage through their expressive, sexy clothes that have the energy and imagination of the south of Italy, with a strong Baroque theme. Whether you look at one of their advertisements or video clips, you think you are in the middle of Ragusa or Noto. Even though only one of them, Domenico Dolce is from Sicily, they leveraged their Sicilian roots as a differentiator to their design, a lot of  black lace, ornate embroidery, but also bright colour and pattern mixes, reflecting the rich countryside and Mediterranean sea of Sicily.
The Sicilian woman is portrayed as a sultry feminine and strong women, appreciative of their traditions, their heritage, and the craftsmanship of their culture. How is this reflected in the Dolce & Gabbana collections? You will see a lot of Sicilian style of dresses either with black lace, luscious fabrics, floral and leopard prints, rather classic style shoes but combined  they established -and keep embracing- ten essentials at the core of the unmistakable brand universe: the Sicilian dress, black lace, opulent fabrics, floral and leopard prints, the classic pumps, and a lot of folklorist jewellery - and linking back to vintage Italian movies, such as 'the Leopard' or 'L'Avventura' and of course their famous hand-crafted Devotion bag.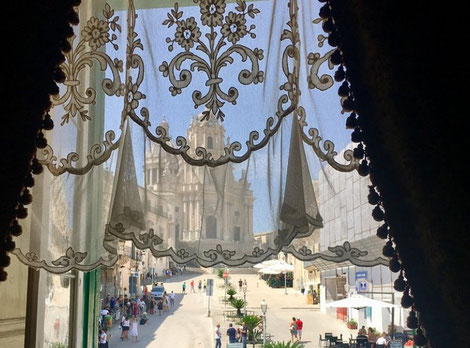 Given that many collections and products are dedicated to Sicily, they are truly an example of Sicilian style in the designer world. they loved my island so much who, a day, decided to dedicate many of their products to Sicily. That's why many people say that they are the most bright example of Sicilian style in the world. Even though only Domenico Dolce was born in Sicily, namely in a town in the province of Palermo, called Polizzi Generosa, whereas Stefano Gabbana was born in Milan. They established their fashion business in the early 1980s in the North of Italy, namely Legnano, in the province of Milan, but their hear obviously belongs to Sicily.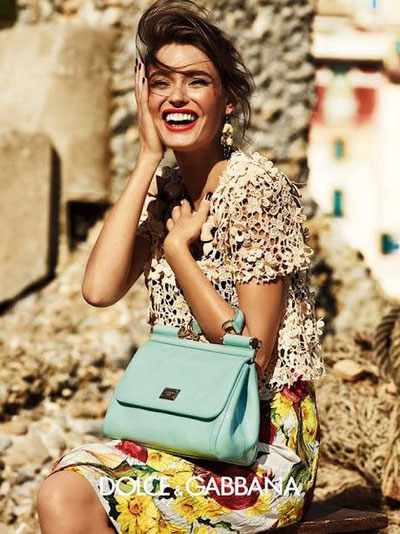 In 1992 the advertising campaign of their collection was shot by photographer Ferdinando Scianna in a place in Sicily, with black and white images inspired by the Italian cinema of the 1940s. In the following years, they always used the Italian cinema for their advertising short movies , such as the movie set of Luchino Visconti for the movie 'The Gattopardo'.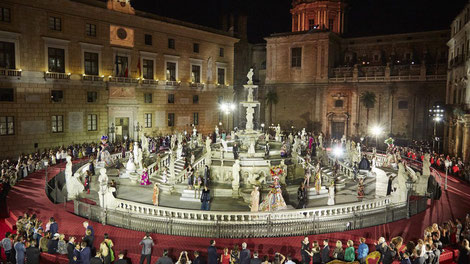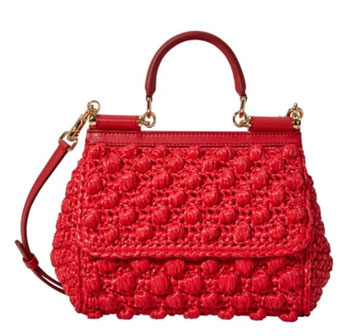 Dolce and Gabbana's handbag range is characterized by a special edition of Sicily bags, which are entirely handcrafted, using the finest of Italian and Sicilian materials. The traditional Sicilian bag, called trapezoidal were used in the 1950's , and have become now again a trend item!
The latest edition, the new Sicily 58 and 62 bag collection, made of fine French and Swiss leather in a variety of showstopping colours, reflects the beauty of authenticity and a bold aesthetic. The stunning bags, part of the Fall Winter 2019/20 collection, feature a neutral base which is applied on the edges before they are brushed, resulting in a raw edge construction with a smooth finish.
Dolce & Gabbana have a loyal VIP following and star endorsements, especially for their range of Sicily inspired collections. Starting initially in 1991 with Madonna, who was wearing one of their jackets to the Cannes Film Festival. Since that day, the success of Dolce and Gabbana has been buoyant. Their range of sunglasses, perfumes, bags and dresses have always been inspired by Sicily. For the G7 summit in Taormina a few years ago, the American first lady, wore an embroidered flower jacket by Dolce & Gabbana when visiting Catania.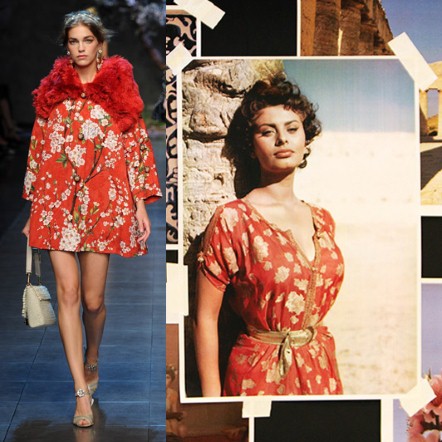 There is no doubt that Sofia Loren, is a huge influence and muse of the Italian Designer Duo. They take inspiration from her films and have also designed a perfume and lipstick collection around her.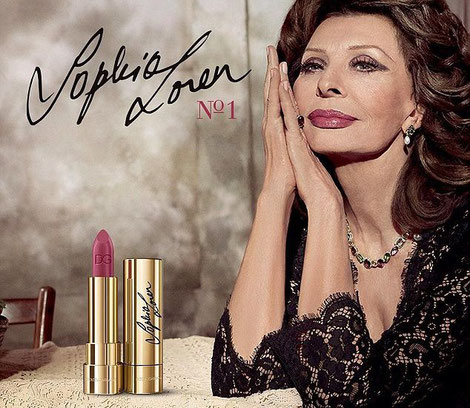 Their previous villa in Sicily on the island of Stromboli, featured a rich colourful decor, with the typical Sicilian majolica tiles and ornate furnishings. This may have also inspired their collaboration with SMEG for home appliances, which feature a bright Sicilian patterns.
Dolce & Gabbana's lifestyle brand is also well promoted through their 250 own boutiques worldwide. Their approach to their store design is to create completely different designs for each of their stores. This the ultimate in luxury and allows each store to be distinguishable in every way.  For example, their Venice store features historical architecture, combined with the art biennale influence - and becomes a cultural destination, evoking curiosity for their brand. Their store in Rome,  set within a 16th century palazzo in Piazza di Spagna, features a digitised fresco depicting soaring cherubs and angered Greek gods, reminiscing of the Sistine Chapel.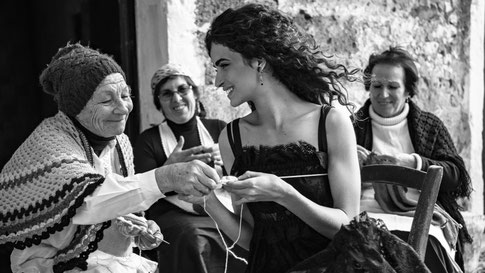 At the latest Dolce & Gabbana fashion show for Autumn/Winter 2020/21 the focus was on Made-in-Italy craftsmanship.
The IT-bag for that season, will quite obviously become the knitted handbag. For the collection these were hand-knitted, in collaboration with Italian artisans. The theme of the show was hence called "Fatto a mano" - craftmanship is a precious art that comes from the hands. The point made by the designers that in a digital world, these skills which are passed down to generation to generation, become even more important to create unique fashion and design.