Mothers day in Italy, is called Festa della Mamma. The very first "Mother's Day" was introduced in 1933 by the regime then, as "La Giornata della madre e del bambino" - the day of the mother and child.  And as the Madonna and the child is very much revered in Italy, the catholic church supported the celebration of this special day. As it always falls on a Sunday, naturally many mothers in Italy go to church on that day. But the day itself centres around bringing the family together. In most families, though not all, mother is not allowed to do any housework or cooking on her special day.
Gifts for Mother's Day
A Mother's day gift is a gesture to let her know that you are thinking of her, and as a little thank you. It does not have to be something expensive, but could be themed around roses or her favourite colour.
Focus on something original and with a meaning.  What about a bouquet of colourful flowers, or a plant to put out on the terrace, a set with many jars full of aromatic plants, a bag , a book of her favourite author, a new smartphone or a stylish palette of lip colours.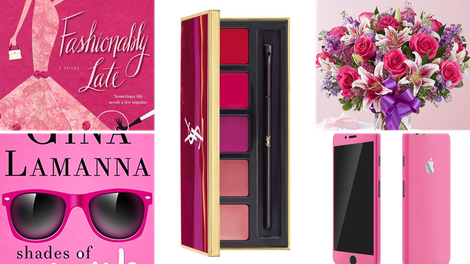 Surprise your Mum!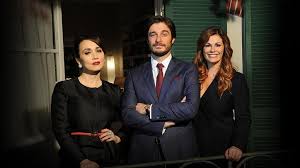 For many mothers the most appreciated gift is time: give them an afternoon all to themselves, which can also be spent at home, maybe prepare a lunch menu for her and deliver it; she may treat herself to a DIY beauty treatment or a marathon of her favorite TV series, such as "Non dirlo al mio capo",  "Paradiso delle signore" or "the Crown" or "Queen of the South".
Mother's Day Lunch
Beetroot Risotto
Since we will celebrate this special occasion at home, we can make this day unique and exciting by organizing a lunch with the children. The menu for Mother's Day must include delicious appetizers, scrumptious first courses and, of course, themed desserts. Mother's Day is celebrated in Italy on the second Sunday of May, the month of strawberries and roses, so why not surprise all with a themed first course and dessert?
The beetroot risotto is spectacular and delicate and first course. This risotto with a bright pink colour is perfect for celebrating Mother's Day.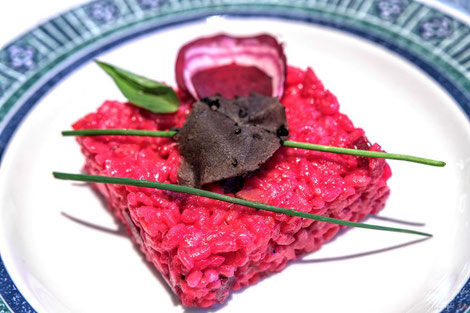 Preparation:
To prepare the beetroot risotto, you will need arborio rice, red beets, shallots, vegetable broth, butter, white wine, Grana Padano cheese and a pinch of rosemary. Although it looks like a difficult dish, the recipe is quite simple: first of all you will have to boil the beets until they are soft, after which you will brown the shallots in a pan. After toasting the rice, you simply this first course exactly as you would a classic risotto and, 5 minutes after the end of cooking, you will add the blended beets. At this point, just mix with a wooden spoon and the beetroot cream will give your risotto a beautiful intense pink colour. When you serve the risotto, you can decorate the plate with a few rose petals in order to give this  risotto with a unique and delicate flavor, that special look.
Spaghetti alle Rose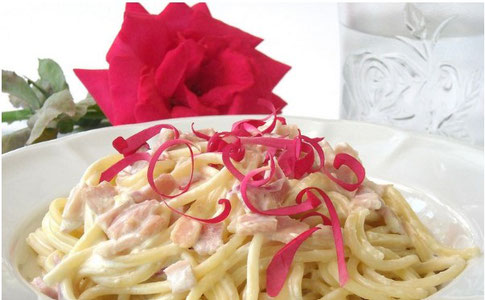 The beauty, the scent and the delicacy of the rose petals in a first course. Then the tasting, a slight tingling.For the recipe it is essential to choose untreated roses, with an intense aroma and a beautiful colour so that the petals stand out on the plate.
Ingredients:
320 g of spaghetti; 100 g of cooked ham in a single slice
40 untreated rose petals; 200 ml cream; 1 knob of butter
Salt to taste.
Preparation:
Drop the spaghetti in abundant salted water. In the meantime, melt the butter in a pan and brown the diced cooked ham. Then add the cream, salt and, when it begins to reduce,  add the rose petals cleaned with a damp cloth and cut into strips (let's keep some of them aside for decoration). Let it thicken and add the drained spaghetti al dente. Fold them into the source,  serve them, decorated with rose petals. Thanks for the recipe to Dulci In Furno!
Spaghetti with Chilli Prawns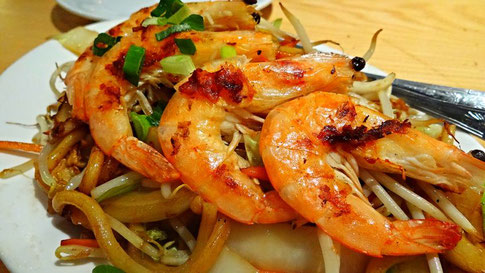 A very typical dish of  the Italian cuisine is pasta with prawns, a perfect first course for Mother's Day. It is in fact a delicate and refined first course, which is prepared with fresh prawns, cherry tomatoes and a pinch of chilli pepper.
Preparation:
First brown the garlic in a pan, then add the prawns and let them flavor and become golden brown, it will take you a few minutes. Wait until the prawns have cooled slightly and then remove the prawn shells; in the meantime, blanch the tomatoes; then remove the skin and pour the pulp into the pan where the prawns were cooked. Boil the pasta and add it to the mixture you have prepared. Decorate with some prawns that you will have kept whole and serve this refined and delicious first course to the whole family.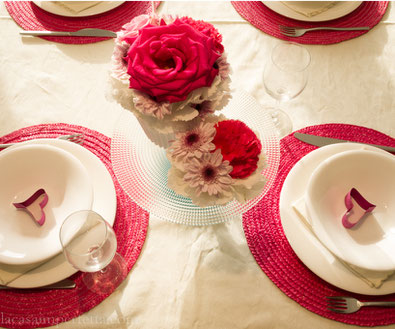 Even if Mother's Day does not have its own typical dessert such as Panettone at Christmas and a Colomba at Easter, this does not mean that there are no suitable desserts for this special day.
Here are some characteristics of traditional desserts for Mother's Day, suitable to surprise her at lunch or dinner.
They could be in the form of hearts, with flowers or all decorated all in pink. The most important ingredient, however, remains the love with which cakes, desserts and biscuits should be prepared. Strawberries and chocolate are also two ingredients that usually tend to be associated with this day.
For a romantic mother, the ideal desserts are those with a pink or red theme. And strawberries or berries, are the ideal ingredient for a delicious dessert.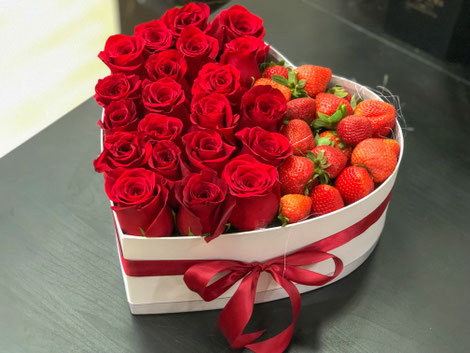 Crostata di fragole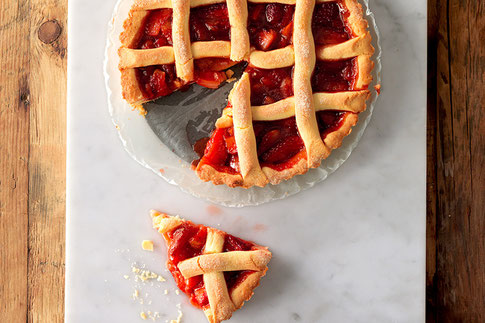 Ingredients:
300 g strawberries; 300 g flour; 185 g butter; 100 g icing sugar;  35 g Grand Marnier;  5 firm yolks; 2 egg whites; lemon and  semi-salted sugar.
Preparation:
For the strawberry tart recipe, mix the flour with 160 g of softened butter and icing sugar, obtaining a crumbled dough; add a pinch of salt, an egg white, a little grated lemon zest, the firm yolks sifted and work until the dough becomes smooth and homogeneous. Let it rest wrapped in plastic wrap for at least 30-40 minutes. In the meantime, melt 25 g of butter with 2 tablespoons of granulated sugar in a pan; when it starts to caramelise, tip in the Grand Marnier and flame it. When the alcohol has vaporized, add 30 g of water and melt the lumps of crystallized sugar. Add the strawberries cut into wedges and cook them for about 3 minutes. When the sauce has become syrupy, turn off and spread them on a tray to cool. Spread two thirds of the dough on a disc and line it with a 22 cm diameter cake tin, also covering the edges for about 2 cm. Fill the cake with strawberries and close the tart with strings obtained from the remaining dough. Brush the dough stripes with lightly beaten egg white, sprinkle with granulated sugar and bake the tart at 180 ° C for about 10 minutes in a fan oven. Then switch the fan function off and bake for another 25 minutes.
Torta di Fragole
Preparation:
For the preparation of this cake you will need a sponge cake prepared in a square cake mould, lemon custard, whipped cream and pink food colouring, as well as  a tray of strawberries.
From the fairly simple execution, this strawberry cake for Mother's Day can take any comparison to one ordered from a pastry shop.
Ingredients:
1 square sponge cake;  500 g of lemon custard;  250 ml whipping cream;  pink food colouring; 1/2 kg of strawberries;  a few spoonfuls of sugar;  2 spoons of rum strawberry juice for the syrup; apricot jelly.
Preparation:
Mix the ready-made and cold lemon custard with a spoonful of rum and a part of the strawberries; previously cut into cubes (of which you will have collected the juice in a bowl). Cut the sponge cake into three layers. Wet them with a bath, prepared with strawberry juice lengthened with a syrup of water, sugar and a spoonful of rum. Fill each layer with cream and recompose the cake by placing the last layer. Whip the cream and add a few drops of food colouring. Spread it over the entire surface with a spatula, levelling the cream well. Now proceed with the decoration. Get a pastry bag and outline the edges with a wavy nozzle. Complete with chopped strawberries over the entire surface (brushed with heated apricot jelly) and with thin slices at the base. Keep in the fridge for 3-4 hours.
Special music for Mother's Day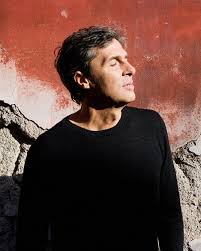 With the song LA PIÙ BELLA di Anna Tatangelo from 2007 ,the Roman singer paid homage to her mother. The two central phrases are significant: "Mum for me you are the most beautiful / you are more beautiful than a star". Andrea Bocelli's version of "Mama" from 2008,  is just simply beautiful.
There are many famous Italians who will be celebrating "La Festa della Mamma" on the 10th May, including Sofia Loren and her sons; Michelle Hunziker and her family and Alessandro Borghese with his mum.