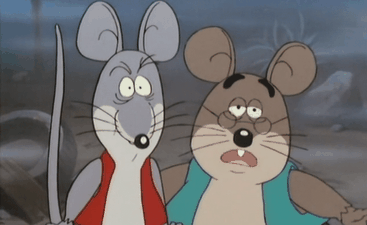 In these days, you have time to reminisce about the good old times. And talking to my brother the other day, we recalled some of the cartoons, we used to watch, when we were kids. While reviewing them, I realized the positive messages they had, and how good they made us feel. Hopefully, this will also trigger some happy memories for you.
The development of cartoons in Italy has mostly been focused on national or, more recently, European audiences, thanks to the inter-European co-productions operated by Rai with other national networks. Among the most famous authors, are Bruno Bozzetto and Guido Manuli. Historically, most animation studios have been concentrated in the cities of Rome, Milan and Turin while this sector has been developing only in recent years in Naples.
Il signor Rossi
Signor Rossi Looks for Happiness (in Italian Il signor Rossi cerca la felicità) is a 1976 traditionally animated Italian feature film directed by Bruno Bozzetto. It is the first feature film of Signor Rossi. Overall the show had a life span of 15 years which is very successful.
In Italy, Rossi is the most common surname, suggesting to the Italian audience that Signor Rossi stands for the average Italian man and that he could be anyone. In one of the feature length episodes, he is  seen unhappy in life and single until he befriends his neighbour's talking dog Gastone and a Fairy who grants him wishes. And together Signor Rossi and Gastone  have many exciting adventures.
Lupo Alberto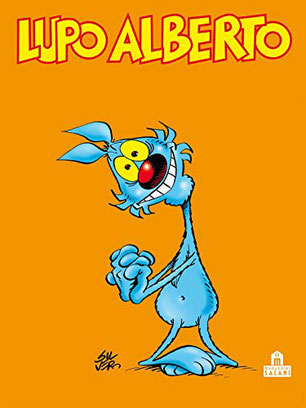 Lupo Alberto is a wolf terribly in love with freedom and with Marta, a respectable chicken on the farm of Mr McKenzie. But their love is opposed by Moses, a big watchdog. And when he catches Lupo walking past, he does not mind giving him a hard time. So of course, Lupo Alberto does not hesitate to resort to a thousand tricks to get around or even face the grim guard dog. Very often Lupo Alberto succeeds in his intent, kidnaps Marta and spends romantic evenings with her.
Calimero
The little black chick was created in 1963 by Nino and Toni Pagot and appeared for the first time time in a spot of "Carosello", which was an advertising format screened prior to prime time shows. It included ads and little cartoons. The popularity of the character Calimero led to the realization, in the 1974 and 1995, of two animation series, both the result of an Italian-Japanese co-production. Calimero has five young friends and, although there is no lack of differences within the gang, the characters are always ready to settle their differences to support themes such as ecology and solidarity. Thanks to the bright colours of the protagonists and the topics covered, the series of 1974 became very popular not only in Italy, but also in countries like France, Germany and Japan.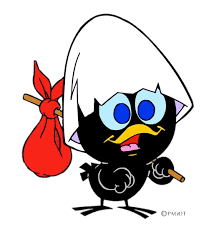 Grisù, il draghetto
The protagonist of this series is a young dragon named Grisù that, despite being the youngest of a large breed of dragons, the Draconis, dreams of becoming a firefighter.
Topo Gigio
Topo Gigio, is an energetic, childlike mouse which is part puppet, part marionette and was created by the Italian puppeteer Maria Perego. She was awarded a patent for her design and operated Topo with the help of one or two other performers, plus a voice actor . Topo Gigio — the iconic and adorable little mouse — made his animated debut, with a colourful and charming comedy series featuring an ensemble cast of characters who engage in carefree and irresistible adventures. Sincere stories which children could relate to, the adorable Topo Gigio had global appeal and delivered  special memories for children  worldwide. 
Pinocchio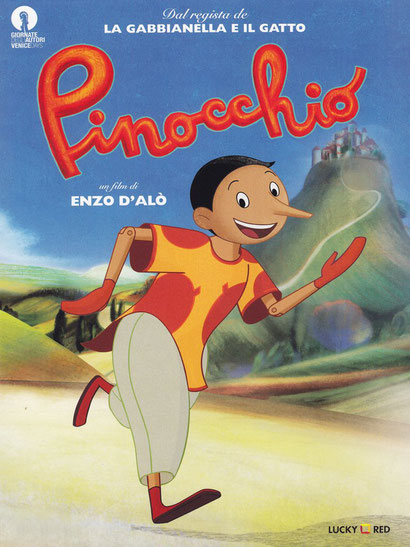 Pinocchio is a very famous cartoon based on the novel by Carlo Collodi and made in Italy in 2012 by the Italian director Enzo D'Alò with music by Lucio Dalla.
Geppetto, a poor carpenter, builds a puppet from a log of wood and calls him Pinocchio. Geppetto takes care of Pinocchio by deciding to have him study, to buy the Alphabet, he even sells his tunic, but Pinocchio, instead of going to school, sells the Alphabet book to attend a puppet show. Pinocchio meets Mangiafoco, who first intends to burn it but then changes his mind and gives him gold coins, and sends him home escorted by the Cat and he is safe (for now).
La gabbianella e il gatto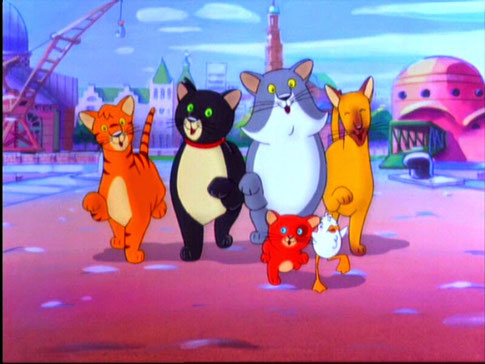 La gabbianella e il gatto - the seagull and the cat is an all-Italian cartoon filmed in 1998 and created by the Lanterna Magica studio and directed by the director Enzo D'Alò. Kengah, a seagull poisoned by an oil spill, manages to entrust her egg to the cat Zorba at the point of death, getting  three promises: that of not eating the egg, of taking care of it until it hatches and of teaching to fly to the seagull chick.
La Pimba
La Pimpa is an Italian cartoon film, created by Francesco Tullio Altan, whose main character is a red-spotted female dog.
The cartoon was initially published as a comic strip by the comics magazine Corriere dei Piccoli from 1975 until 1995; from 1987 it also became the leading character of an eponymous monthly children's magazine.  Pimpa was also the subject of three animated series, directed by Osvaldo Cavandoli and Enzo D'Alò, produced and broadcast by Rai TV. Pimpa is a happy polka dotted talking dog who lives with her owner Armando. Pimpa isn't an ordinary dog who sleeps in a kennel or barks for food. Instead she lives inside the house, sleeps in a bed and eats at the table with her owner. Watching Pimpa, kids can explore the world. From sailing in Australia to flying in Africa, and exploring space, every episode is an adventure.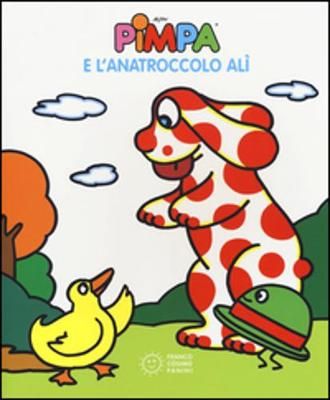 Corto Maltese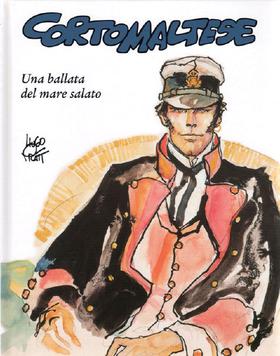 Corto Maltese is a cartoon television series created in 2002 by an Italian-French co-production and based on some stories of the homonyms character, created by Hugo Pratt. The animated series had 22 episodes, and the backgrounds and colours are beautiful and many effects such as the sea, smoke and ships were created with the help of computer graphics, but they perfectly integrate with the clean and refined style of Hugo Pratt's cartoon. With the splendid music by Franco Piersanti, the audience follows the adventures of the sailor Corto Maltese to places full of charm, in the company of mysterious and fascinating women, bizarre men, historical characters, dreamlike and fantastic visions, but also of feelings of friendship, courage and honour. The adventures of Corto Maltese are based in the  years between 1913 and 1925, in a climate of world wars and colonial expansions by the great powers, but they can also go beyond the time and space.....
Sandokan
Sandokan is a fictional late 19th-century pirate created by Italian author Emilio Salgari. His adventures first appeared in a publication in 1883. Sandokan is the protagonist of 11 adventure novels. He is known throughout the South China Sea as the "Tiger of Malaysia". The plot differs slightly from the original of the novel: in the cartoon we find a Sandokan who, unaware of his past, lives in Singapore with the master. One night Sandokan dreams of what really happens to his family: they are massacred during sleep and he is the only one to save himself. Sandokan wakes up perplexed: he wants to discover his past and decides to go to the Commissioner James Brook.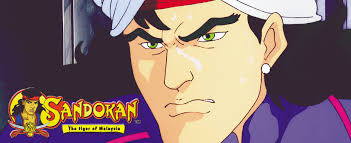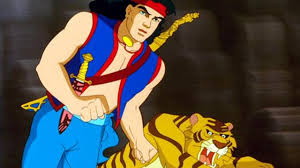 The novels were originally written by Emilio Salgari, and in 1976 an Italian six-part television series was screended featuring the pirate hero Sandokan.