The well-established Milanese Fashion Brands
Italian Fashion is globally well known and admired. Couturiers such as Valentino, Armani, Prada and Versace have influenced fashion for over 30 years. The entire Italian fashion sector is grouped under the Confindustria Moda, an overall industry body overseeing over 67,000 companies as members, totaling annual turnover of Euro Billion 88. This industry body is also the headquarters for fashion expertise and craftmanship, rooted in centuries of culture and beauty, which Italy is admired for.
Milan itself, is home to some of the most famous luxury fashion brands in the world; and the locals definitely know their way around couture! Milan is also the city which hosts the men's and women's fashion weeks every year. These are the most awaited fashion events ever, because they present the future collections of the most popular designers in the world and because they also provide a potential launch pad for fashion start ups. The National Chamber of Fashion is also based in Milan, which is the most illustrious fashion organisation in the fashion world. 
And then you obviously have the famed quadrilateral of fashion, with its luxury boutiques along Via Monte Napoleone, Via Manzoni, Corso Venezia and Via della Spiga. Also the  Fashion Hub Market in Piazza Gae Aulenti during the fashion week is a must and obviously the overall meetings of buyers and sellers, creating the core of the Italian Fashion Trade. 
How did Milan manage to get known for fashion against the competition of Paris, New York and London? Probably kick-started initially by the influence of post-war media, promoting Made in Italy. Films from Antonioni provided a showcase for Valentino dresses, and later Giorgio Armani dressing Hollywood. With Anna Piaggi writing for Vogue Italia and Vanity, introducing new styles such as Vintage and as the Editor of Vogue Italia becoming one of the most influential women in Fashion in Italy.
During that time, another lady made a name in the Fashion World in Italy, namely Mila Schön, who started as a designer for the wealthy Milanese clientele. Her style was timeless chic, which had famous fans such as Jacqueline Kennedy,promoting Milan as a Fashion Centre all over the world.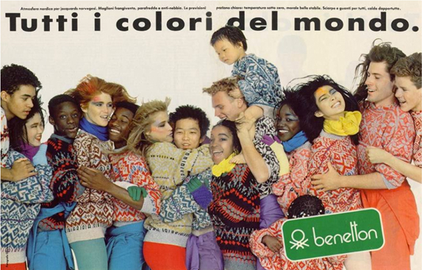 There is no doubt that magazines such as Vogue Italia influenced Milan's position in Fashion.  Provocative advertising campaigns shot by Milanese photographers such as Oliviero Toscani, for example for Benetton revolutionized fashion advertising. In the 80's, the trio of Giorgio Armani, Gianfranco Ferré  and Gianni Versace creating new looks and fashion styles, supported by the Super Model craze. Lateron, Dolce & Gabbana and Moschino created collections which were slightly more provocative.
Giorgio Armani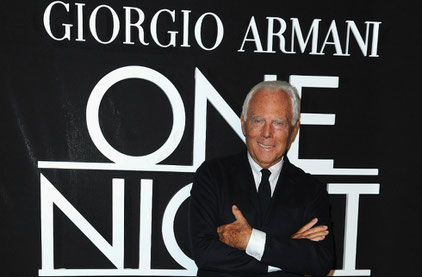 There is no doubt that Giorgio Armani is the King of Italian Fashion. Even though, he was initially enrolled in the Faculty of Medicine in Milan, he decided to leave university and work at Rinascente as a window dresser and later as a buyer. Thanks to this work, he was noticed by Nino Cerruti, who decided to hire him for the design of  Men's collection. In the 1980's Armani goes out on his own, and becomes famous for dressing Hollywood stars both in films and at social events. From that moment, Giorgio Armani established himself as one of the most famous stylists in the world. Giorgio Armani was also the first designer not to use super thin models, the first to make high fashion accessible to everyone by opening the Emporio Armani chain with sportswear. He currently has more than 50 boutiques in the world, to which he added the Emporio, Jeans and home stores. His success has managed to place him in fifth place on the list of the richest men in Italy.
Miuccia Prada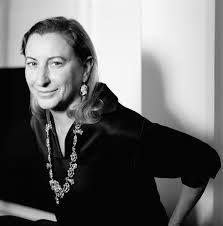 In fact, her real name is Miuccia Bianchi, niece from the mother of Mario Prada founder of the fashion house. Before accepting her fashion destiny, however, Miuccia studied Political Science and then acting in Milan. The Prada company acquired its reputation the 1970s, and in the 1990's, the Prada empire was consolidated, with the range of bags being introduced as well as prêt-à-porter. The company managed to transform from an artisan company to a commercial one with Miuccia, today the designer and owner of the group.
Dolce & Gabbana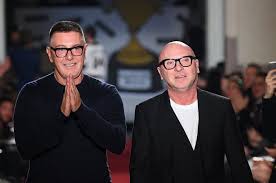 Dolce born in Palermo and Gabbana in Milan, met in the fashion house, they both worked for. Their relationship was born first as a personal relationship and then transformed to become a professional relationship. In fact, the two left the fashion house together to start their own business, but are struggling initially due to limited funds for promotion. The turning point came in the 1990s when the two made the choice to link their style to Dolce's Sicilian roots. Shortly thereafter, their clothes began to be worn by the big stars and famous people. From then on Dolce and Gabbana became an international brand that conquered both the United States and Japan. The New Yorker wrote about them "Dolce and Gabbana are what Prada was in the 90s and Armani in the 80s". Even the end of their love story in 2005 did not shake the success of their company, so much so that today their brand is quoted as one of the most financially successful brands in the  Italian fashion world.
Krizia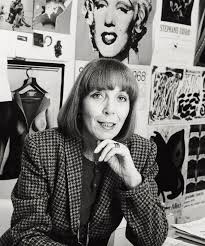 Mariuccia Mandelli, better known as Krizia. Of Bergamo origin, Mariuccia Mandelli, had always had a particular aptitude for fashion design, but initially started as a teacher. Her first  fashion workshop was in Milan and she made her debut in 1957 with a collection all in black and white. Why was Krizia called Krizia? The name comes from one of Plato's Dialogues on female vanity. Her style was above all avant-garde, the use of unusual materials such as rubber and cork was then new. She was always innovative, whether approaching sporty cuts , or using precious materials. In 1971, she upset the fashion scene with very short shorts - in a period when midi was the most popular length. She remains one of the most famous fashion designers in Italy.
Marni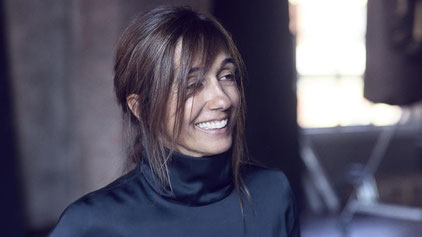 Founded in Milan in 1994 by Consuelo Castiglioni, Marni soon became internationally renowned for its innovative prints and colors and experimental collections. When Castiglioni stepped down in 2016, Marni appointed Francesco Risso as creative director, opening a new chapter for the brand. Risso managed to keep Castiglioni's fans happy by upholding the label's reputation of mixing eccentricity with intellectualism, while at the same bringing in his own ideas. 
---