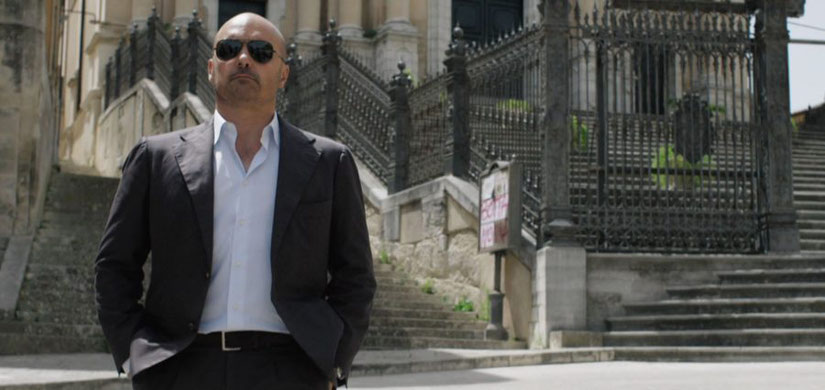 A fabulous trip to Italy's most beautiful cities, which are the setting for literary crimes and the home of the Commissarios and other adorable characters.
Firenze - Marco Vichi - Commissario Franco Bordelli
Florence is one of the favorite destinations for tourists from all over the world. That of Marco Vichi's novels is a timeless city. We are in late sixties Florence where the rhythms are slower than today, but the historic places have remained unchanged. The San Frediano district, for example, today as then, is populated by artisans; Fiesole surrounded by greenery; Via de 'Neri with its shops. Only, the Da Cesare restaurant where you eat spaghetti alla  Toto, if it ever existed, now it's gone.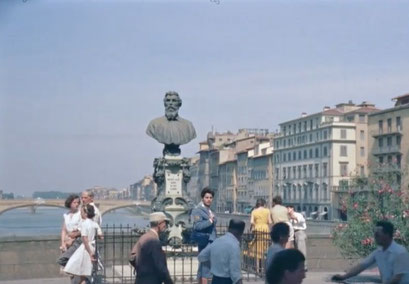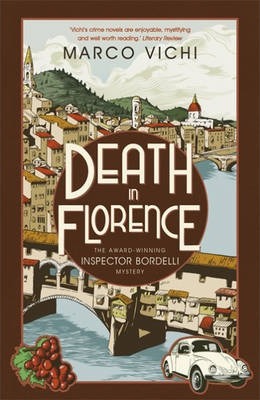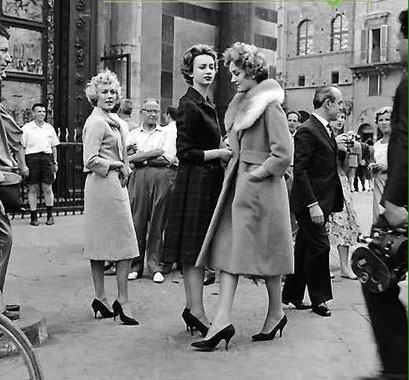 The hero, Commissioner Franco Bordelli  is an unusual policeman. Florentine, bachelor, ex-partisan, friend of thieves, prostitutes and the misfits, he solves his cases thanks to his great psychological abilities. Death in Florence is  set in Florence during the 1966 flood. The commissioner investigates the disappearance of a child. This novel will be liked by idealists who like to return to the memory of a period of high hopes.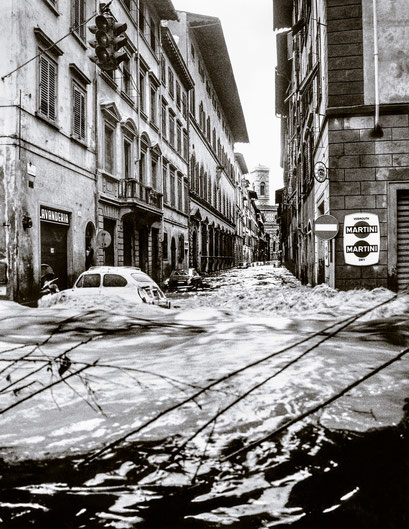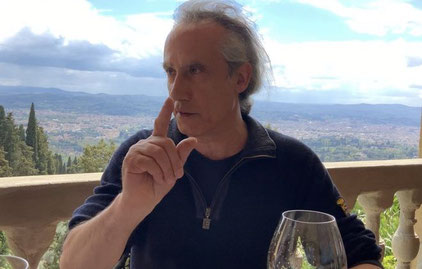 The author, Marco Vichi was born in Florence in 1957, lives in Chianti and is the author of numerous noir novels.Commissioner Bordelli, the hero in his novels is set in the Florence of the 1960s, and is used to eat in the kitchen at a table next to the cook.
"I started writing when I was twenty, when a writer from Florence asked me - do you want to play all your life or do you want to be a writer? A world has opened up to me says Marco Vichi, sitting at the table by himself, not in the kitchen, but under the ancient vault of the La Loggia restaurant, inside the Belmond Villa San Michele on the hill of Fiesole, whose facade is attributed to Michelangelo. I grew up there, this is my house, he says looking at the wonderful panorama of Florence. He says: "one of the most hideous crimes in the history of Florence, was the conspiracy dei Pazzi, it was carried out in the church during Easter mass. When I start writing a novel, I don't know anything about the story, or what will happen, but the characters tell me."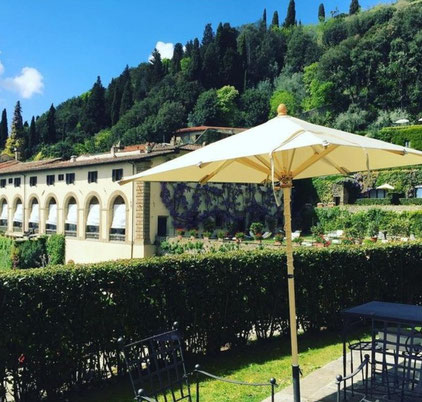 "I am curious about food, I would like to cook very well, in fact I have only learned to eat very well ".  And as he comments, he is enjoying  the pepper risotto with Cinta Senese sausage and fennel that the cook brings to the table. Marco Vichi deeply loves his city, and his series with Commissioner Bordelli has now reached the eight novel.  
Bari - Gianrico Carofiglio - L'avvocato Guerrieri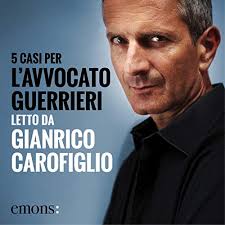 Gianrico Carofiglio is an anti-Mafia prosecutor living in Bari, South Italy. His prize-winning Involuntary Witness and A Walk in the Dark became instant bestsellers in Italy, and have become the basis of a major television series, as well as sold around the world.
Gianrico Carofiglio, has been a magistrate since 1986, he combined his work with a passion for writing. He was elected senator of the Democratic Party, after the parliamentary mandate, he resigned from the judiciary. Since then, he has focused full time on writing.
Already Substitute Prosecutor at the District Anti-Mafia Directorate of Bari, then consultant of the Parliamentary Anti-Mafia Commission in the XV legislature, his debut as a writer started with the novel Involuntary Witness, which in fact starts the trend of the Italian legal thriller. The events of the lawyer Guido Guerrieri are very popular with the public and critics and won him several awards, both nationally and internationally.
The past is a foreign country, the book then becomes a film directed by Daniele Vicari, starring Elio Germano is very successful. In February 2013, together with Massimo Carlotto and Giancarlo De Cataldo he publishes the collection of short stories Cocaina, published by Einaudi.  So far he has published about fifteen novels, of which six have the hero lawyer Guido Guerrieri and three the marshal Pietro Fenoglio. In total, his books sold five million copies and have been translated into twenty-eight languages.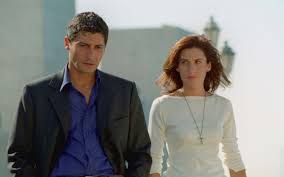 Andrea Camillieri - Commissario Montalbano - Sicily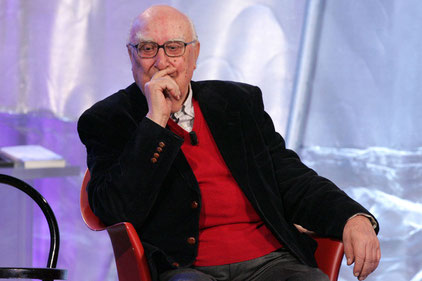 Andrea Camilleri was born in Porto Empedocle, Sicily in 1925 and moved to Rome in the 1940s. Two years later he began to enter the world of theater, working as a director and screenwriter. The turning point came in 1949, when he was admitted to the Academy of Dramatic Art Silvio D'Amico. In 1957 he joined RAI and continues to work in the world of television production. Later, however, his career as a writer, which began in 1978 with Il corso delle cose, he starts his literary debut. Many years later, in 1994, The shape of the water will be released, the first novel where Commissisario Montalbano is introduced, a character who in a very short time will become an icon of print and television, portrayed by Luca Zingaretti.
Andrea Camilleri novels have been translated into more than 120 languages and has sold roughly 10 million copies worldwide.  In 2014, he became an honorary citizen of the Municipality of Santa Fiora, which he described as his "place of the heart", while in 2016 he was an honorary citizen of Agrigento. Many scenes of Commissario Montalbano are filmed right there, in the splendid hill towns of the Sicilian coast.
The Commissario Montalbano series now runs to more than two dozen books, and has been translated into 32 languages, with more than 30 million copies sold.
The Italian television adaptation, screened in over 65 other countries, has brought tourists by the busload to Sicily. Andrea Camilleri published the 27th Montalbano novel, Il cuoco dell'Alcyon, in 2018. 
The main character of Salvo Montalbano, is not just an ethical police officer, but has also a passion for cooking, which in a way is an expression of Sicilian history and culture, in which food has a very strong emotional value.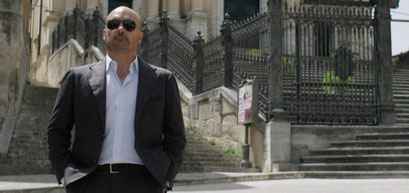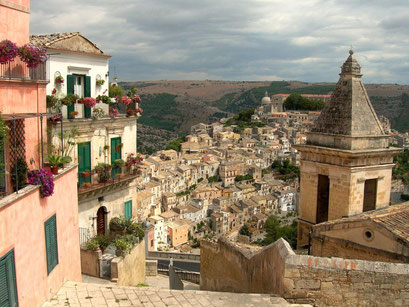 Carlo Lucarelli - Grazia Negro, De Luca, Coliandro - Bologna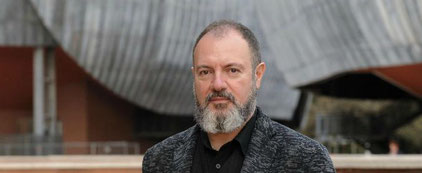 Carlo Lucarelli was born in Parma,  and as he was always interested in literature, he studied Literature and History. Nowadays he lives in Mordano near Bologna.
Already in his years of study, during his research for his thesis, he came across the material for his first two books. They were staged during the time of fascism and the years immediately after the war. These two books became well known in Italy, and it was only a matter of time before he quit his academic activities and turned to his career as an author and writing plays, film scenarios, radio-plays and, moreover, singing in a Post-Punk-Band called "Progetto K". He is a frequently invited moderator on an Italian television programme about crime (Blu notte misteri d'Italia).
As a journalist he works for several newspapers and magazines, such as Il manifesto, Il Messaggero and L'Europeo. He has written more than twenty novels, including Almost Blue, and numerous short stories. Famous for his  affection to crime noir and his gritty portrayal of Bologna, Lucarelli is a founding member of a distinguished group of mystery novelists from the city known as "Gruppo 13." He is perhaps best known for his heros, Inspector De Luca and Inspector Coliandro, both of whom are featured in popular RAI television series.
Another of Lucarelli's successful protagonists is Inspector Grazia Negro, who has appeared in five mystery novels to date. In Almost Blue (Einuadi, 1997), the second novel in the Inspector Negro series, Grazia is on the trail of the Iguana, a ruthless psychopath who massacres university students and then assumes their identities. Because Almost Blue is set in Bologna, it contains glimpses of the regional language spoken in Emilia Romagna and the surrounding area.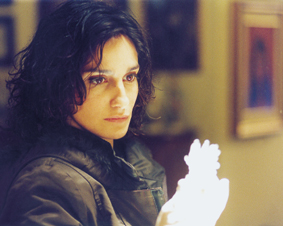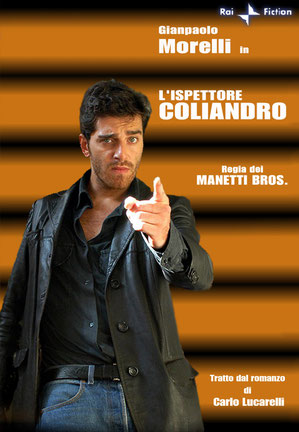 Inspector Coliandro is an Italian television series aired on Rai 2 since 2006, starring Giampaolo Morelli. The series is a black comedy crime thriller, based on the  Lucarelli novels. The series' visual style and plot contain many quotes from the popular crime and action movies of the 70s and 80s.
Il commissario De Luca is an Italian television series produced and broadcast by RAI, based on the De Luca trilogy (1990-1996) of detective novels by Carlo Lucarelli. Covering the period from 1938 to 1948 in Bologna, the series centers on Commissario Achille de Luca, and is set from the height of Fascist era in Italy to the immediate post-war period. Dashing and attractive to women, De Luca is depicted as an honest cop, a determined and principled policeman working in a corrupt and politically charged environment.