Italian shoes - the best in the world!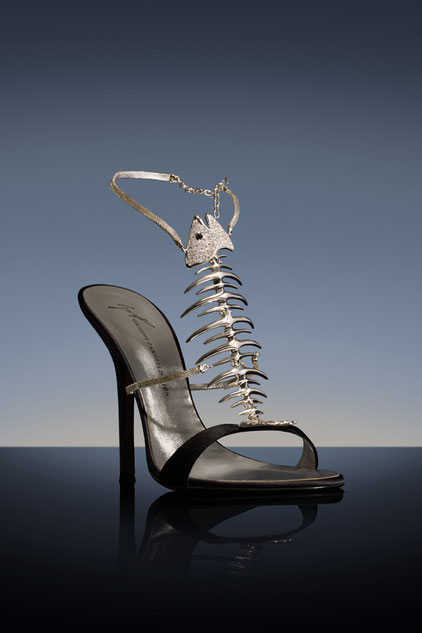 Shoes Made in Italy are world famous, as they exude quality, luxury, elegance. In terms of the Italian shoe industry, in addition to the big brands (such as Tod's or Gucci), most of them are small and medium-sized companies that have been able to transform themselves into small world leaders of shoe design. These companies are often family-run companies, where a very important tradition has been carried out. for years.
High quality craftsmanship, choice of materials, great skills and obsessive attention to detail have led small, medium and large companies in the shoe sector to become among the most famous in the world. Today, of course, many of the leading brands produce almost anywhere to reduce costs, which is a pity. But in terms of design and style they remain tied to what Made in Italy means in the world, that is elegance, attention to detail, style such as Zanotti.
Today widespread and a symbol of elegance, glamour and femininity, the stiletto heel was invented in Italy. By stiletto heel we mean a very high heel with at least 8 or 10 centimeters, thin and fine. It was an invention in the 1950s of the great artisans of Vigevano, Italy's main centre of shoe factories in Italy.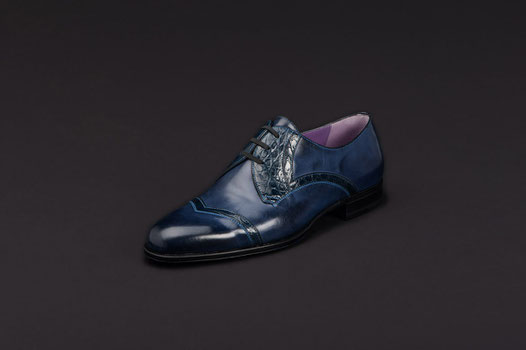 Vigevano has a long tradition of shoe-making, which origins date back to the Middle Ages. Traces of the art of shoe-making have existed in Vigevano since the 14th century. In 1866 the Bocca brothers opened the city's first industrial shoe factory, while in 1901 Antonio Ferrari was the first in Italy to open a footwear machinery manufacturing business. The first modern shoe factories opened in Vigevano in the 19th century. Finally, in 1929, Vigevano became the first Italian city to produce rubber tennis shoes and in the 1950's the first "stiletto heels" were produced here. It boasts a number of luxury shoe manufacturers such as Speroni, who have been manufacturing hand-made shoes for over 30 years based on Italian traditions and the choice of materials.Special attention is devoted to the research of materials: traditional leathers are carefully selected from the best tanneries (Calf, Kid, Deer, Kangaroo and ultra-soft Nappa) as well as fine leathers (Crocodile, Ostrich, Lizard, Shark, Tejus, Python, etc.). These materials add a touch of sophistication, elegance and class to the Speroni shoes that sets them apart from others. Vigens who have producing handcrafted shoes for 60 years covering their own amazing collections, as well as for other luxury fashion brands such as Cerrutti.
Other shoe manufacturers include Calzature Solazzo, an artisan shoe factory, where all the processes are carried out with the skill of the old master craftsmen handed down from father to son, for a purely quality product. The management of the Solazzo shoe factory has been carried out for two generations by the same family, the passion guarantees continuity and quality in the processing. In addition to their own brands, Solazzo is also collaborating with various luxury brands in the production of men's shoes.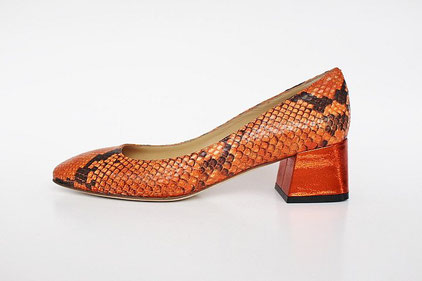 Alberto Zago Shoe Company story begins in 1965 when a successful shoe-maker LUIGI ZAGO set up the company in the name of his son ALBERTO. For more than 45 years, this specialized, artisan shoe maker has been manufacturing classic-fashion shoes marketed in Italy and all over the world.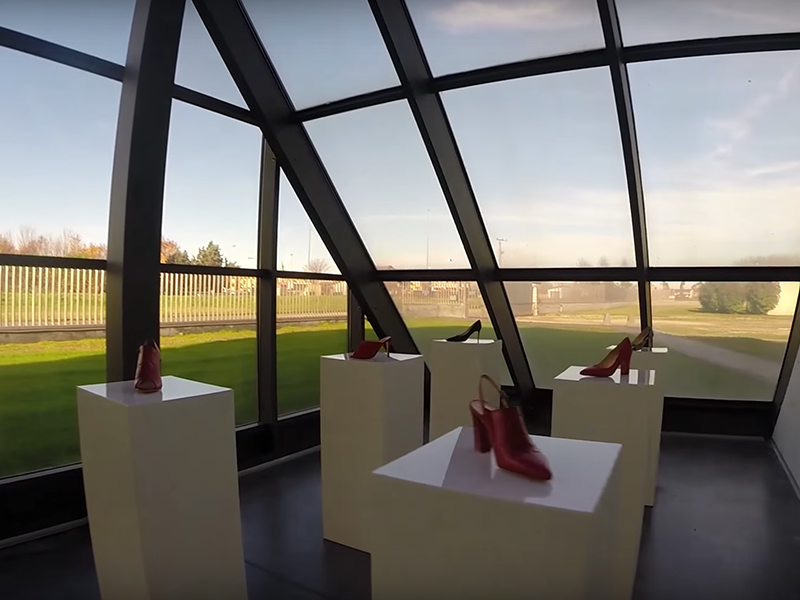 Prior to the second world war. Italy's shoemaking industry was relatively quiet and small. But with pioneers such as Salvatore Ferragamo and Guccio Gucci who took Italy's shoemaking prestige to a whole new level of design and branding. By the end of the war, international consumers began to notice Italy's flourishing fashion scene. Italian footwear designers adapted to the changes brought on by this new focus on their design and demand for their product. 
This triggered an era of casually elegant footwear - Made in Italy. Italy now leads the global footwear industry, and this comes down to their love for quality from the start to completion. Italians spent many years perfecting their craft of creating fine footwear, perfecting fine leather, whilst other countries took the path towards cheap, mass production. Taking a more artisan approach, Italy has cemented its place as the world leader in fine shoe design. We highlight a number of Made in Italy shoe brands which may not be as well known as some of the top designer shoe brands, but still use the finest of materials and artisan craftsmanship.
Santoni Shoes
Brand born in the mid-70s, it is today among the most known made in Italy brands of luxury handmade shoes. Since its inception in 1975, Santoni's vision has been to channel the rich cultural heritage of Italian craftsmanship and creativity. At first, Andrea Santoni was at the helm of the workshop, specializing in the finest luxury footwear. Today, his son Giuseppe is carrying on in his name, and has elevated the brand to global icon status. Made in Italy – Tradition and innovation –  the defining points of Italian craftsmanship, such as utmost quality, handcraft and superb details, have remained remarkably intact. These traits continue to characterize Santoni today and contribute to its leading status.
Nero Giardini Footwear
Nero Giardini is a luxury shoe maker based in the Marche region, with mostly Italian production and strong ties to their Italian artisan craft steeped in tradition.
The company's Italian spirit is reflected in the flag reproduced on each of their shoes – on the sole and on all packaging.
Unlike many competitors, they have chosen to rely and support the Italian footwear craftsmanship tradition – Made in Italy.
Simone Castelletti
One example of a small shoe company which is using provocative design to differentiate is that of Simone Castelletti, a brand that offers handmade shoes with irresistible charm. A small business from the Marche Region, known for its skilled footwear craftsmen has transformed its passion, with  experience to design elegant shoes Made in Italy.
Simone Castelletti , Style Director and Alessandro, Sales Director and Style Consultant, sons of Italian fashion entrepreneurs, present SIMONE CASTELLETTI: handmade, hyper feminine and a luxury footwear brand.
Giannico Shoes
Established in 2013 by Nicolò Beretta, Giannico's stunning shoe creations have caught the eyes and hearts of fashion icons and VIPs around the globe. Born in Milan, Nicolò's innate sense of style is clear in the artistry of his collections. Nicolò Beretta, creator of Giannico and considered one of the most promising young Italian designers on the international scene, reinvents the brand's signature shoe. With the use of trendy materials such as moire - a novelty silk and contemporary cuts, Giannico creates footwear destined to become the object of desire for it-girls and socialites.
No 21
Structured blocks of color and feminine allure mixed with glimmering details and striking prints compose Nº21's delightful shoe designs. Founded in 2010 by Alessandro Dell'Acqua, this contemporary Italian shoe brand has become an instant success.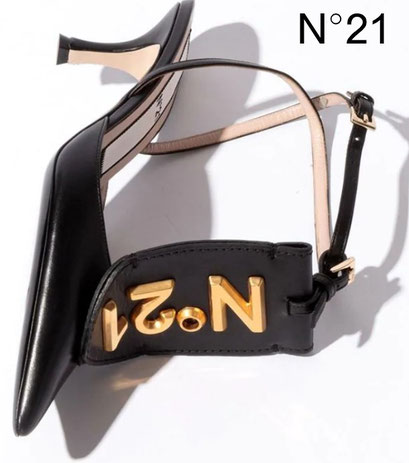 Oskar Tiye
Founders Amina Muddai and Irina Curutz's shoe designs are bold, striking and playful. Their signature magenta lining and cushioned insole for impeccable comfort are fabulous.Oscar Tiye shoes are an expression of femininity and draws inspiration from iconic females throughout time. 
Oscar Tiye aims to inspire modern day women to tap into their feminine powers, based on the history of Queen Tiye, one of the most fascinating and influential women of the Ancient Arabic World and is at the core of their brand's DNA. According to legend, on her wedding day, she received a green scarab as a good luck charm to bear happy events. Today, each Oscar Tiye sole is adorned with this scarab, to bless any woman who wears them with its powers.