Mina Mazzini has shaped Entertainment on  Italian TV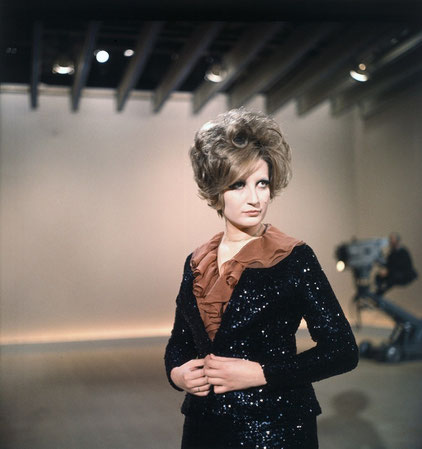 Mina Mazzini, the famous Italian singer is a very private person, and has been for the last 40 years. This may have fueled the aura of mystery and beauty surrounding her. Her voice – incredible – her timbre adapting to the type of song and voice having an extension of three octaves, a quality that she has been able to prove in songs such as "Brava" or  "Le Mille Bolle Blue", very popular songs. Especially considering that she achieved these results as a complete self-taught. 
Watching her over the years with her different styles and song repertoire, she is without doubt the most amazing voice in Italy, as well as a fashion icon of Italian TV in the 60s and 70s.
During the '60s and the '70s,  Mina embodied the very essence of the Italian superstar on stage, in TV and in her records. She made television history and then suddenly, inexplicably decided to retire. She sang Italy's greatest hits, which for over 40 years has influenced Italian life. These days, Mina releases one record a year. She is perhaps one of the few artists who is not interested in appealing to the media – as a matter of fact, she does not grant interviews, has not appeared in concerts or made any other public appearance for more than 20 years. Yet, all her new albums reach number one in the national music charts.
Mina has combined her vocal skills with a refined taste in the choice of producers and song writers she collaborates with. One of the first partnerships was with Gino Paoli, with whom she wrote "Il cielo in una stanza" in 1960, achieving a huge success with the public and critics, despite the scandalous subject for those days. Even today, it is still popular as used for a perfume campaign by Dolce & Gabbana, producing   a video with Mathew McConaughey and Scarlet Johansson underlined with Mina's song. Another of ther masterpieces of Italian music dates back to 1966: "Se Telefonando". Composed by Ennio Morricone, the song is a total infusion of the Morricone's style in the form of a song with the amazing voice of Mina.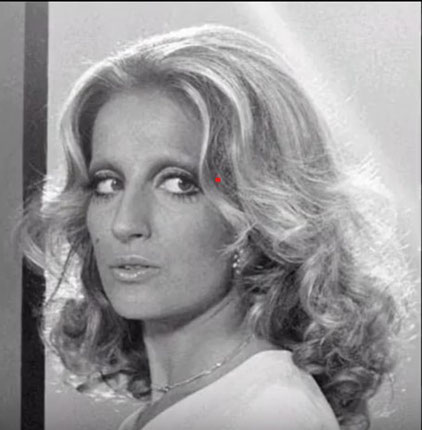 In the seventies, Mina collaborated with Battisti and Mogol, both in the famous duet at Teatro 10 and for the writing of four unreleased songs (Insieme e Io e te alone from 1970, Amor mio and La mente torna from 1971). In these same years, she wrote with Cristiano Malgioglio, famous for his bold texts,  famous song "Importante e finire" in 1975 and "Ancora Ancora Ancora" in 1978.
About twenty years later Mina collaborated with another great Italian artist, Adriano Celentano: together they released in 1998 "Mina Celentano", an album of duets that united the unconventional souls of the two artists, who had already sung and acted together in 1960. The idea of producing  a joint CD was paused for a long time, until the two managed to meet in Lugano to lay the foundations of the work that created masterpieces such as "Acqua e Sale" and "Brivido felino", and more recent albums such as "Le migliori" released in 2016.