Key Italian Composers who  shaped Italian Opera across Europe
Rossini, the gourmet among Italian Composers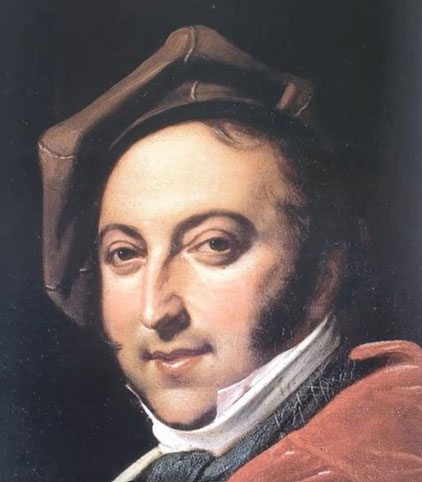 Gioachino Rossini, born in Pesaro on February 29, 1792, lovingly nicknamed by the Pesaresi their Swan, composed dozens of operas without limit of genre, from farces to comedies, from tragedies to serious and semi-serious works. He was very emotional, a lover of food and women. He was a complex and fascinating individual. He devoted his life to music, wrote operas, sacred music, chamber music, and instrumental and piano pieces, and contributed to development of Italian opera in Europe. He was of simple origins: his father was a player in the town band and in local orchestras, while his mother, Anna Guidarini, was a fairly good singer who transmitted her passion for singing and music to her son.
After the restoration of the Papal Government. to escape capture, his father, who was a supporter of the French Revolution, was forced to travel between Ravenna, Ferrara and Bologna where the young Rossini studied singing. At fourteen (1806), he enrolled in the Bolognese musical high school, studied composition intensely, becoming passionate about the pages of Haydn and Mozart (it is in this period that he earns the nickname "German") and writes his first work "Demetrio e Polybius . For Rossini, the official debut on stage, took place in 1810 at the Teatro San Moisé in Venice with "The wedding bill" and the success obtained encourages him to write 37 other operas.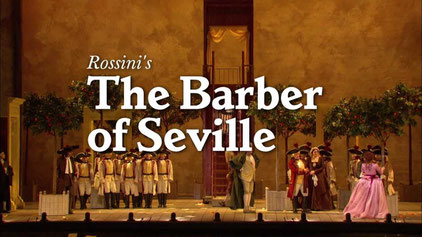 Among the works that were the most successful and that are still  today popular, are: "The Barber of Seville" (1816), "La gazza ladra" (1817), "La Cenerentola" (1817), "Semiramide" (1923) and "William Tell",  opened in Paris on August 3, 1829 with the title of "Guillaume Tell" which was his last work. His first wife was opera singer Isabella Colbran and Rossini wrote many parts for her in his operas, including the title role in "Semiramide". His operas are still loved, specially because of the amazing overtures: a peculiar trait of Rossini compositions.Even after retirement he continued to mentor emerging young composers, including Verdi who greatly admired Rossini's work.
Giacomo Puccini - the composer introducing 'verismo' opera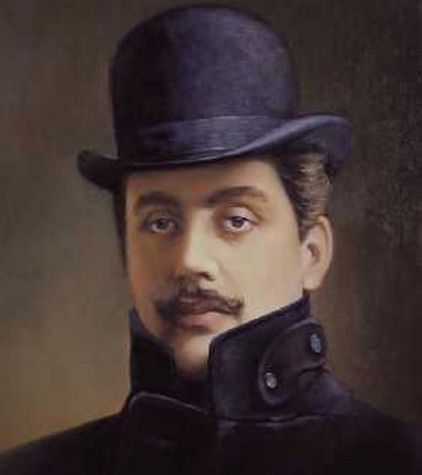 Puccini was born on 22 December 1858 in Lucca, with a family of musicians and composers of five generations. Puccini became the leading Italian opera composer of his generation. His most famous and the most frequently performed operas include La bohème, Tosca and Madam Butterfly. Puccini was the leading exponent of the genre of opera known as 'verismo' – Italian for 'realism'. Verismo is characterised by a story rooted in real life, where the music and drama are seamlessly matched and often describe a story of passion and romance. 
With the financial help of his family and thanks to a scholarship from Queen Margherita, he enrolled at the Milan Conservatory, where from 1880 to 1883 he studied with Antonio Bazzini and Amilcare Ponchielli.
In the meantime Puccini had fallen in love with a married woman, Elvira Bonturi, who in 1886 abandoned her husband for him. Only in 1904, after the death of Elvira's first husband, could the two legalize their relationship and legitimize their son Antonio, who had already turned 17. In the early years of their relationship, the small family lived in difficult financial conditions in several rented houses, sometimes even guests from relatives, separated from each other. It was only thanks to the growing success of his third work, Manon Lescaut (1893), that Puccini managed to create a solid economic base for himself and his family. In 1896 with La bohème he achieved an even greater success, which soon spread also internationally. 
Giuseppe Verdi - the most productive opera composer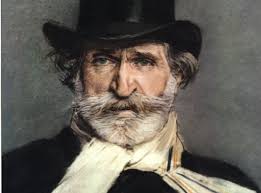 Giuseppe Verdi was born on 10 October 1813 in Le Roncole, in the province of Parma. In 1827 he graduated from high school and began to devote himself full time to the study of music. He moved to Milan, where he became a pupil of the maestro concertatore della Scala and attended various works staged at the famous Milanese opera house. In 1842, after going through a long period of crisis due to the premature death of his wife and his only two children, Giuseppe Verdi presented at La Scala, the opera that decreed his definitive success and the beginning of his dazzling career, the "Nabucco", considered the most Risorgimento work of the Italian composer. Contained in this opera, is one the most famous choirs, the "Va, Pensiero". After fifty-seven performances at the Milanese theater, the opera was subsequently performed in Barcelona, Vienna, Paris, Lisbon, Berlin, Hamburg, New York and Buenos Aires.
In the following years, numerous other compositions followed which made Verdi's national and international popularity increase. In 1843 he met and began a relationship with the soprano Giuseppina Strepponi, destined to last for half a century. After a ten-year relationship, the two married in 1859 and remained inseparable until his wife's death in 1897 from pneumonia.In 1846 he  had moved to Paris and began working for the Paris Opera. The following year, he made his debut at the theater  with"Macbeth", considered the most youthful masterpiece of Giuseppe Verdi. During the Parisian period, he was awarded the title of Knight of the Legion of Honor. In 1849,he escaped from Paris, due to the spread of cholera, and returned to settle in Italy.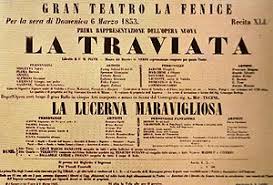 1853 is the year of the popular trilogy: Giuseppe Verdi gives life to "Rigoletto", "Il trovatore" and "La traviata". With these works the composer reaches full artistic maturity and his absolute international fame. In 1871, the "Aida" made its debut on the stage of Cairo, a work that achieved enormous success and still continues to be one of the most famous of his operas. In 1887,  the "Otello" is performed at the Teatro alla Scala in Milan, based on the tragedy by William Shakespeare. Verdi's last great work is "Falstaff", dated 1893. After a brain stroke, Giuseppe Verdi died in Milan on January 27, 1903, in room number 105 of the Grand Hotel Milan. About 300,000 people attended the composer's state funeral. He is buried in the crypt of the retirement home for retired musicians "Casa Verdi", a highly desired structure, financed and inaugurated by Verdi himself.  Giuseppe Verdi was a very reserved man, with a calm, frank character and great intellectual honesty.