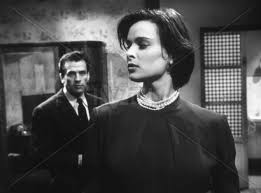 Crime fiction in Italy started in 1929 with the publishing house of Arnaldo Mondadori releasing a set of crime novels with a distinctive yellow cover. Initially only foreign authors such as Agatha Christie and Raymond Chandler were printed, as there were no Italian crime authors at that time. These yellow books became very successful, since called giallo. After the war, the Italian neo-realism films evolved, showing the difficult economic and moral conditions of post-World War II Italy.  Films such as Ossessione and La Strada. With the rise of the entrepreneurial class in cities such as Milan and Rome with its bourgeois culture, the modern Italian cinema emerged with films such as Cronaca di un amore and La Notte by Michelangelo Antonioni. The female characters in Antonioni films have a multi-faceted social background from the socialite to working in a fashion house, women are portrayed in elegant fashion (often Valentino), and clothing and accessories play a key role in the films. Antonioni likes using the power of clothing through the texture of the fabric and color to eroticize the female body. In La Notte, both Monica Vitti and Jeanne Moreau wear black dresses. Clothes came from Biki, a famous Italian designer dressing a lot of the celebrities at that time, including Maria Callas.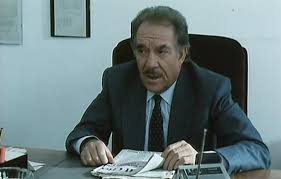 Focus on Italian crime noir started in the 1970's with the development of the character of Sarti Antonio, by Loriano Macchiavelli from Bologna. His character has become the longest-surviving character in Italian crime fiction. Another master of this genre, Renato Olivieri created the character of Guilio Ambrosio, the new police commissioner in Milan. Based in the central police station on Via Fatebenefratelli, the commissioner likes the arts and painting and travels along the streets of the city in his Alfa Romeo. The character by Massimo Carlotto is called Marco Buratti or short Alligator because he's a Blues musician playing in a band called The Alligators. He lives in Padua, in the rich, industrial north of Italy.  Massimo Carlotto, has become one of Italy's most important crime fiction author; like his main character, Carlotto suffered a wrongful conviction which sent him to jail for 20 years.
The new era of Italian Crime Fiction and Film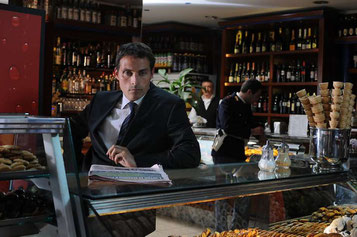 As a result of the public backlash against the Mafia-sponsored assassinations of Judges Giovanni Falcone and Paolo Borsellino in 1992, the Italian crime fiction has in the last three decades, Italian crime fiction has become more real and complex. Contemporary authors such as Andrea Camilleri, Michael Dibdin, Elena Ferrante, and Massimo Carlotto provide insights to the complex moral ambiguity that is characteristic of anti-mafia Italian crime fiction. Commissario Aurelio Zen investigating in Rome, Sardinia, Perugia and Venice, became a popular BBC series.
Andrea Camilleri's Commissario Montalbano is based in Ragusa, Sicily, and with his unique style and flair investigates and resolves mafia crimes. His TV character is played by Luca Zingaretti, which has been immensely popular in Italy for the last 15 years. He is a food connoisseur and the different favorite Sicilian specialties take a centre stage in the novels and series.
Donna Leon, an American writer has been covering Commissario Brunetti's crime solving in Venice for nearly 20 years. Her global bestselling novels have been translated into a German TV series, which is very popular in German-speaking countries.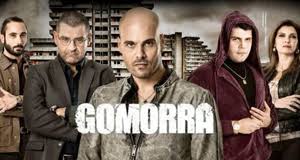 Gomorra is an Italian crime drama, created and produced by Roberto Saviano, based on Saviano's book. It has also been globally very successful and sold into 170 countries. The main character of Ciro di Marzio, played by Marco d'Amore is a member of the Savastano clan, as part of the Neapolitan crime syndicate the Camorra, filmed entirely in Naples.