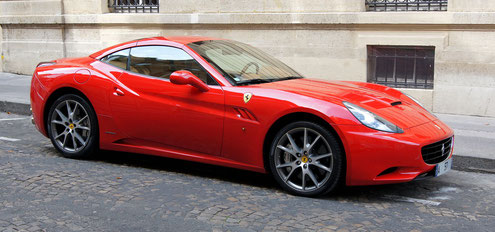 Italian Style is unique and one of the colors at its core is the color Red. It is one of the colors in the National flag with green and white. But also associated with cars such as the Ferrari Red, fashion design with the Valentino Red and the color of their favorite aperitif Campari.
The Ferrari Red is accurately known as 'rosso corsa' or racing red and was adopted by Italian international motor-racing cars as the Italian color, as is British racing green for British cars and blue for French racing cars. The rossa corsa was named after Prince Scipione Borghese who won a race from Peking to Paris in 1907; Ferrari continues to use this traditional red color. The actual color code in a RGB color space is hex #ff2800 (also known as Ferrari Red) and is composed of 100% red, 15.7% green and 0% blue.
Let's discover Ferrari Rosso
Ferrari's merchandising reflects the use of the Ferrari Red and there is even an Eau de Cologne Ferrari Red. For most, the word Ferrari brings to mind images of sleek and fast sports cars. However, the luxury car maker has been very successful with its range of fragrances, with 24 perfumes on the market since 2014. The cologne Ferrari Red offers a crisp, clean scent with its combination of orange and spearmint notes. A touch of nutmeg adds a pleasant spice and richness. Base notes of cedarwood and sandalwood make the aroma the right degree of woodsy and all masculine.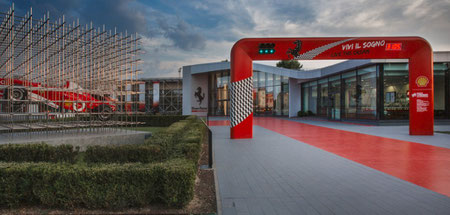 The Ferrari Museum at Maranello offers a wide range range of experiences, including the Café , guided factory tours, F1 Simulation drive and the Ferrari Store.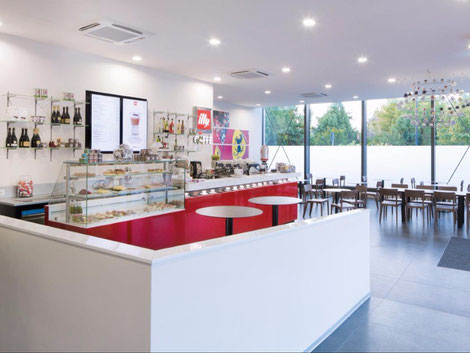 Have you tried the secret sauce?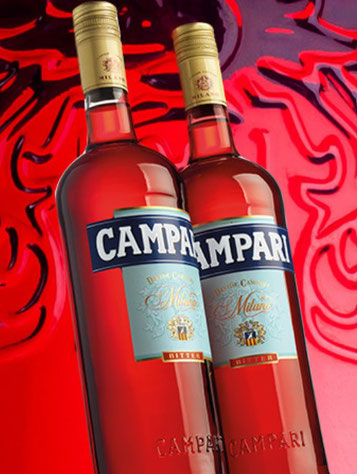 CAMPARI  was created by Gaspare Campari, master drink maker and founder of the company. His experiments in developing  new beverages in Novara, in 1860, resulted in the recipe that still is used today and its recipe is known to only a few in the company.
Campari has an intense aroma but also a very unique flavor reflected by the infusion of bitter herbs, aromatic plants and fruit in alcohol – between 20 to 60 ingredients.  This fabulous taste has made the Campari brand famous throughout the world - as an icon of passionate Italian style. Campari is a contemporary and charismatic classic aperitif that has remained unchanged throughout the years.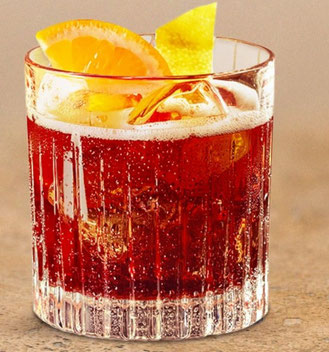 Its vibrant red color, intense aroma and distinctive bitter taste make it extremely versatile, and the perfect base for some of the most famous cocktails around the world, such as the Negroni or Campari Soda or the Americano. Some of these, we are highlighting in our Food section.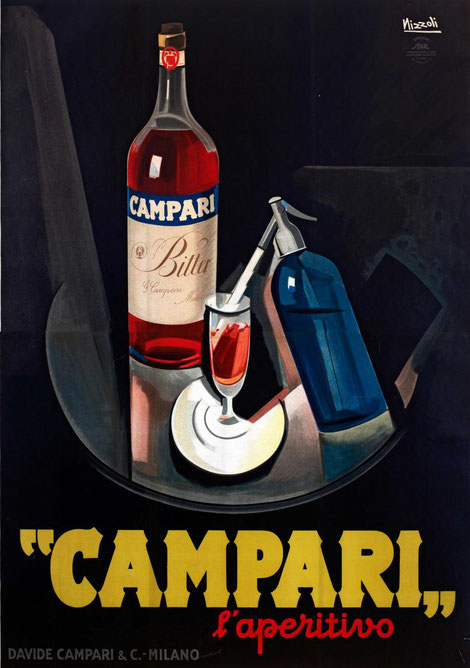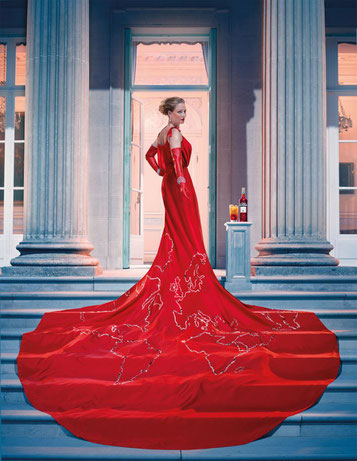 Campari has also become an Italian lifestyle brand, developing new cocktails, partnering with the hospitality industry and publishing annual calendars - the Red Diaries in collaboration with film and artists. The 2017 Campari Red Diaries using short films for the first time to guide Campari lovers on an imaginative journey through a year-long series of cocktail stories. 
The founding story, a noir called Killer in Red, was written and directed by the Italian internationally-renowned award winner, Paolo Sorrentino and stars globally-acclaimed actor, Clive Owen.
Campari Red Diaries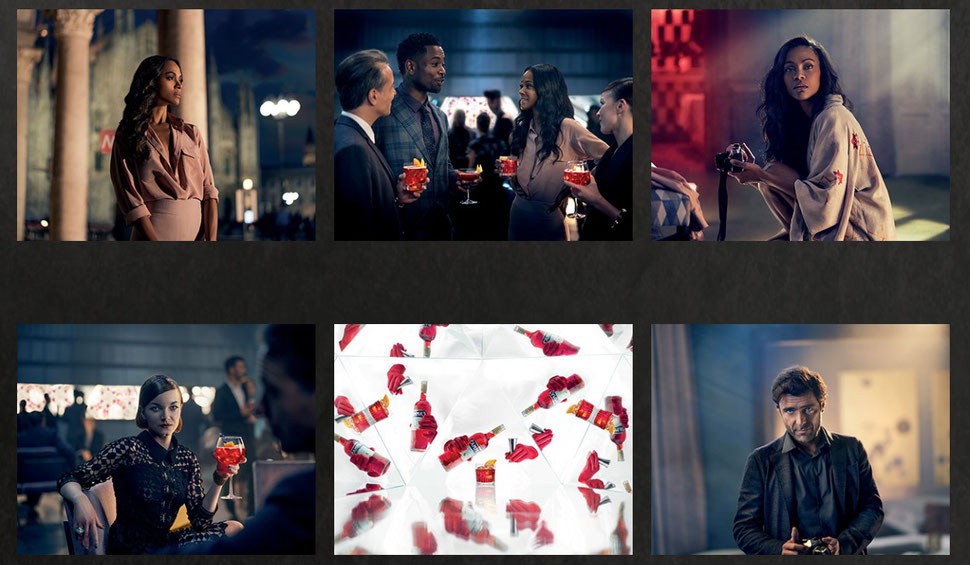 Do you know the Camicie Rosse or the Redshirts?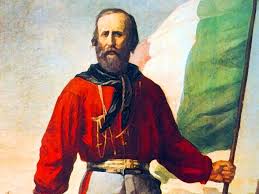 A lot of Italians associate the color red, also with the Camicie rosse about 150 years ago.  Redshirts (Italian Camicie Rosse) or Red coats (Italian Giubbe Rosse) is the name given to the volunteers who followed Giuseppe Garibaldi in southern Italy during his expedition of the Thousand to southern Italy. Garibaldi, Giuseppe (1807–82) Italian patriot and guerrilla leader who helped to bring about Italian unification. Influenced by Mazzini, he participated in a republican rising in 1834, subsequently fleeing to South America.
Why is it called Titian Red?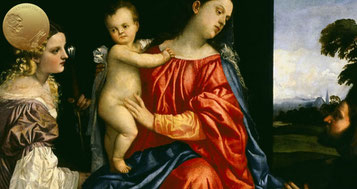 Titian red is a reddish-gold color. It gained its name from the brownish-orange color seen on women's hair in many of the paintings of the Italian artist, Tiziano Vecelli, known as Titian in English. Titian was the most important painter of the 16th-century Venetian school. Famous paintings of Titian include 'The Venus of Urbino' and 'Woman in the mirror'.  In these paintings, one can observe the warm and deep red color, since called Titian Red.
Where does Pompeian Red come from?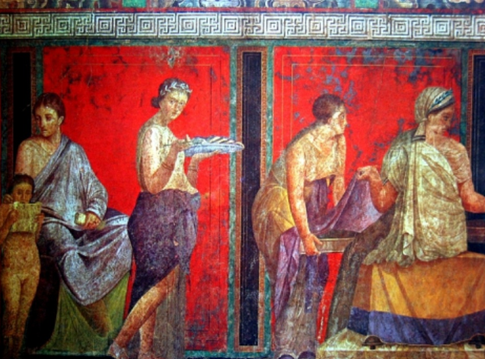 Pompeian red, a red ochre color, was used in murals in Ancient Roman cities, including Pompeii, which is how it got its name. Pompeian red was prepared using pieces of cinnabar, as it was very expensive, it was only used for decorating homes of the wealthy.  As cinnabar contains mercury, the color changed to be made using iron oxide.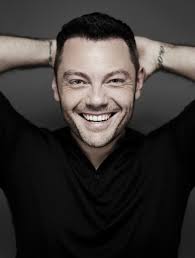 As you read through the Style section, why not listen to 'Rosso Relativo' by Tiziano Ferro?