How to prepare an Americano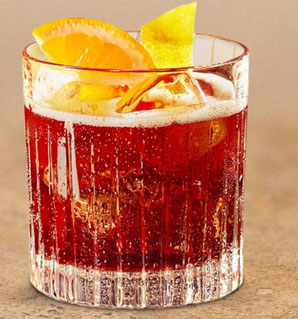 The Americano is part of the official cocktail list of the IBA (International bartending association) and is prepared all over the world according to the original recipe. Some anecdotes exist, citing the Americano as a favorite drink of James Bond,he orders one in 007 Casino Royale, as is Angelina  Jolie in the Tourist.
Ingredients
3 cl Campari
3 cl red vermouth
A splash of soda water
Pour the Campari and vermouth over ice into a highball glass, add a splash of soda water and garnish with half orange slice and a lemon twist.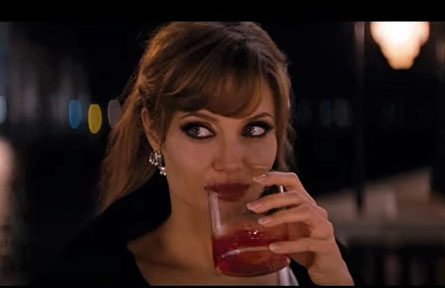 What is the difference between a Negroni and Negroni Sbagliato?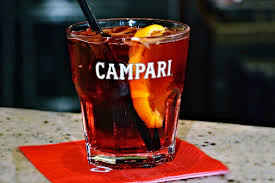 The  Negroni is considered to be one of the most famous Italian cocktails in the world. Invented in 1919 by Count Negroni - who asked to add a touch of gin rather than soda to his Americano, in honour of hist last trip to London - the cocktail was finally named after the count who adored it. 
Ingredients: 1 part Gin, 1 part) Campari, 1 part) Sweet red Vermouth.Stir into glass over ice, garnish and serve. The Negroni Sbagliato skips the Gin in favor of Prosecco. Pour the Campari and sweet vermouth into an ice-filled glass (ideally a flute or highball glass) and stir. Top with Prosecco, garnish with orange peel, and serve.
"You are in a special club if you love a Negroni," says Campari's David Karraker. "It is the drink that gets you a wink or nod from the bartender, and has them thinking this person knows their cocktails." There are now even special Negroni Weeks with restaurants and bars from all over the world participating to raise money for a good cause.
What is a Campari Milano and what is the new name for the Campari Garibaldi?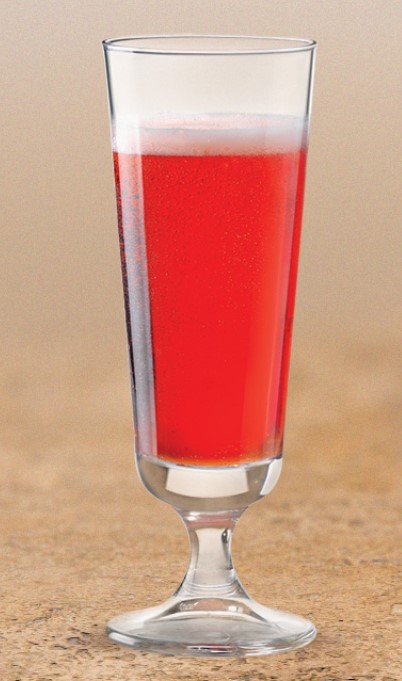 The most classic cocktail with Campari, is the Campari Soda. This was the most popular drink in the bar Camparino, opened by Gaspare Campari himself back in 1915. Another version is the Campari Orange with a slightly sweeter taste due to freshly squeezed orange juice. Originally, this cocktail was named the Garibaldi, as it combined the Campari from the North, with Orange juice from the South. The Campari Milano is the latest innovation; basically a new interpretation of the Campari Spritz with a touch of mint and elder flower syrup.