The blissful holiday experience at a luxurious Masseria Hotel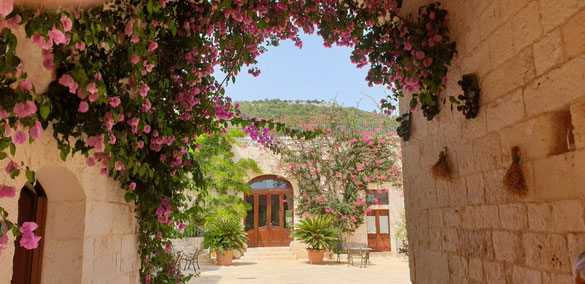 Puglia boasts beautiful Masserie (country houses) often turned into elegant Agriturismo Hotels, a perfect combination of tradition and modern minimalist decor, enhanced by 5-star comfort, such as at the Masseria Bagnara (Taranto); Masseria Montelauro (Lecce), or Masseria Moroseta (Ostuni). 
Very often they have farms which produce their own olive oil, wine and cheese which are available for tasting, and also offer cooking classes.
Villa Cenci - Cisternino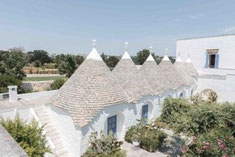 Around the cities of Alberobello and Martina Franca, we will see the traditional trulli (plural of trullo), a dry stone hut with a cone-shaped roof. The have survived from the 18th and 19th century and have been restored and many are still inhabited by locals. And some have been converted into luxury accommodation, such as the Villa Cenci in Cisternino.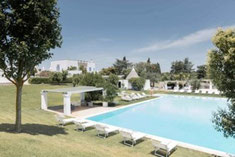 Relais Villa Cenci is in the Cisternino hills and is only a few minutes by car from the seaside and Ostuni. Villa Cenci is an ancient Apulian farm, the structure of which has been renovated to a very high standard. It's a place where tradition meets luxury. The 30 rooms surround the pool and the farmhouse. 
Masseria Narducci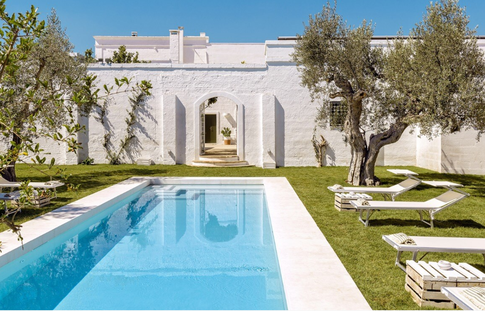 Set in the Salento landscape, between the trulli of the Valle d'Itria and the sea on the Adriatic coast, the Masseria Narducci is located within an estate of 15 flat hectares. The Country house has been completely restored in line with the characteristics of the typical Apulian farm.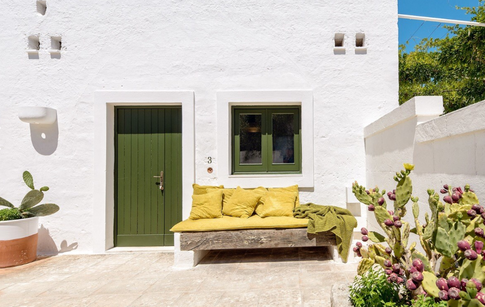 An active farm for generations and with the boom in agriturismo holidays , the farm has been restored into 9 comfortable bedrooms with bathrooms, heating and air conditioning. A garden patio with sun lounges, pool and large lawn offer relaxation.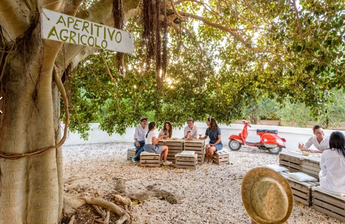 There is a fabulous restaurant  offering  local Salento specialties. Also popular  for an Aperitivo Agricolo.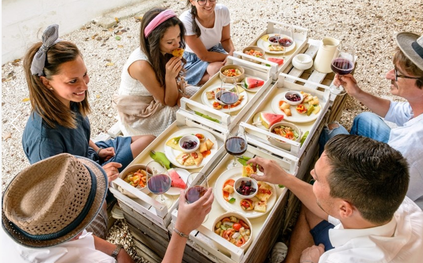 Masseria Moroseta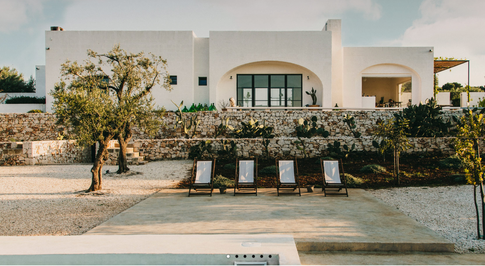 Five hectares of olive trees, fragrant gardens and a view as far as the eye can see until Ostuni: the Masseria Moroseta is a lotus flower popped in the Apulian countryside. Design and use of stone and traditional materials, attention to detail and lots of green.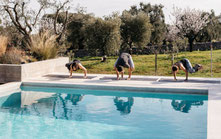 Built around a courtyard with arches, white painted sandstone walls and limestone floors, Masseria Moroseta is built like a typical "Pugliese" farmhouse, but with the modern enhancements of solar power, green building techniques and energy saving insulation. Services include Yoga classes, cooking classes and a  beautiful Wellness spa and outdoor pool.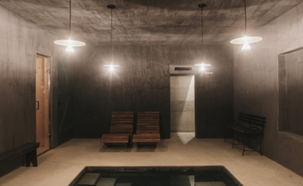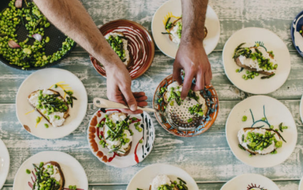 ---