The best 24 hours in Amalfi Town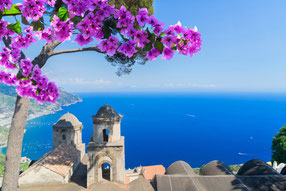 Amalfi Town is located on the stunning Amalfi Coast, in the South of Italy near Naples and Salerno. The coast begins from Vietri sul Mare and ends in Positano. Since antiquity, the Amalfi Coast has been called the Garden Eden in the Golf of Naples. Its wild landscape charms us with its vast beauty and the most amazing sea panoramas!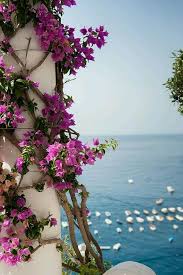 You can smell in the air the scent of orange blossoms, aromatic herbs and be mesmerized by the intensity of the colors. The incredible azzuro or blue of the sky and the sea next to the green of the olive trees,  pines, agaves and palms against the contrast of the violet of the bougainvillea, of the pink petunias on the walls of the houses. It is one of the most beautiful sights in the world!
24 Hours in Amalfi Town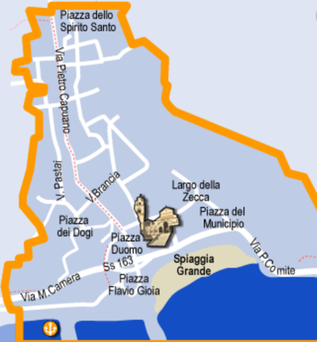 Amalfi town is located on the Amalfitana Coast, 60 km from Naples. It has a famous maritime history, with Amalfi being the seat of the ruling maritime republic. The Duomo - the Arab-Norman Sant'Andrea cathedral at the heart of town, with its alluring striped Byzantine facade, survives from this era. This cathedral holds the relics from St. Andrew, the patron saint and protector of Amalfi. A must see!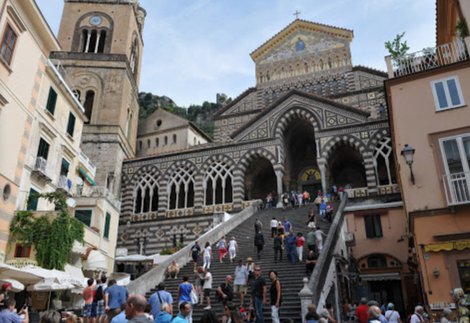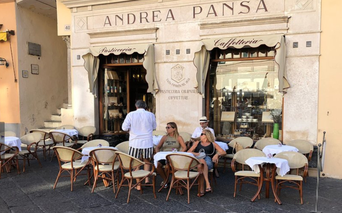 Arriving in Amalfi, walking across the Piazza Duomo, why not first enjoy a cappuccino and sfolgiatella at the Café La Pansa, - the best  way to take this charming atmosphere in. Then, walk up to the Duomo, and marvel at the stunning medieval bronze doors and the high altar.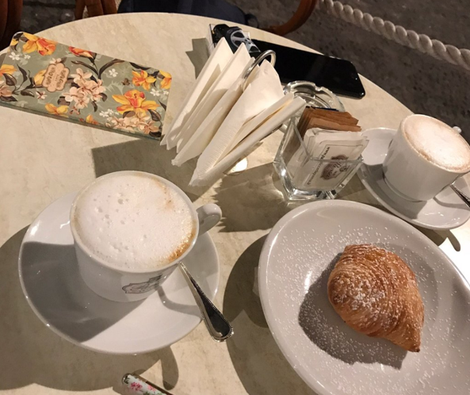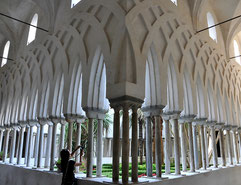 If you want to escape the crowds, take refuge at the Chiestro del Paradiso, Moorish-style abbey, next to the Duomo.
The abbey was built in 1266 to cater for the tombs of Amalfi's wealthy citizens and hosts a  stunning Mediterranean garden.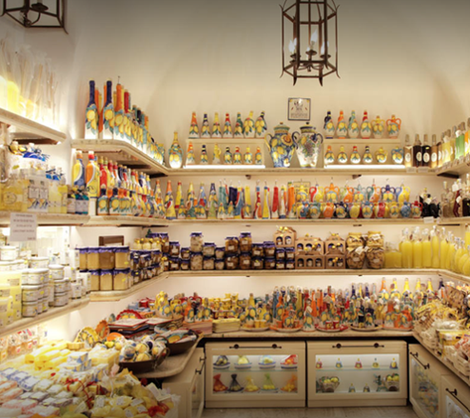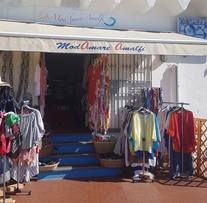 After this rest, stroll through the Via dei Mercati, alluring historical street , lined with shops selling bags, shoes, clothes, souvenirs, local products, such as limoncello and lemon-related food items, and with beautiful cafes and restaurants, such as Ristorante Eolo, for a lunch – a 4 minutes walk.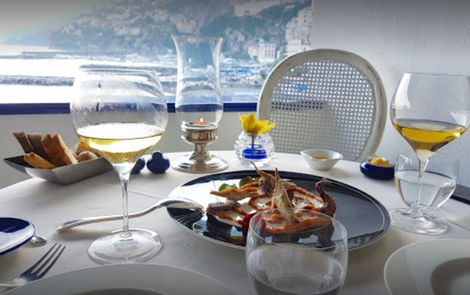 Or if you feel more like a day at the beach, why not make a  reservation at one of the Beach clubs/bagni along the Amalfi town beach, such as Bagni Mar di Cobalto, the Tonino ò beach De Vita Ciro or Lido delle Sirene. You can rent an umbrella, sun lounger and towel. And they have beautiful cafés or restaurants with stunning views over the Amalfi coastline.
---