Why not immerse yourself in a typical Italian ritual
Aperitivo Time ! Stroll across the piazza to meet friends for an aperitif.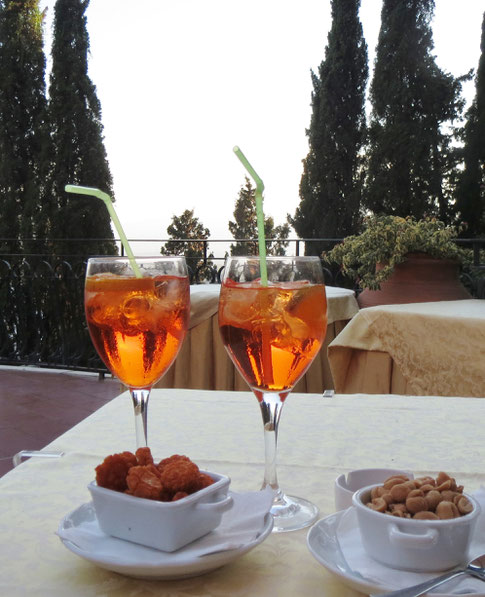 The aperitivo has become a standard ritual, usually from 6.00 pm to 9.00pm and appetizers are paired with aperitifs such as the Americano, the Pirlo, the Spritz, the Negroni, the Mezzoemezzo Nardini, the Campari, the Rossini and the Sanpellegrino and or simply a  glass of prosecco.    
Aperol Spritz Recipe
Following its Italian heritage, use the 50:50 method. Fill a large wine glass (approx. 420ml) with ice.

Combine with A perol and Prosecco (brut) in equal parts.
Add a splash of soda.
Garnish with a slice of orange or an olive on a stick, as served in Venice.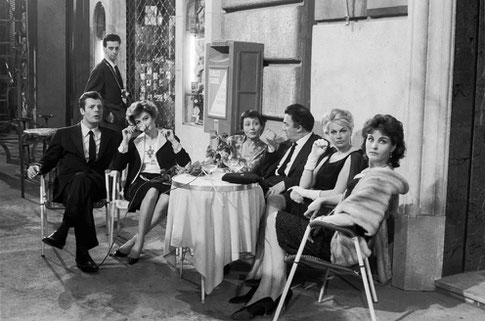 The modern aperitif was born in Turin over 200 years ago, when in 1786 Antonio Benedetto Carpano began producing, an aromatized wine obtained with an infusion of 30 types of herbs and spices. The "special drink"spread to several Italian cities in the late 1800s, especially in cafes, particularly in Turin, Genoa, Florence, Venice, Rome, Naples and Milan.
There are some regional differences. Negroni, is the typical cocktail of Florence, named after Count Negroni, who in 1919 asked the bartender in the Caffe Casoni, to strengthen his favorite cocktail – the Americano – replacing the soda water with gin. In Friuli-Venezia Giulia and most of the Veneto region, the aperitif used to be the former tocai,  in recent years overtaken by prosecco. In places like Venice, they have conserved beautifully their traditional ritual of having the aperitivo, such as a Spritz with bites to eat – known as cicchetti. 
Where to go for an Aperitivo?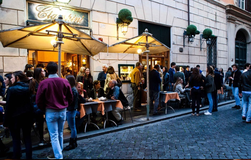 ROME
Ciampini is a popular bistro and bar in Piazza San Lorenzo, near the Spanish Steps. Quirky Freni & Frizioni in Trastevere have their own drinks manual (download) and tailored Spotify playlist.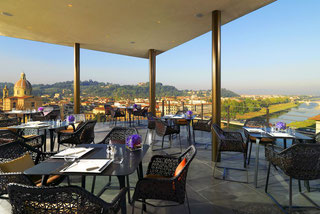 FLORENCE
From the 6th floor, SE·STO on Arno bar provides a unique 360-degree over beautiful Florence. Bar Sesto on Arno offers delicious cocktail creations and exclusive wines, paired to an exquisite aperitif on its panoramic terrace. Another stunning rooftop terrace bar is the La Terrazza Continentale of the Lungarno Collection Hotels.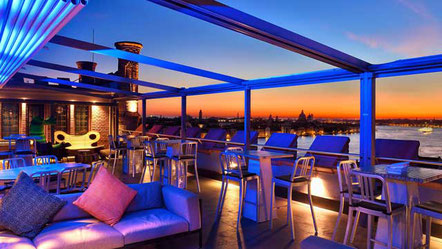 ---