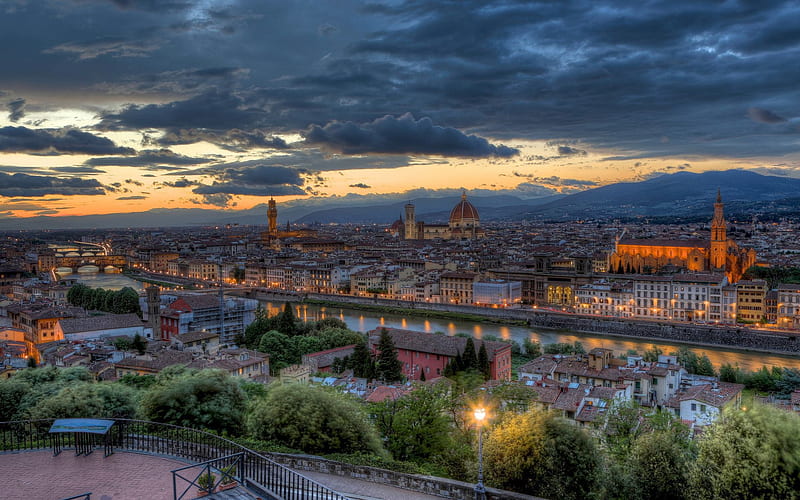 Florence, the birthplace of the Renaissance with thousand of years of history, art and culture is always a popular setting for crime novels. It has been influenced by great writers of the past such as Dante Alighieri, Boccaccio, Petrarca or Machiavelli.  More recently also by contemporary writers such as Donato Carrisi's  author of The House of Voices and Dan Brown's Inferno have been very popular according to Google rankings. Here some authors and crime novels, you may have not as yet come across which are based in Florence. By the way this genre has proven so popular, that when in Florence, you can also book Art Walking Tours which will take you to mysterious places and neighborhoods in Florence!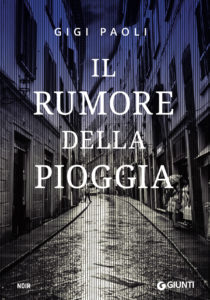 Gigi Paoli - Rumore della Pioggia: "For a few days, Florence has been lashed by pouring rain and, as if that weren't enough, the visit of the Israeli president has completely paralyzed the city. Carlo Alberto Marchi is trapped in his car that takes him from home to the Palazzo di Giustizia, when he hears about some exclusive news - which is great for him as a justice reporter. At dawn, in an ancient building in Via Maggio, the prestigious street of the antique dealers, the elderly clerk of the most renowned religious antiquities shop in Florence was found dead with twenty-three stab wounds. A very interesting case also because the building is owned by the Curia and the Bursar of the Monastery is located above the shop. Marchi puts himself like a hound on the heels of the magistrates in the hope of pulling out a scoop and finally shutting up the editor of the Nuovo Giornale, who has been pestering him for weeks for a good story. Being a single father to Donata, his ten-year-old daughter is also putting pressure on him. This case is increasingly disturbing with the shadow of Freemasonry, which in the city has been prosperous for centuries. And the investigation runs fast in a dark Gothic Florence.....".
The Botticelli Secret by Marina Fiorato - In this exhilarating cross between The Da Vinci Code and The Birth of Venus, an irrepressible young woman in 15th-century Italy must flee for her life after stumbling upon a deadly secret when she serves as a model for Botticelli...
When part-time model and full-time prostitute Luciana Vetra is asked by one of her most exalted clients to pose for a painter friend, she doesn't mind serving as the model for the central figure of Flora in Sandro Botticelli's masterpiece "Primavera." But when the artist dismisses her without payment, Luciana impulsively steals an unfinished version of the painting--only to find that someone is ready to kill her to get it back. What could possibly be so valuable about the picture? As friends and clients are slaughtered around her, Luciana turns to the one man who has never desired her beauty, novice librarian Brother Guido. Fleeing Venice together, Luciana and Guido race through the nine cities of Renaissance Italy, pursued by ruthless foes who are determined to keep them from decoding the painting's secrets.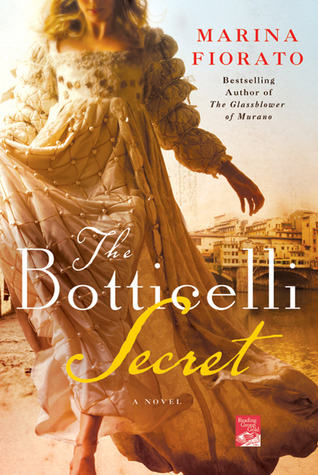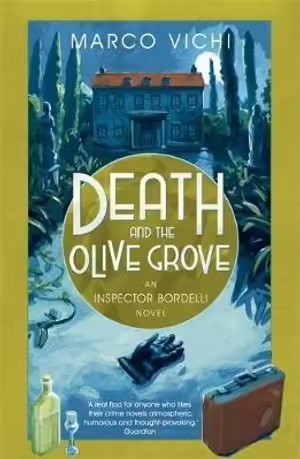 Death and the Olive Grove by Marco Vichi - " April 1964, but spring hasn't quite sprung. The bad weather seems suited to nothing but bad news. And bad news is coming to the police station. First, Bordelli's friend Casimiro, who insists he's discovered the body of a man in a field above Fiesole. Bordelli races to the scene, but doesn't find any sign of a corpse. Only a couple of days later, a little girl is found at Villa Ventaglio. She has been strangled, and there is a horrible bite mark on her belly. Then another little girl is found murdered, with the same macabre signature. And meanwhile Casimiro has disappeared without a trace. The investigation marks the start of one of the darkest periods of Bordelli's life: a nightmare without end, as black as the sky above Florence."
A classic - the novel by Michele Giuttari - A Florentine Death: "Chief Superintendent Michele Ferrara knows that the beautiful surface of his adopted city, Florence, hides dark undercurrents. When called in to investigate a series of brutal and apparently random murders, his intuition is confirmed. Distrusted by his superiors and pilloried by the media, Ferrara finds time running out as the questions pile up. Is there a connection between the murders and the threatening letters he has received? Are his old enemies, the Calabrian Mafia, involved? And what part is played by a beautiful young woman facing a heart-rending decision, a priest troubled by a secret from his past, and an American journalist fascinated by the darker side of life? Ferrara confronts the murky underbelly of Florence in an investigation that will put not only his career but also his life on the line."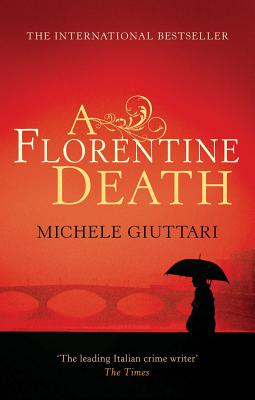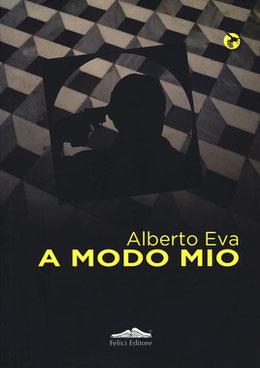 A modo mio by Alberto Eva: It is a psychological thriller in which the reader already knows everything along the way. The stage is a marginal Florence, as it could have been in the 1980s. A family drama, a desperate father who seeks justice or revenge for his son who died of an overdose. Or both, at least apparently. A kidnapping and the consequent unusual imprisonment are the scene of a reversal of roles, which allow the author to dig into the personality of the two co-stars, with traits of a true master, to lead to an ending that is not at all obvious and that will make the reader think a lot.
I delitti della Medusa by Giulio Leoni: In this thriller set in 1300 Florence, the first of a series of novels starring the Supreme Poet, we meet Dante Alighieri in an unusual disguise, that of a detective. Few people know that between June and August 1300 Dante was Prior of Florence. In this capacity, Giulio Leoni imagines him committed to solving a series of crimes, the first of which touches him very closely: the victim, in fact, is an attractive Florentine singer known and loved by all. The murder touched important personalities of the Florence of the time, some very close to the poet, including Guido Cavalcanti himself.